Why all TD vets should be proud of having served their country
Somewhere, Rob West's father is smiling down on the United States Marine veteran and TD Bank Community Development Manager.
West, who lost his father 13 years ago to cancer, has taken the values he learned in the Marine Corps and instilled them seamlessly into his corporate career.
The irony is that his father never imagined his son would follow in his footsteps.
"My dad was a Marine for 21 years, he went to Vietnam twice," West said. "So, I grew up on military bases and thought it was a great upbringing."
Still, his father was surprised and proud when Rob joined the Marines Reserves while in college. Shortly after, he was ready to follow in his father's footsteps again, heading overseas to fight in Operation Desert Storm.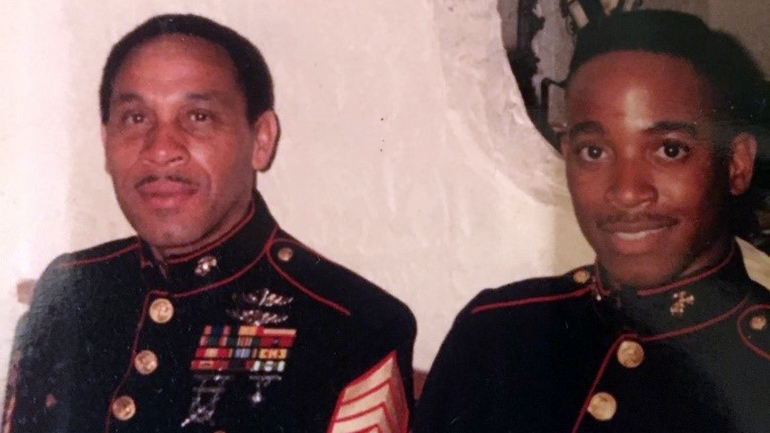 "The day I was getting ready to leave, the war ended," he said. "Still, when I graduated, I said I wanted to join the Corps full time."
West became a recruiter, where he learned about discipline and leadership, but also self-management and organization.
"I had to write down our calls every day, our appointments, closing ratios -- all with a pen and paper," he explained. West also took courses taught by local professors at the University of San Diego and executives from IBM.
After he left the Marines, West went to work for Walmart and jumped right into their management training program.
"Walmart saw great potential in me and recognized the skill set and leadership I brought to the table," Rob said. "I always look back on my time there as a masterclass and one I didn't take for granted."
And while he was learning so much negotiating with vendors, about profit margins, buying and selling for the store and much more, there were some difficulties in his transition into corporate life.
"Veterans don't often advocate for themselves," he admitted. "In the military, you keep your nose clean, your head down and work hard, hoping to advance. In corporate life, you need to advocate for yourself, network and think about career growth actively."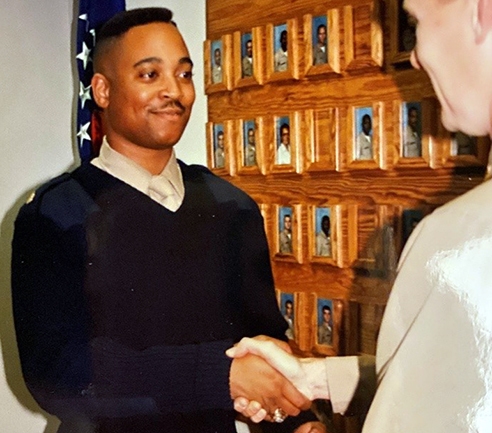 It's that selfless mindset that West is trying to shine a light on at TD as part of the Diversity and Inclusion Council, where his goal is to get more veterans working for the Bank to self-identify and share their experiences.
In fact, TD was recently named on the 2020 list of America's Best Employers for Veterans in Forbes.com. This honor was based on an independent survey from a sample of 5,000 U.S. veterans working for companies employing at least 1,000 people in their U.S. operations. Veterans were asked to rate their employers on a variety of topics. Out of the thousands of companies eligible for this recognition, 150 organizations are being recognized and it's something the Bank is extremely proud of.
The more veteran employees feel supported and honored at the workplace, the hope is that any potential negative stigma that comes along with self-identifying can be erased.
Rob feels that in addition to the discipline and training people receive in the military, there are priceless values, experiences and skill sets that people take away from their service to this country.
West said his upbringing on various military bases and time in the service was one that included all genders, races and religions.
"Talk about diversity and inclusion, my neighbors were all types of races and creeds," he said. "I feel like that ability and desire to work with people from all walks of life is needed now more than ever."
Contact Center leaders utilize 'trust and compassion' into their teams today
Rob isn't the only TD leader that has been shaped positively by his years in service to our country. Several leaders in the U.S. Contact Centers shared similar values and lessons they only obtained through their service.
Scott McCown, Senior Contact Center Manager in Auburn, Maine, joined the Air Force right out of high school after growing up in a small town. Like Rob, he grew personally from living in a new atmosphere, surrounded by new people.
"Overnight, I was in a new environment that was extremely fast paced and organized," he explained, calling everything a "complete shock" to his system. "Basic training was mentally challenging; isolation from friends and family, open dorm style living, and sleep deprivation were just a few items that tested me. It taught me how to be resilient and how to work within a dynamic team by cultivating an environment of high trust and compassion."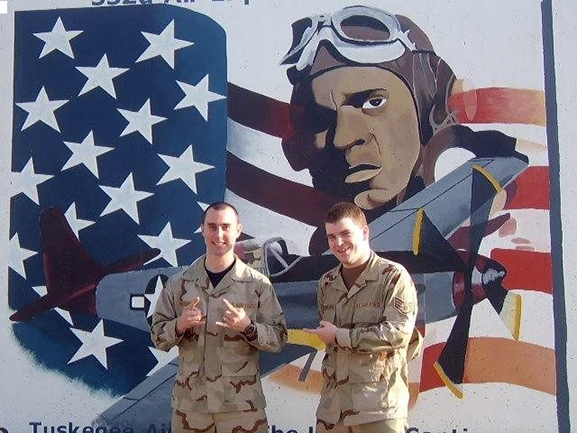 Through continued training in the Air Force, Scott "also learned that everyone is unique and has varying differences in how they learn."
"While serving in South Korea for over a year, I had the opportunity to support and collaborate with a diverse team of amazing colleagues from multiple countries and backgrounds," he said. "It was here that I learned more about myself as a leader. I learned how to be empathetic, supportive, and nurturing to colleagues and members of my team while appreciating the differences we all shared. "
Scott said the core values of the Air Force all start with " Integrity first, Service before self, and Excellence in all we do."
"This mindset has shaped me into the person and a leader I am today," he said.
Larissa Wells, a Senior Contact Center Manager in Greenville, SC, served eight years in the Army Reserves.
She said it opened her eyes to a different world, joining the Reserves at the tender age of 18.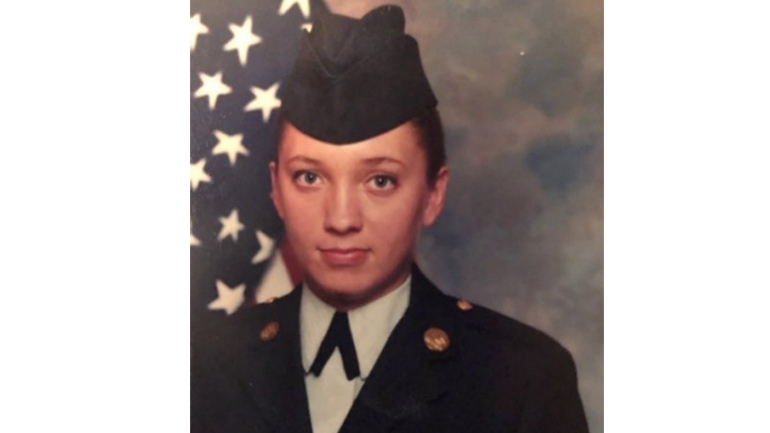 "When I was deployed to Bosnia as part of NATO's Operation Joint Guard, a mission to help stabilize a war-torn region, it opened my eyes to a more hostile part of the world that I had never experienced," she said. "It was heartwarming to help the citizens who were going through such a difficult time, and I felt good we were making a positive impact."
Her military career helped her with making tough decisions, she said, along with being a more "empathetic" leader.
"I've also learned the importance of having a team of diverse individuals who take ownership, who respect and trust each other, and work together to make an impact and drive results," she said.
Jay Martin, Head of Operational Support, U.S. Contact Centers, served in the Navy for eight years.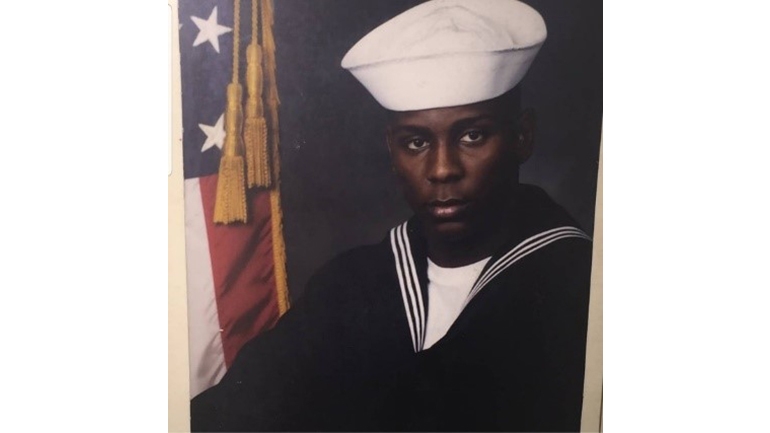 "My service taught me to always look at things from broad perspective, not simply the objective; but all things that could impact the outcome. Always remember to think about timelines, risks, personal behaviors and the teams' feelings," he said. "We've never seen that more epitomized that in the middle of COVID-19. It's made us think outside the box more than ever before. We needed to shift where our colleagues worked, how they worked and so much more. And we had to be able to adapt to anything."