$10 million in grants to be awarded to organizations in Canada and the U.S. for innovative solutions that support people disproportionately impacted by the challenges and barriers to accessing affordable housing
TORONTO, Aug. 9, 2023 /CNW/ - TD Bank Group (TD) announced today that applications are now open for the 2023 TD Ready Challenge. This year, TD is seeking to support eligible non-profit and charitable organizations focused on finding innovative solutions that address systemic barriers to affordable housing across the continuum from transitional to permanent homes, and to help increase access to affordable and stable housing for those who need it most. There are a total of 10 grants available of either CDN $1 million or USD $1 million, depending on the country of residence of the applicant.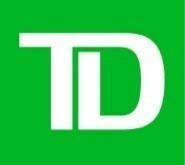 "Access to affordable housing is a complex issue that will only be improved through collaboration across the public sector, private sector and not-for-profit organizations," said Janice Farrell Jones, SVP of Sustainability and Corporate Citizenship, TD. "We recognize the impact housing can have on an individual's health and economic well-being, and with these grants, want to help enable organizations from across our footprint to develop diverse and innovative solutions that could break down barriers and provide greater access to affordable and stable housing for vulnerable people."
This year's problem statement aligns with TD Pathways to Economic Inclusion, a social framework announced by the Bank in March 2023, which focuses on three areas where the Bank seeks to contribute to inclusive financial and economic outcomes: employment access, financial access, and housing access. Through its business, TD provides financial tools and advice to help people access housing and to remain in their homes and supports organizations that help contribute to the supply of affordable housing. Through its philanthropy, TD supports organizations that are focused on increasing access to secure housing and related supports for more vulnerable members of their communities, as well as organizations that focus on helping to improve and support the supply and refurbishment of affordable housing.
While many people are impacted by the cost and availability of housing, some groups are disproportionately affected.
"At TD, we know that affordable housing is a major concern for individuals, families, and non-profit organizations across North America. For 17 years, we've supported affordable housing organizations and projects in the U.S. through our Housing for Everyone Grant Competition," said Shelley Sylva, Head of U.S. Corporate Citizenship, TD Bank, America's Most Convenient Bank. "This year's TD Ready Challenge Grant competition expands our support for these efforts in the communities where we live and work and is a testament to our commitment to supporting the terrific work that non-profit organizations are doing to increase access to safe and affordable housing."
The TD Ready Challenge is a key component of the Bank's global corporate citizenship platform, the TD Ready Commitment. Since 2018, the TD Ready Challenge has granted $50 million CAD to 60 charitable organizations to help respond to pressing societal issues tied to several TD Ready Commitment interconnected drivers of change. The TD Ready Challenge is our annual North American initiative, which has ten (10) $1 million grants available to organizations developing innovative, impactful, and measurable solutions for a changing world.
TD will be accepting grant applications until September 13, 2023. For complete details about this year's Challenge, please visit: td.com/readychallenge.
About the TD Ready Commitment
TD has a long-standing commitment to enriching the lives of its customers, colleagues and communities. Under the TD Ready Commitment and its four key, interconnected drivers of: Financial Security, Vibrant Planet, Connected Communities, and Better Health; we are targeting a total of $1 billion by 2030 in community giving to help support initiatives that focus on these drivers. Through the TD Ready Commitment, TD aspires to link its business, philanthropy and human capital to help people feel more confident - not just about their finances, but also in their ability to achieve their personal goals in a changing world. For further information, visit td.com/tdreadycommitment.
About TD Bank Group
The Toronto-Dominion Bank and its subsidiaries are collectively known as TD Bank Group ("TD" or the "Bank"). TD is the sixth largest bank in North America by assets and serves over 27.5 million customers in four key businesses operating in a number of locations in financial centres around the globe: Canadian Personal and Commercial Banking, including TD Canada Trust and TD Auto Finance Canada; U.S. Retail, including TD Bank, America's Most Convenient Bank®, TD Auto Finance U.S., TD Wealth (U.S.), and an investment in The Charles Schwab Corporation; Wealth Management and Insurance, including TD Wealth (Canada), TD Direct Investing, and TD Insurance; and Wholesale Banking, including TD Securities. TD also ranks among the world's leading online financial services firms, with more than 16 million active online and mobile customers. TD had $1.9 trillion in assets on April 30, 2023. The Toronto-Dominion Bank trades under the symbol "TD" on the Toronto and New York Stock Exchanges.
SOURCE TD Bank Group