Blue Jays players don't report to Dunedin for spring training until next month, but Toronto's baseball fandom was on display this past weekend in record-setting fashion.
Over the weekend, the Blue Jays held the team's annual fan event, Winter Fest presented by TD, welcoming more than 15,000 fans to the Rogers Centre to meet past and present players; partake in baseball-themed games and activities; and witness the team setting an Official Guinness World Record for the World's Largest foam finger.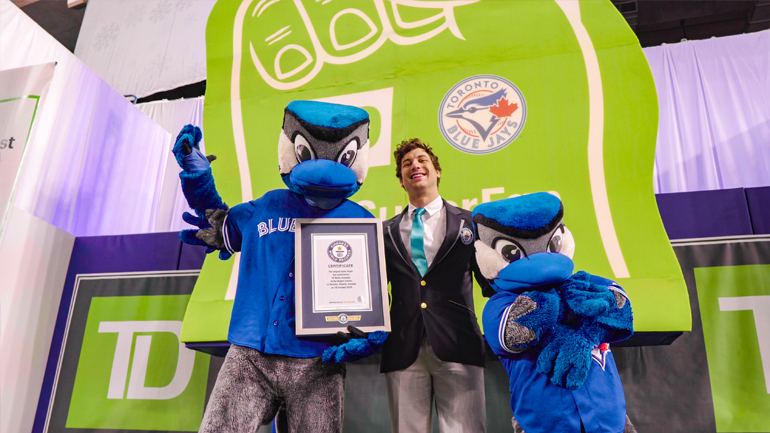 Officials from Guinness were on hand to certify that the TD Giant Foam Finger that was unveiled Saturday morning – which measures 25 feet tall and 12 feet wide – is indeed the largest in the world.
"The vision of the Guinness World Records is about making the amazing 'official' - helping people realize their full potential by inspiring and recognizing success in unconventional ways," says Andy Glass, Guinness World Record Adjudicator. "Congratulations to TD for achieving the world record for constructing the largest foam finger and I'm thrilled to announce TD is Officially Amazing."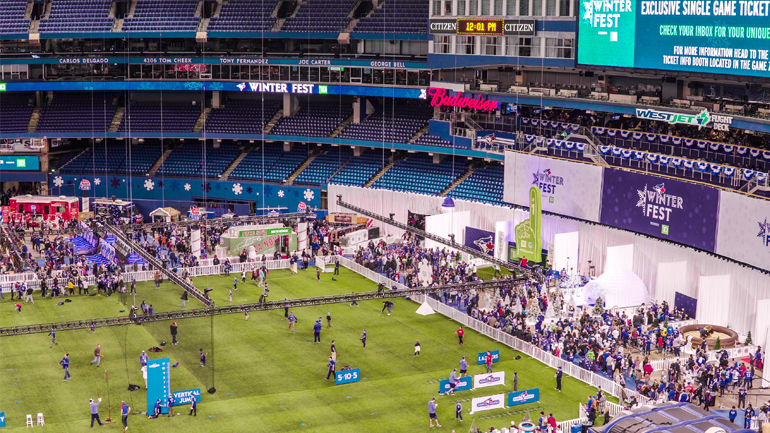 Created in conjunction with TD and Diamond, the foam finger is made of the same polyurethane open cell foam as its smaller, commercially available brethren.
The TD Giant Foam Finger was designed to lay flat for the Guinness World Record judging, but also features custom backing supports that allows the Finger to be lifted and held in place, allowing fans to "wear" it like they would a regular sized foam finger.
TD is also the proud presenting sponsor of the 2019 Winter Fest.