When it comes to the holiday season, determining how much to spend on gifts and deciding who should—and shouldn't—make your list can be emotionally and financially stressful if you're not prepared.
According to the 2019 holiday retail report released by TD Bank, more than half of U.S. respondents surveyed said they don't purchase gifts outside of family and friend circles. Despite limiting gift-buying to just loved ones to reduce spending, more than 55 per cent of respondents stated they will still rely on credit cards to pay for holiday-related expenses.
"It's easy to get caught up in the spirit of the season, and some of us may find ourselves overextending our finances to pay for holiday items such as gifts for those we know and care about," said Lisa Orr, a Toronto-based etiquette expert. "Sticking to a holiday budget and having a plan when it comes to gift-giving can help rein in costs, even when it comes to close family members and friends."
So how do you spend like Scrooge without compromising the spirit of the season? To help you answer that question, here are a few tips and tricks to consider:
Talk it out.
Whether you want to scale back on your holiday spending or prefer to forgo gifts altogether, regardless of the reason, Orr says it's crucial to have a conversation with close family and friends about how you want to approach exchanging gifts.
For instance, if you and your spouse splurged on big gifts in the past and now want to scale back, be upfront and talk about how you can still have the festive holiday you want and, more importantly, can afford. "This way, you are doing your best to avoid any expectations, misunderstandings or disappointment," said Orr, stating it's best to have these discussions as early as possible.
READ: 3 ways to financially prepare for the holidays
If someone still chooses to purchase a gift for you after you have the discussion, Orr states you shouldn't feel pressured to reciprocate.
"Just show the individual your appreciation by writing a really nice card or note."
Make a list. Check it twice.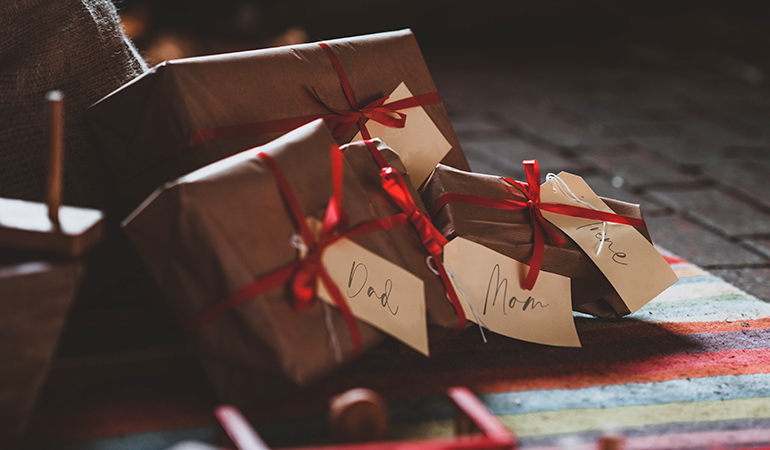 While you may consider opting out on tipping your dog walker or buying gifts for your boss to cut back on expenses, Orr says don't be afraid to also exclude family members or friends from your list. But determining who to include—and not include—can be a challenge. So how do you decide?
"What's important is your emotional connection to that individual, not how they are related to you or how long you have known them," said Orr, stating that aside from spouses and children who are likely to make your list, other family members, such as siblings, cousins or nieces and nephews, may or may not.
"If you're close to your eldest sister but have no relationship with your younger brother, don't feel pressured to give a gift to both of them," she said.
READ: What do you give the dog walker or the piano teacher for the holidays?
And what if the sister you're close to has a partner or spouse? Do you give that individual a gift as well?
"If it means gifting something that fits in your budget that both individuals can enjoy together, such as a bottle of wine or a gift certificate to a restaurant, then include that person in the exchange," said Orr.
So, while there may be no hard rules on who must make your list, Orr says it's best to view gifting as an opportunity to further build and develop relationships that are already meaningful.
"Focus more on how you can recognize that bond you have with that individual," said Orr. "Without being strapped for cash, of course."
Give gifts that won't break the bank.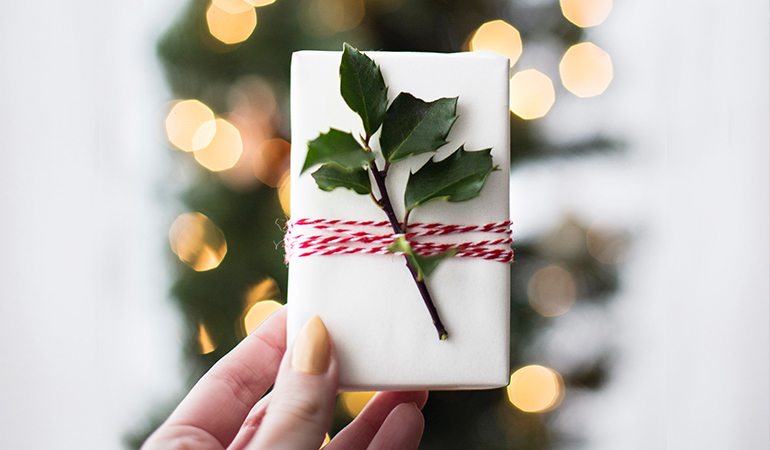 Now when it comes to how much you should spend on those on your list, once again, Orr says it all comes down to one thing: your budget.
If you created a holistic holiday financial plan or put a little money aside each pay day for a holiday fund, you may have a decent amount of money to use toward gifts. Even so, Orr says some of the best gifts she's ever received were those with minimal-to-no cost.
"Baking together, watching a movie at home or going out and enjoying a winter-related activity like skating or tobogganing are wonderful alternatives," states Orr, who says this economical approach can be a great option for those who have several close family and friends they want to exchange gifts with over the holidays.
Other possible ideas for consideration include: making homemade gifts, joining a community class such as pottery or art painting, or attending a fitness or activity-based class together.
"Take the opportunity to make the gift-giving experience about spending time with those you care about most," said Orr. "In the end, your relationships and your wallet will thank you."