Ashley Ang can still remember the excitement and anticipation she felt as a child when her mother would bring home red envelopes each January.
Every Lunar New Year, Ang's parents would pick up the traditional red envelopes adorned with Chinese characters and decorative designs that they would then fill with money and gift to her.
The red envelopes are a long-standing tradition in Chinese culture, and are often given as gifts at Lunar New Year, weddings and birthdays. Ang said the red colour of the envelopes is intended to represent good luck, fortune and happiness.
Like other Chinese families during Lunar New Year, Ang's parents and grandparents gave the envelopes containing money to their children and grandchildren, sending them good wishes and blessings for the year ahead.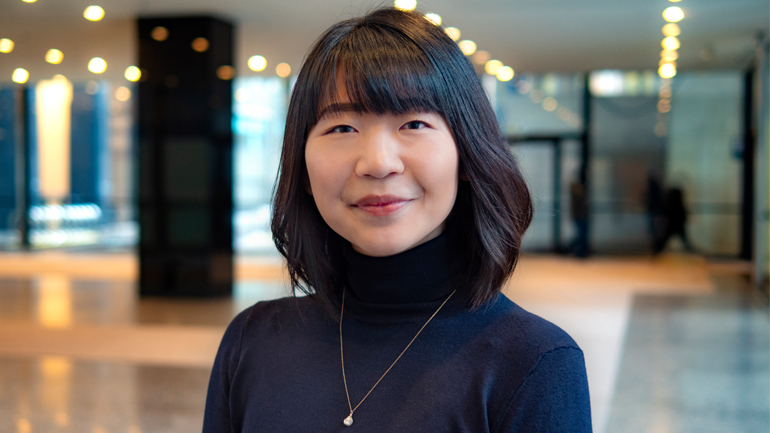 At the time, Ang never anticipated that she would one day have a job designing collectible pieces to celebrate the Lunar New Year. Her most recent creations include the TD Year of the Pig Gold and Silver Rounds. The Year of the Pig is the last of the 12-year cycle of animals in the Chinese zodiac calendar.
"It's really neat to see your creation come to life like this," said Ang, a designer on the Creative Services team for TD Securities who not only created the TD Year of the Pig Gold and Silver Rounds, but also designed a variety of pieces last year, including the TD Northern Lights Silver Round and the TD Snowfall Silver Round.
"My mom and dad love it. Especially when the first piece came out; I think they bought about eight or ten Rounds themselves. Having this physical piece you helped create … it's amazing."
READ: Culture & Money: What the red envelope taught me about spending
After drafting a first design of a friendly-looking pig, she revisited the renderings after some target market testing in Toronto and Vancouver yielded some unexpected feedback.
"The first pig we had was one that was a lot fatter, with stubbier legs. Some people felt it looked more like a pig that you would eat" she said. "So we went with a cuter pig and thinned it down a bit."
Beginning this month, the TD Year of the Pig Gold and Silver Rounds are available as part of a larger collection of TD Precious Metals products that are now available on the new TD Precious Metals digital store.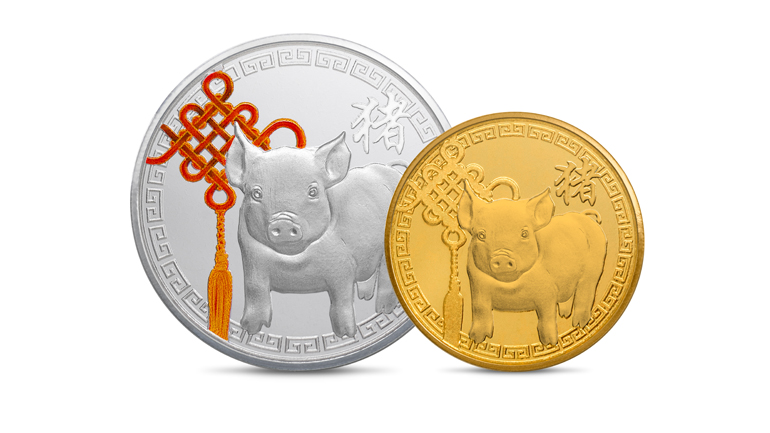 The new e-commerce destination enables visitors to conveniently shop online for a variety of TD Precious Metals products and provides access to online-only promotions.1 In addition, customers can enjoy convenient and secure delivery to their home or to their local TD branch within 3-8 business days.2
Born in Toronto, Ang studied graphic communications management at Ryerson University. Prior to joining TD Securities, she worked in marketing and creative departments for a number of top brands, including Sporting Life, designing everything from apparel and bike jerseys, to direct mail pieces and print advertisements.
When she joined TD Securities, Ang figured she would be spending most of her time designing investment banking brochures, pitchbooks and other content-heavy material. She never imagined she would get to design something as personal as the bank's gold and silver rounds.
"I honestly didn't even know this was a thing; I never dreamed that one day I'd be designing precious metals pieces. I love that I get to bring my creativity to life through this medium and I think it's so cool that TD has roles like mine, which are not traditional 'bank jobs'," she said.
Ang said her process typically starts with pencil and paper to create a first sketch of her design. After that, she works with the TD Precious Metals team to come up with a draft that will then be transferred to a computer, where it can be refined before being sent off for minting.
"It's a collaborative effort to determine the theme and overall design that we want to portray," she said. "Once a direction is determined, we then send our design drafts to our TD Branch colleagues for feedback, as they are the ones that see firsthand what our customers like and don't like. We want these pieces to be something people will be proud to give to their family and friends."
For the Lunar New Year pieces, Ang not only designed the gold and silver rounds themselves, but also the accompanying packaging, which she created to look just like a red envelope, giving a new dimension to the tradition.
"You're designing the entire customer experience, from receipt of the product to opening it and sharing it with those around you." she said. "You get to hold and feel the final product, which for a designer, is something really special."
---
1Limited time promotional offers will be shared by TD at its sole discretion.
2Delivery timeframe may be affected by factors such as delivery location and weather conditions impacting courier service.