Don't let the idea of a 'stress test' stress you out. Yes, tests can be daunting, but just like in high school, they're meant to help prepare you for the future.
If you're a homebuyer and you have a down payment of less than 20%, the way that lenders qualify you hasn't changed: you're going to be qualified at the higher of your mortgage interest rate, or the Bank of Canada's 5-year benchmark rate. So there's already a stress test in place for buyers who have a down payment of less than 20%.
In Canada, the B-20 mortgage stress test rules came into effect on January 1, 2018 and was introduced by the Federal Government. This test is meant to ensure that homebuyers with a down payment of 20% or more can afford their mortgage now, as well as in the future should interest rates rise.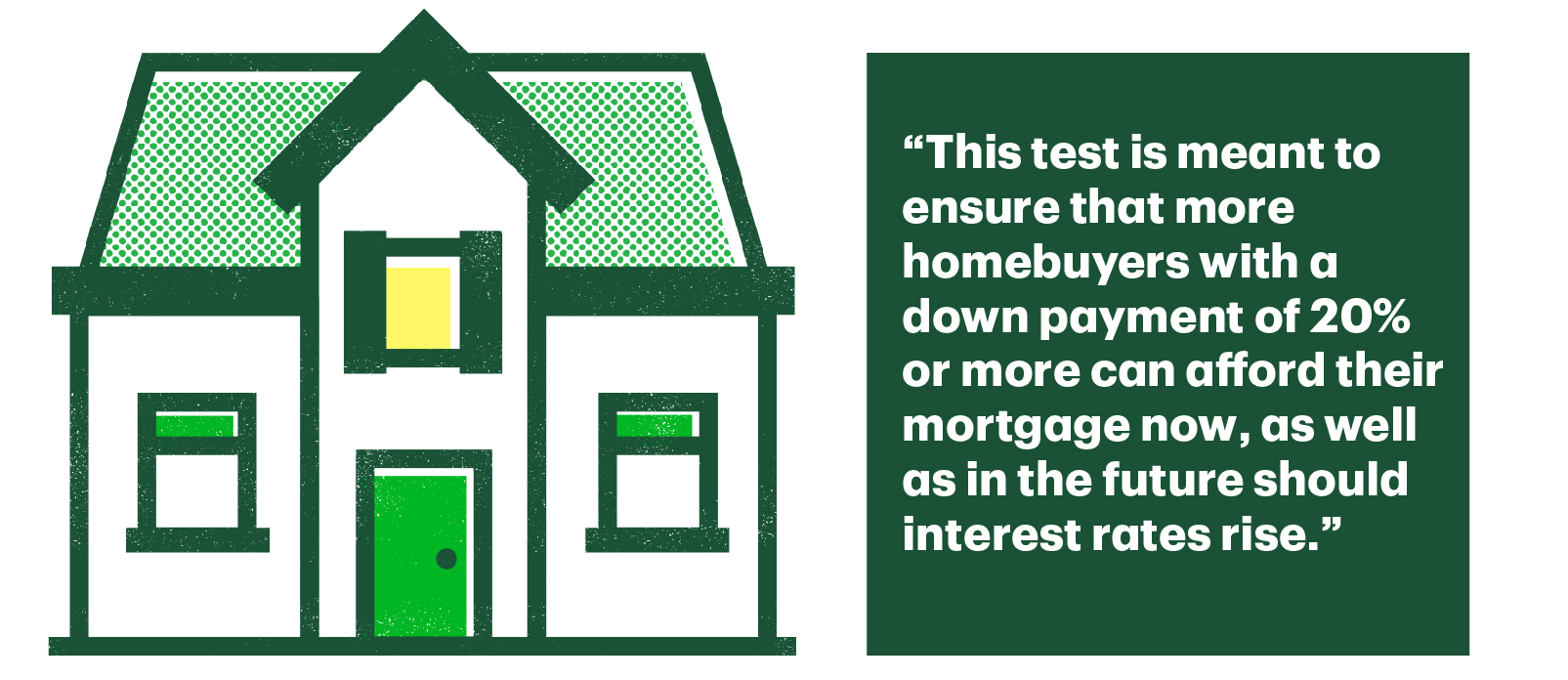 The mortgage stress test uses either the Bank of Canada 5-year benchmark rate, or your mortgage interest rate plus 2%—whichever is higher.
If you're renewing your mortgage and choose to stay with your existing lender, you won't be subject to the stress test. However, if you decide to refinance your mortgage with a new lender, you'll be treated as a new borrower and must qualify under the mortgage stress test rules.
READ: TD Explains: The difference between mortgage pre-qualifications and pre-approvals
Whether you're buying your first home or renewing your mortgage, it's important to understand what type of mortgage will meet your specific needs. Speaking with a mortgage specialist can help you make this decision.
To learn more about the mortgage stress test rules in Canada, visit TD New Mortgage Rules.