As an entrepreneur, you've spent years pouring your blood, sweat and tears into creating and growing your business.
But what if your child doesn't want to follow in your footsteps? While many entrepreneurs may be hoping that their kids take over the family business when the time comes, the reality is many children or entrepreneurs aren't interested in picking up what their parents have built.
According to a 2019 study by Price Waterhouse Cooper (PwC), 48 per cent of family businesses in Canada plan to pass on management and/or ownership to their children. Yet despite nearly half of these business owners wanting to pass their companies onto their children, more than one in four of those (27%) who said they planned to leave the business to family haven't involved the next generation in preparation for these changes.
And, according to the Canadian Federation of Independent Business, only one in 10 small business owners have any written succession plan.
So what happens then when an entrepreneur who is thinking about retiring learns their kid/kids won't be taking over?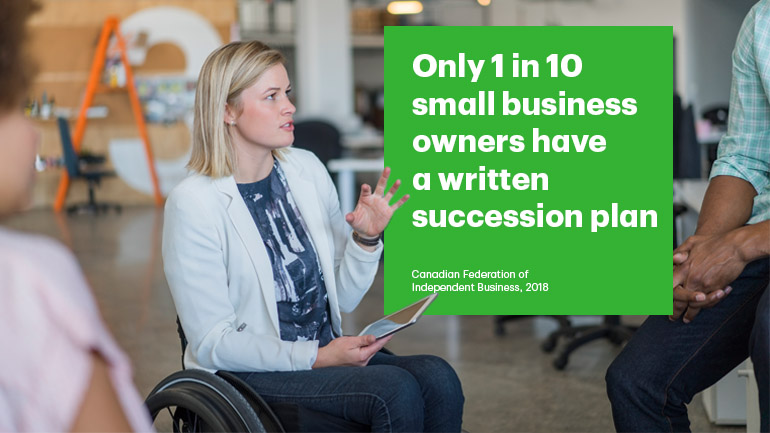 "It's vital to have the conversation with your child as soon as possible about whether they are interested in becoming a successor to your business," said Andy Massa, Senior Vice-President, TD Commercial Banking. Massa adds, "any successful succession strategy should be discussed over a long period. Well before any plans to retire or in the event of a death when a successor is needed."
Simply put – the sooner you have a formalized and written succession plan in place, the better.
Massa hosts quarterly succession planning events with business owners across Ontario to help clients think about and plan for succession and says parents hoping to bequeath a business to their kids should expose children to the business early by having them work at the company during summer months, or while they are attending college or university.
"Chances are that by the time the child graduates, as a parent and entrepreneur, you will have a better sense of whether the next generation has the desire, skills and capabilities to take over," he said, adding that it's important to understand where a child's strengths and weaknesses lie in order to build a succession plan that best fits the needs of the family and the company.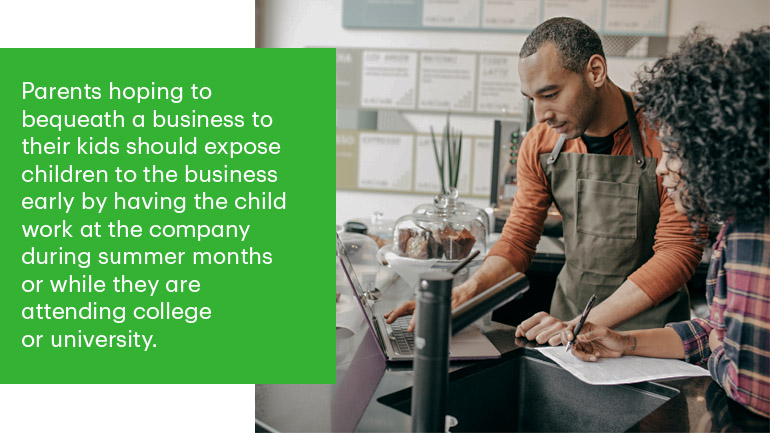 "For instance, if your child is not studying in the industry relevant to your company or pursuing any other opportunities that build on skills that would be pertinent to the success of the business, it's unlikely that your child envisions their future as the company's successor."
Aside from a lack of interest or having the right qualifications, Massa says other factors may point to the realization that the company would be better off if placed in the hands of non-family owners.
"Where the business and employee base grows and the entrepreneurs who started the business are less and less responsible for overseeing every single decision regarding the business, it's common to see these more complex businesses being sold to either a private equity firm or a third-party," said Massa. "Sometimes, having seen the stress a parent has experienced through owning a large-scale company scale can sometimes be the main reason for the entrepreneur's child to refuse to take on ownership."
Massa recommends entrepreneurs talk to a professional, such as a TD business succession advisor, who can work closely with them to help create a business succession plan.
"That plan will change over time but if you have nothing, it's only by chance that you will succeed."
Want to learn more about succession planning?