This program is tailored specifically for students from Indigenous communities, providing financial support towards post-secondary education.
TORONTO, Sept. 6, 2023 /CNW/ - Today TD Bank Group (TD) and AFOA Canada are pleased to announce that they are now accepting applications for the TD Scholarship for Indigenous Peoples for 2024. The deadline for students to apply for the 2024-2025 cycle is November 6, 2023.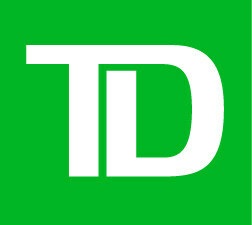 "Removing barriers to education for students from Indigenous communities is an important part of driving financial and economic equity and inclusion," said Doris Bear, Vice President of Indigenous Banking at TD Bank Group. "We were proud to award our first-ever cohort of recipients earlier this year and are excited to welcome new students to the program!"
This scholarship program, which launched in November 2022, is managed by AFOA Canada, a not-for-profit led by Indigenous Peoples.
"The TD Scholarship for Indigenous Peoples marks a significant extension of our commitment to fostering Indigenous leadership and capability," said Terry Goodtrack, President and CEO of AFOA Canada. "For over two decades, AFOA Canada has been dedicated to empowering Indigenous individuals, and this scholarship program adds another dimension to that mission. As we support these recipients, we anticipate the far-reaching positive influence they will have on their communities and beyond."
Each of the 25 successful applicants will receive $15,000 annually, with a maximum of $60,000 across four years, to be put towards tuition costs and living expenses for the duration of their studies. Recipients will also be offered internship opportunities with TD to gain valuable work experience, aligned with their career aspirations. The internship opportunities will be available to these scholarship students throughout their time as a scholarship recipient. In addition, these students will receive an offer for full-time employment after the successful completion of their studies.
The scholarship is available to students who are members/citizens of a First Nation, Métis, or Inuit community. Applicants must be permanent residents of Canada and have applied for or are currently enrolled in a full-time, minimum two-year program with an approved post-secondary institution in Canada.
Visit TD or AFOA Canada for complete information about the TD Scholarship for Indigenous Peoples, including eligibility requirements and past recipients, and to apply.
About TD Bank Group
The Toronto Dominion Bank and its subsidiaries are collectively known as TD Bank Group ("TD" or the "Bank"). TD is the sixth largest bank in North America by assets and serves over 27.5 million customers in four key businesses operating in a number of locations in financial centres around the globe: Canadian Personal and Commercial Banking, including TD Canada Trust and TD Auto Finance Canada; U.S. Retail, including TD Bank, America's Most Convenient Bank®, TD Auto Finance U.S., TD Wealth (U.S.), and an investment in The Charles Schwab Corporation; Wealth Management and Insurance, including TD Wealth (Canada), TD Direct Investing, and TD Insurance; and Wholesale Banking, including TD Securities and TD Cowen. TD also ranks among the world's leading online financial services firms, with more than 16 million active online and mobile customers. TD had $1.9 trillion in assets on July 31, 2023. The Toronto Dominion Bank trades under the symbol "TD" on the Toronto and New York Stock Exchanges.
About AFOA Canada
Entering its 24th year as an Indigenous Institution, AFOA Canada is the center for excellence and innovation in Indigenous management, finance, and governance. It is the only organization in Canada that focuses on the capacity development and day-to-day needs of those Indigenous professionals who are working in all areas of management, finance, band administration, leadership, and program management. AFOA Canada's premise is that one of the keys to successful self-determination, creating a better life for Canada's Indigenous people and a better future for the next generation, lies in improving the management skills of those responsible for the stewardship of Indigenous resources.
SOURCE TD Bank Group