Waldwick, NJ, and Staten Island, NY, April 11, 2022 – TD Bank, America's Most Convenient Bank®, announced today that its Healthcare Practice Solutions Group (HPSG) provided $1.3 million in financing to help Endeavor Dentistry acquire A Perfect Smile Dental Arts, based in Waldwick, NJ. This is the fifth dental practice acquisition TD Bank has financed for the dental group, bringing the total lending relationship to $7.4 million.
"The entrepreneurial dental group practice model is continuing to grow in popularity since many dentists want to better compete with Private Equity owned practices and Dental Service Organizations (DSO), which provide business management support and non-clinical administrative services. As a result, we are seeing an increase in multiple practice ownership as private dental practitioners purchase new locations," said Dan Croft, Head of Healthcare Practice Solutions Group, TD Bank. "TD Bank is pleased to support Endeavor Dentistry as they build out their practice footprint, with the recent addition of their practice in Waldwick, NJ, which will allow them to provide services in Northern New Jersey."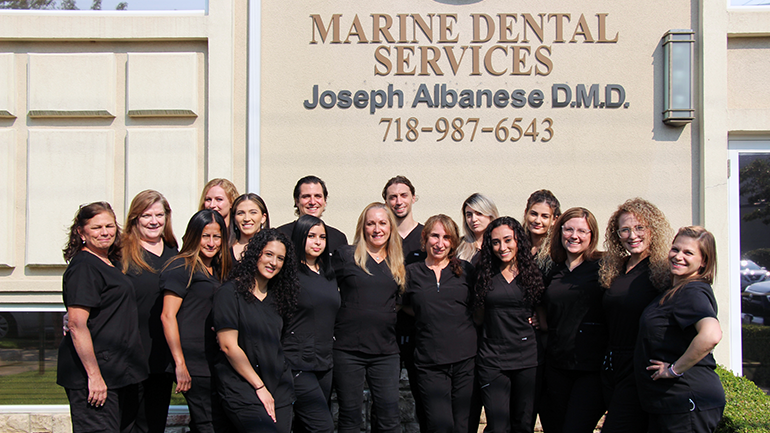 TD's financing for the 2,800-square-foot Waldwick, NJ dental practice included a $665,000 term loan for the practice acquisition and permanent working capital. The dental group also received a $580,000 commercial real estate mortgage to finance the purchase of the practice real estate.
"It has been an absolute pleasure working with TD Bank and its very capable team," said Dan DiCesare, DMD, partner, Endeavor Dentistry. "From the onset of our business formation, Senior Healthcare Specialist Peter Miros and Commercial Lending Relationship Manager Justin Cummings have been true partners in our efforts to create a new model of multi-location comprehensive dentistry. Their financial analysis of each potential acquisition has been essential to our success and rapid growth and their advice and counsel has always been only a phone call or email away."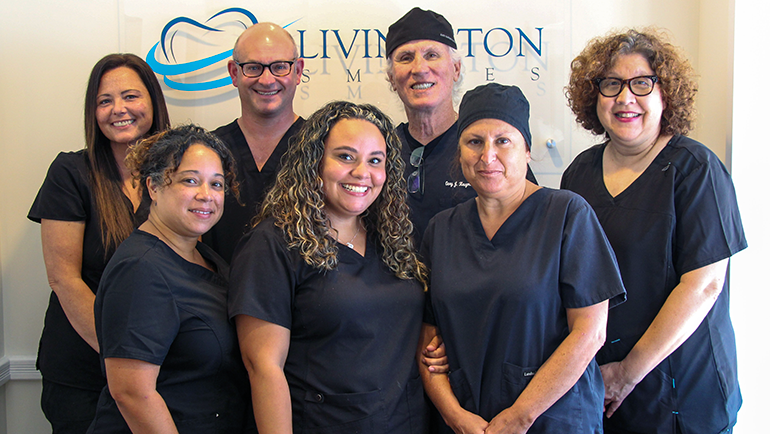 TD previously financed the dental group's purchase of Livingston Smiles in Livingston, NJ; Ironbound Dental Center in Newark, NJ; Marine Dental in Staten Island, NY; and Shore Dental in Manahawkin, NJ. The team also closed on a term loan for Livingston Smiles to fund an office expansion and renovation project and provided Endeavor Dentistry with operating deposit accounts for all practice locations, personal checking and savings accounts, residential mortgages and investment accounts with TD Wealth.
"TD Bank is the perfect fit for Endeavor Dentistry. There is open communication and synergy with the group's vision of providing exceptional dentistry along with an unparalleled patient experience," said Gerard Iacovano, CPA, Principal, LLI Advisory Group. "As a leading lender in the space, TD understands the model, which has contributed to the success of each transition."
TD's HPSG underwrites loans of up to $20 million throughout TD's Maine to Florida footprint with a special focus on dental, other medical practices, veterinary, eye care and dermatology. The team's specialties include practice mergers/acquisitions loans, partnership buy-ins or buy-outs, expansions/relocations, commercial real estate loans, equipment/technology and refinancing.
About TD Bank, America's Most Convenient Bank®
TD Bank, America's Most Convenient Bank, is one of the 10 largest banks in the U.S., providing more than 9.7 million customers with a full range of retail, small business and commercial banking products and services at more than 1,100 convenient locations throughout the Northeast, Mid-Atlantic, Metro D.C., the Carolinas and Florida. In addition, TD Bank and its subsidiaries offer customized private banking and wealth management services through TD Wealth®, and vehicle financing and dealer commercial services through TD Auto Finance. TD Bank is headquartered in Cherry Hill, N.J. To learn more, visit www.td.com/us. Find TD Bank on Facebook at www.facebook.com/TDBank and on Twitter at www.twitter.com/TDBank_US and www.twitter.com/TDNews_US.  
TD Bank, America's Most Convenient Bank, is a member of TD Bank Group and a subsidiary of The Toronto-Dominion Bank of Toronto, Canada, a top 10 financial services company in North America. The Toronto-Dominion Bank trades on the New York and Toronto stock exchanges under the ticker symbol "TD". To learn more, visit www.td.com/us.

Media Contact:
Shari Rosen, APR
TD Bank Corporate Communications Manager
609-230-7561
Shari.Rosen@td.com