Earlier this month, TD released its 2020 Annual Report, which offers an in depth look at how the Bank responded to the COVID-19 pandemic and stood tall for our customers, communities and colleagues in the face of an unprecedented global health crisis.
Below are a few highlights from the 2020 Annual Report – you can read the full report, titled 'Adapting with Purpose' here – that demonstrate the passion and dedication of TD's more than 90,000 employees.
We helped our customers feel more confident in an uncertain time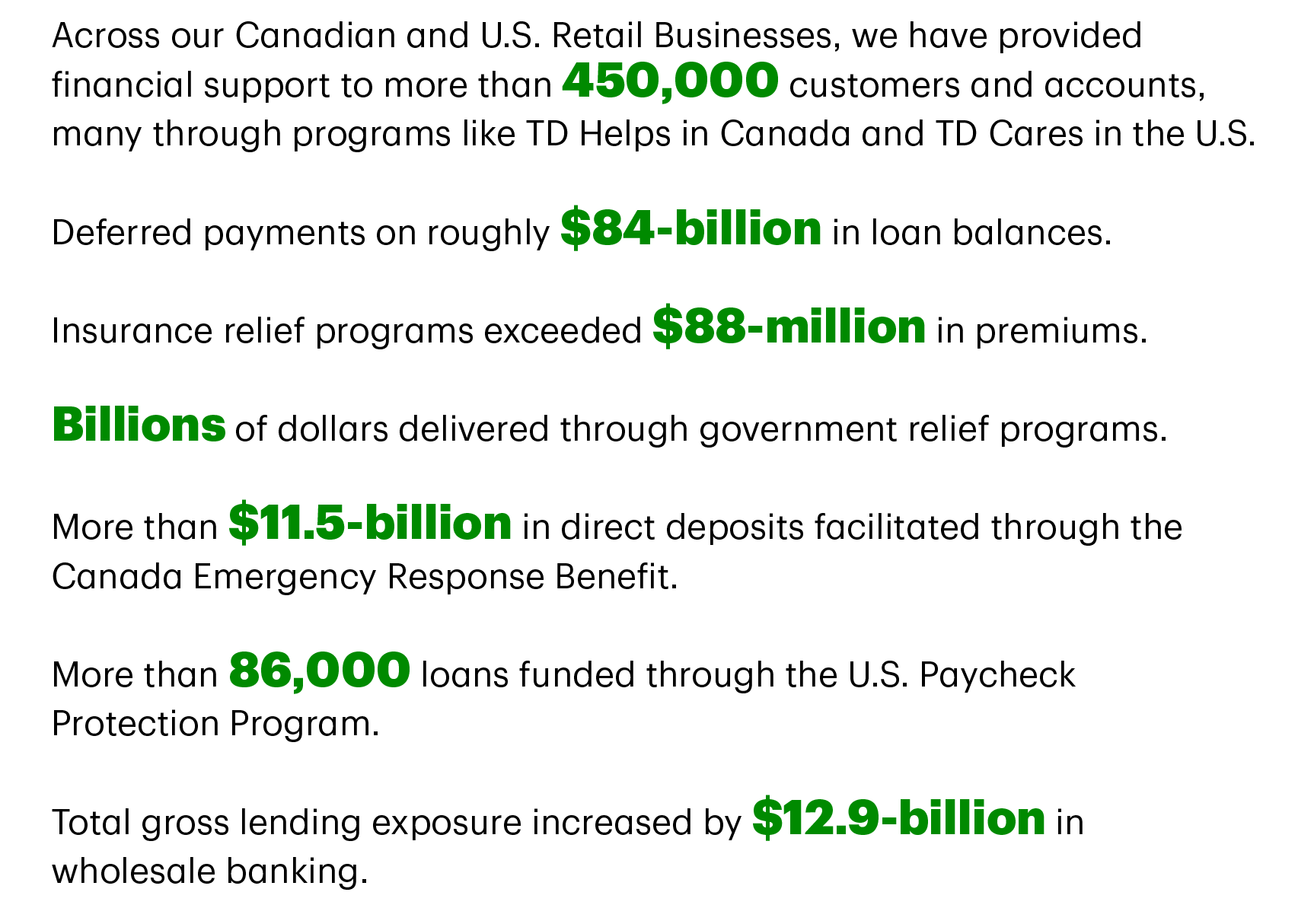 We continue to prioritize the well-being of our people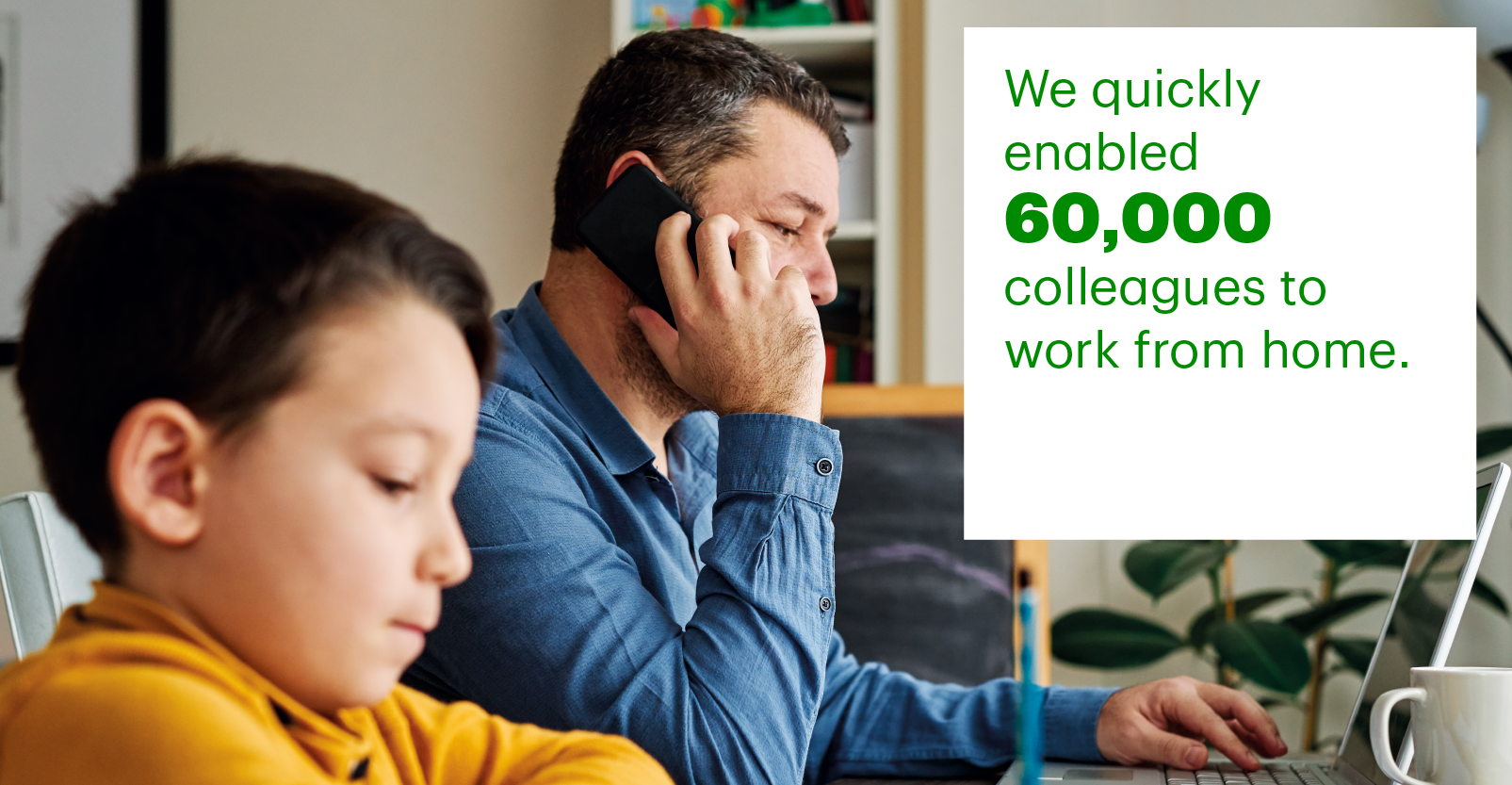 We introduced financial commitments and programs to help our communities
We are re-imagining the banking experience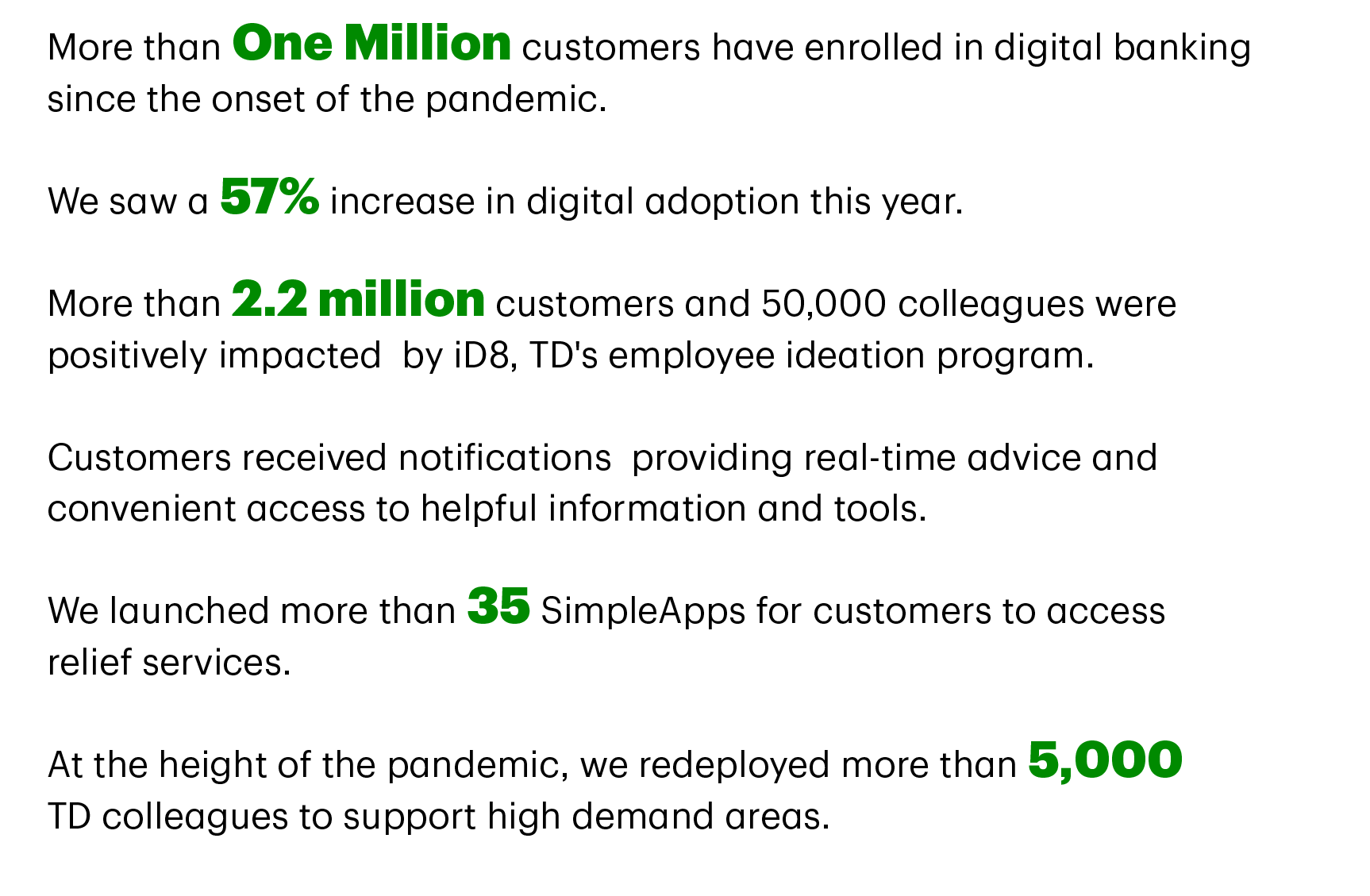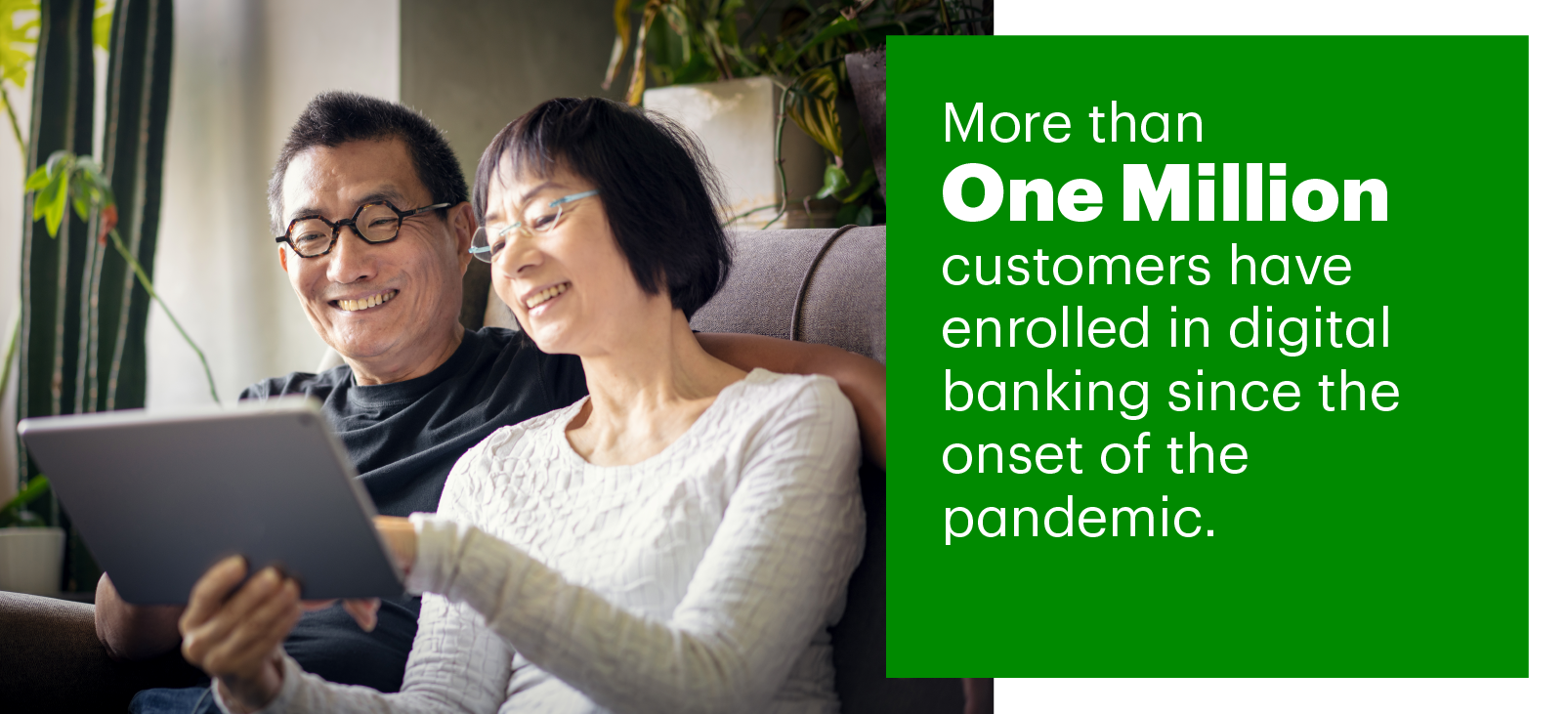 2020 was a year like no other, and we are ready for the road ahead.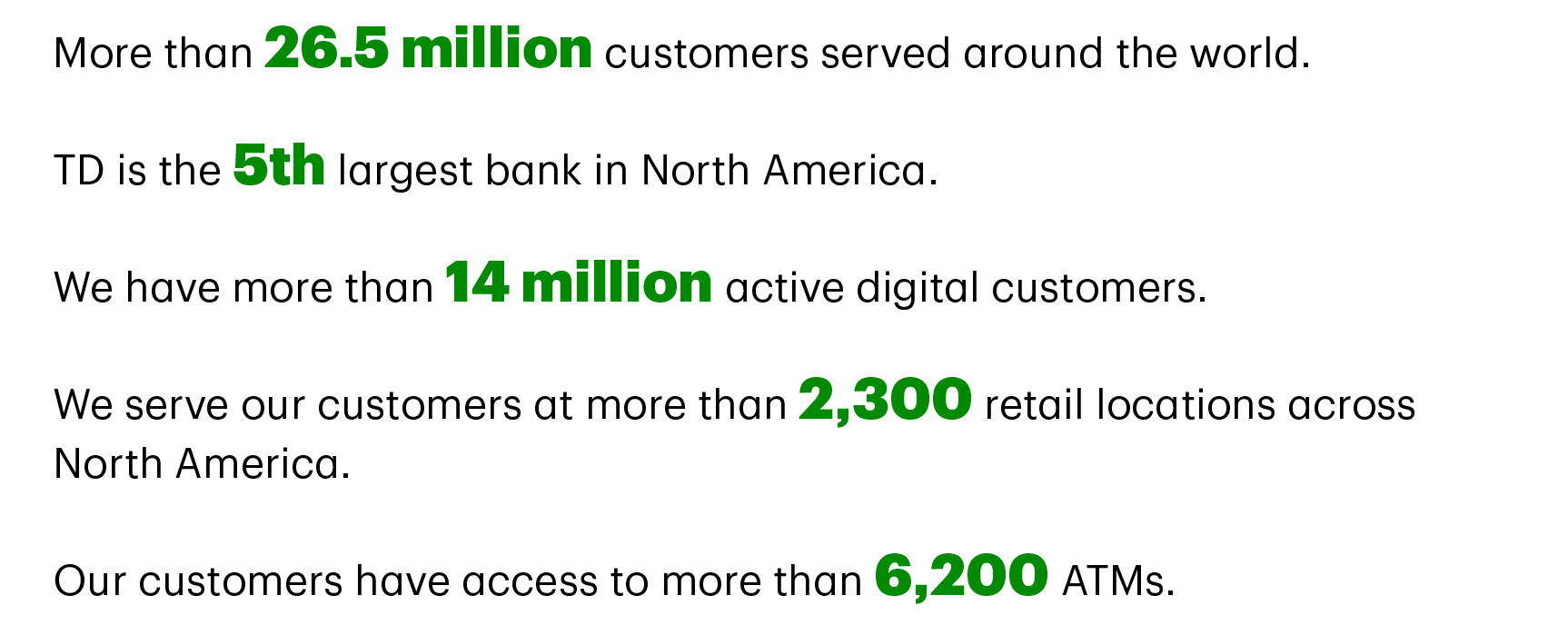 "2020 has been a year like no other and I am incredibly proud of how TD responded, guided by our purpose: to enrich the lives of our customers, colleagues, and communities. Through it all, we demonstrated our ability to adapt with speed in response to the global pandemic."

Bharat Masrani
Group President and Chief Executive Officer
TD Bank Group
Click here to read the opening letter of the TD 2020 Annual Report from TD Group President and Chief Executive Officer Bharat Masrani.
Click here to read the full 2020 TD Annual Report.