When Ekiuwa Aire went looking for books on African culture to help teach her children about their heritage, little did she know the path would lead her to not only become an author herself, but would culminate in the launch of her own publishing company.
A Nigerian-Canadian mother and entrepreneur, Aire often had difficulty finding books that she felt positively reflected her African heritage, that she could use to educate her two young children, aged seven and nine, about their shared culture.
"I wanted to give my kids an appreciation of who they are and where they are from, and I have always used books to introduce new concepts to my kids," explains Aire.
"I didn't think I would have a problem finding books on African history or legends, but I was soon shocked to discover that there were no kids' books on African legends or noteworthy heroes."
"So, I took it upon myself to fix the problem."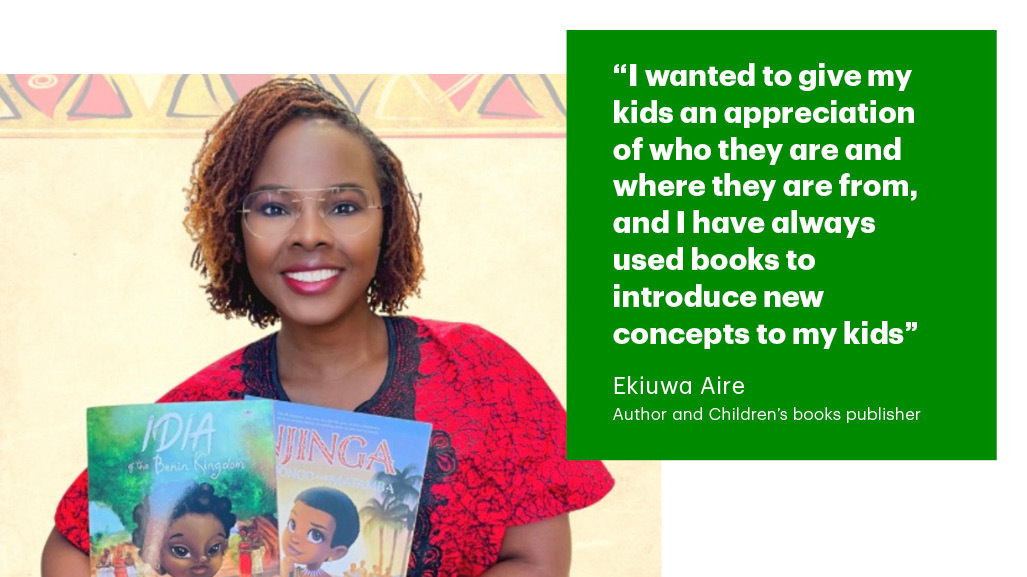 Publishing her ancestor's stories
At first, when Aire could not find the kind of book she was looking for, she simply thought she would write one herself and self-publish it. A difficult enough task.
But as she started writing her book, she decided that to do it right, she would need to take full ownership of the entire process.
"At first, my plan was just to write a book, but at some point, I decided that to fix the situation I really had to do everything properly and that's when I decided to establish my own publishing company."
While she has been working on the book for several years, it was only in the last year that Aire launched her publishing company, Our Ancestories. The company is dedicated to sharing stories of pre-colonial African legends, and providing engaging activities for kids to explore specific African cultures.
According to Aire, there is a deep divide between the truth of African history and the common understanding of it. Her desire is to make African history more mainstream, to help fill a void that has existed for years, which will help have a positive impact on modern generations of children by providing a sense of identity.
Aire's first book, entitled, Idia of the Benin Kingdom. The book depicts Idia's transformation from a daughter of a village warrior to the heroic Queen of the Kingdom of Benin.
Unique challenges
Of course, starting a company during a pandemic brought with it a unique set of challenges.
"I had planned to do in-person book signings, but with the pandemic that was no longer possible," Aire explains.
"The tours were completely scrapped. I had to pivot and suddenly I had to figure out social media and build a presence for myself on sites like Instagram, Facebook and Pinterest. It was hard, but social media actually helped me to open up and now bookstores are reaching out to me instead of the other way around, which is a big win."
Aire wants to write more books like Idia, filled with positive stories that showcase Africa's vast collection of legends and heroes that will inspire kids to explore African culture in a meaningful way.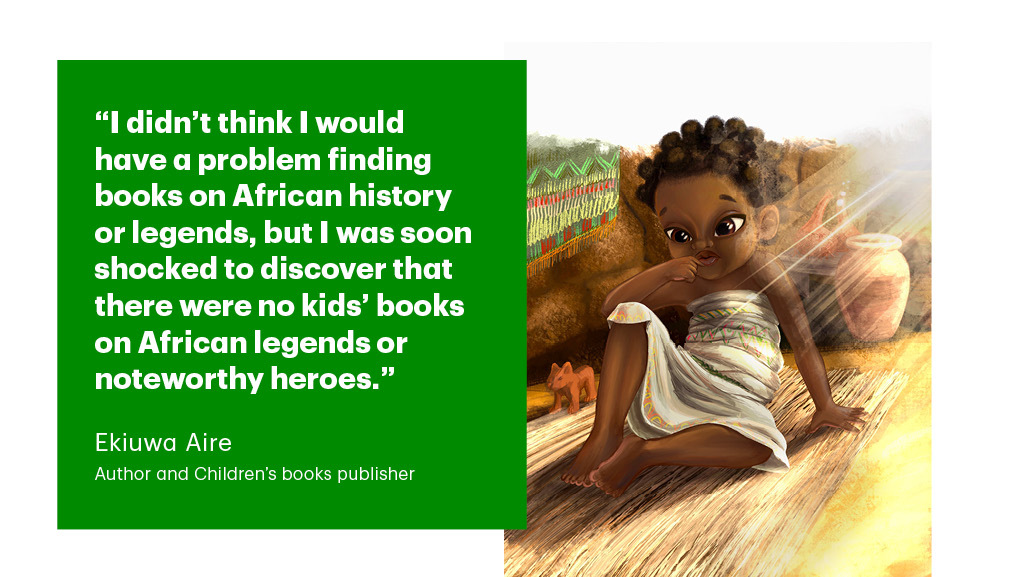 Helping women entrepreneurs scale
Supporting women entrepreneurs like Aire with helpful advice and the banking products and services they need to grow their businesses is part of the Bank's ongoing commitment to helping small business owners grow, said Krystal Van Westerop, National Manager, Women in Enterprise for TD.
"At TD, we are really focused on promoting an environment where more women choose to become entrepreneurs, or scale up their businesses," she said.
"We want to ensure that all of our customers feel comfortable, confident, and empowered to approach us for resources, banking advice and financial products and services."
The Women in Enterprise segment within Business Banking aims to work closely with the Bank's community of women-owned and women-led businesses by providing authentic awareness and education in financial and banking relationships. TD has specialized Business Banking experts who understand the challenges and biases that women business owners can face.
Van Westerop said that while women entrepreneurs are resourceful when it comes to growing their businesses, she said that for a variety of reasons, women are often reluctant to use credit or business loans to grow their startups.
In fact, according to the Women Entrepreneurship Knowledge Hub only about 14% of women entrepreneurs actually take out business loans to help them grow their businesses.
"For some women, going it alone and not getting a business loan is seen as a badge of honour," Van Westerop said. "However, in many cases, using credit can help you take your business to the next level. Our advice to women entrepreneurs is to let us work with you. TD can provide financial advice and services to help grow your business, this may include financing."