What a difference a year makes.
While 2020 saw Americans staying close to home and finding low-key ways to celebrate the holidays, many are planning to hop in cars or board planes to reconnect with loved ones this time around.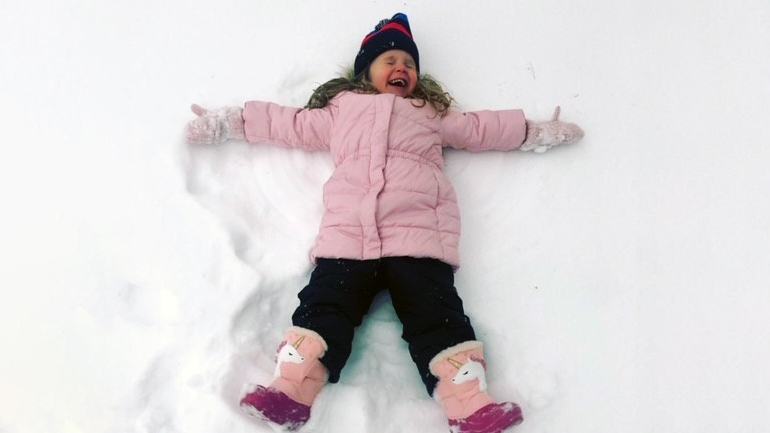 Roughly 42% of U.S. adults say they intend to travel for at least one of the upcoming winter holidays, according to the latest "Portrait of American Travelers" survey by MMGY Travel Intelligence.
However, those venturing out may want to exercise extra caution this year. In addition to the usual challenges of holiday travel, there's also the potential for Covid-19 to throw a fork in your itinerary. Below are some ways to better protect yourself and your pocketbook as you make your plans.
Weigh the risks. The emergence of the highly contagious Delta variant reversed the drop-off in coronavirus cases we saw during this summer, especially in areas with lower vaccination rates. Because the risk of transmission varies from city to city, it's important to understand the risks where you're planning to visit. And with kids under age 5 still not approved for Covid vaccines, families with younger children may want to play it safer.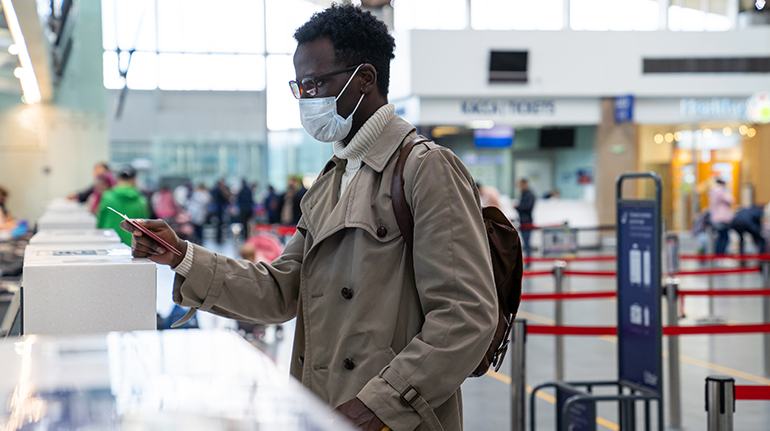 Be ready for mask requirements. Those who plan on taking public transportation—whether it's a plane, a train or a bus—still have to wear a mask throughout the trip. And depending on where you go, local ordinances may require you to wear a face covering as well. So if it's been a while since you last took yours out, be sure to have it ready.

Get your car road-ready. Traveling to your destination by car? If you'll potentially encounter wintry conditions, make sure your vehicle is up to the task beforehand.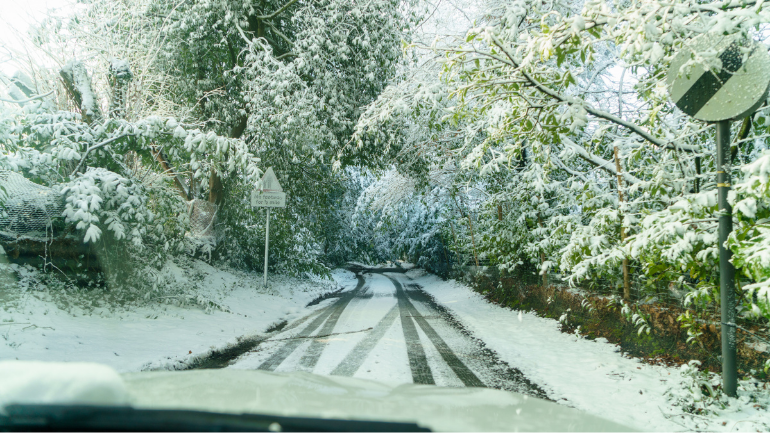 A mechanic can help inspect the condition of your battery, oil level and tire tread to make sure you're prepared for the worst. In addition, it doesn't hurt to pack a safety kit that includes things like water, non-perishable snacks, a scraper, blankets and a flashlight.

Do your research if going abroad. If traveling domestically is thorny during a pandemic, going overseas for the holidays gets even tricker. Each country has its own Covid testing and vaccination requirements for foreigners, which can change at any time. Of course, it's not simply a matter of whether you can get in, but whether you should. In order to avoid coronavirus hotspots, you may want to consult the State Department's Travel Advisories webpage.

Consider a travel agent. With ticket-booking websites making it easy to compare airline fares, travel agents may seem as arcane as switchboard operators.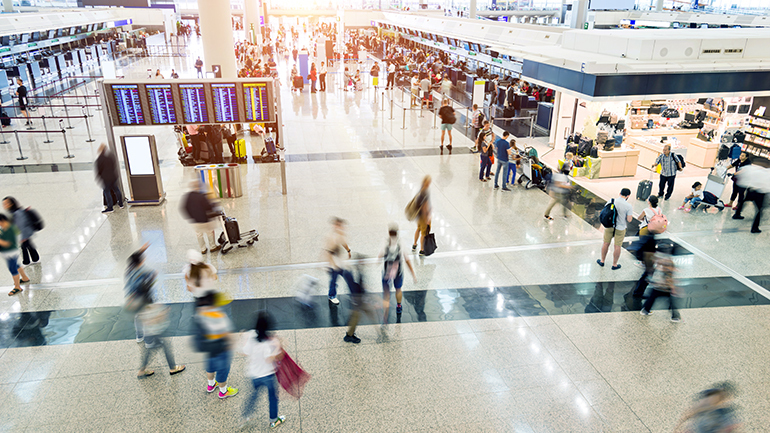 But the truth is, these professionals can do a lot to help customers navigate the complexities of traveling during a pandemic. They can be especially helpful to international travelers, notifying you of updates to a given country's entry requirements and serving as your advocate if there's a complication.

Buy travel insurance for added protection. The fact is, the success of your trip isn't entirely in your control during a pandemic. By purchasing travel insurance, at least you have a financial safety net in the event that you have to cancel or modify your itinerary. But be aware: not all travel insurance plans cover Covid, so you may want to select "cancel for any reason" coverage. Even if purchase one of these more comprehensive policies, be sure to read the fine print so you know what's covered and what isn't.

Book flights sooner than later. So far, average airline fares have been slightly below pre-pandemic prices this fall, due in part to the quick spread of the Delta variant.
But forecasters suggest that trend may reverse itself for holidays like Thanksgiving, Christmas and Hannukah, so you don't want to wait too long before booking. On average, the ideal time to buy a ticket in the winter is between 74 and 116 days before the flight, according to a 2019 analysis by the fare comparison site CheapAir.com.

Expect higher costs for rental cars. With few customers traveling last year, rental car companies quickly sold off vehicles to generate revenue. Now that demand has rebounded, those same businesses don't have enough inventory to keep up. Fortunately, rental prices are down from their peak this summer, although the average rate is still about 50% higher than it was at the start of the year. If renting a set a wheels is part of your plan for holiday travel, you'll want to book early to make sure there's one available and lock in your price.

Watch out for scams. Travel scams are among the most common forms of fraud—enough to prompt the Better Business Bureau to issue an alert earlier this year to vacationers. In one frequent ploy, the scammers will post a fake website that looks like it belongs to a real airline or hotel chain. Unsuspecting patrons call the customer service number that's shown, often providing credit card or personal information to the person on the other end of the line. If you have an issue with your reservation this holiday season, take extra care to verify that the website you're on is the real deal.
For more on personal finance topics
If you have more questions about personal finance topics that matter to you, visit the Learning Center on TD Bank's website.
We hope you found this helpful. Our content is not intended to provide legal, investment or financial advice or to indicate that a particular TD Bank product or service is available or right for you. For specific advice about your unique circumstances, consider talking with a qualified professional.

Want to learn more about Money Matters Monday?