Every day, there is never a question for Christopher Maynard about what is one of the main purposes of his life – to remember his fallen military brothers and sisters that he served with in Kuwait.
"I wasn't there for a reason (when they were killed in combat), and I may not know those reasons for the rest of my life," said Chris, who is TD Bank Business Excellence Program Lead, based in Jacksonville, Florida. "But I do feel that part of that reason is that I'm alive to tell their story, to remember them and their sacrifice. And to live my life in honor of their sacrifice. That gives me some solace, but I can't say the trauma is still not there. It is there every day, and probably will be for the rest of my life."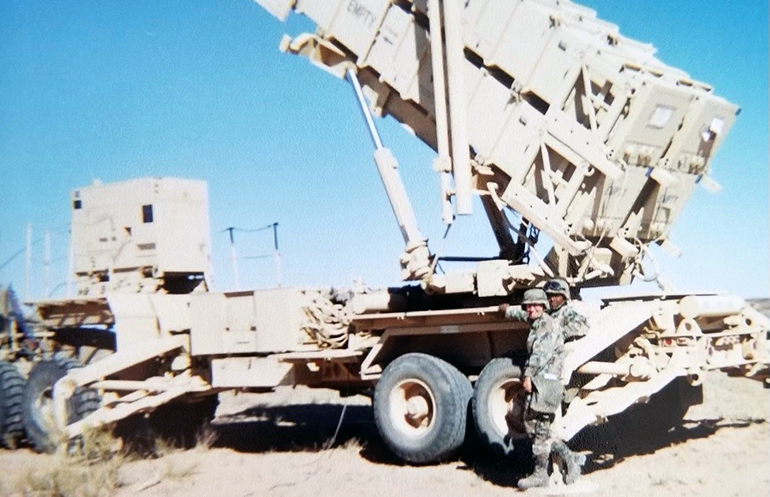 That realization became almost too much to bear for Chris on Memorial Day for so many years when he was reluctant to even leave his home because of the overwhelming sorrow. He would commemorate the day by pulling out an American Flag he had during deployment in Kuwait and hang it up. He would fold it at the end of the day and store it until the following year.
It changed when his manager at TD Bank, Dave Boggess, Head of Continuous Process Improvement (CPI), and a fellow veteran who served in Special Forces Operations and as a helicopter pilot sent an email for Memorial Day. It included the names of people he served with who died in training missions during his service.
"Dave gave me that idea that there is power in writing, so now on Memorial Day I started a new tradition," Chris said. "Last year, I looked up the nine soldiers I served with who lost their lives, and wrote down their names, ages, and their hometowns. It's putting that trauma on paper. It's still going to hurt, but I am not paralyzed anymore by it. Now I go to the national cemetery in Jacksonville, and I read the headstones. I take my time. I don't know a single person buried at the cemetery. But I look for Iraq and Afghanistan veterans. If I come across a World War II veteran, I salute them. That's what Memorial Day is about. It's about remembrance. The fact that I'm here for the day after Memorial Day and able to live in a free world, it's because of those that made the sacrifice, we should remember them."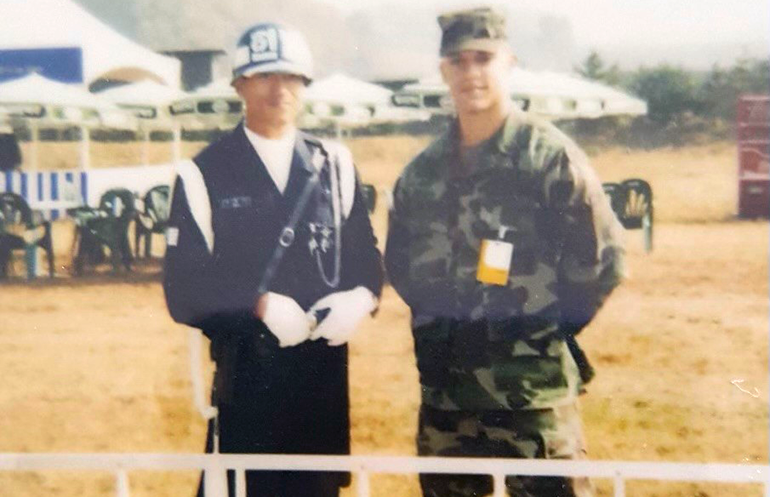 The scars that remain forever
Chris joined the Army at the age of 19 after his freshman year of college and his first deployment was in Korea in 1995. His second tour of duty was after the Khobar Towers bombing and before the war with Iraq. He completed his eight years of service in 2002 as a Sergeant. Chris went into the Air National Guard in South Carolina after graduating from the University of South Carolina. He continued to keep in touch with his active-duty team at Fort Bliss and saw two of them when they appeared on television as Prisoners of War in Baghdad, Iraq.
"That really brought the war to home as much as I wanted to just tune it out," he said. "I was done with war. I wanted so badly to not be a soldier or warrior anymore, even though I knew it was in my blood, I will always be a soldier. But I just didn't want to deal with war anymore."
He subsequently learned that nine members of his active-duty team died during the war, which continues to haunt him to this day as he had only left the team three months prior.
Chris continues to suffer from the scars of his service, including two traumatic brain injuries, PTSD, and other ailments. He was diagnosed with Parkinson's Disease in his 30s after years of trying to identify his specific ailment.
"I was exposed to the chemicals that burn off and oxidizing munitions, including depleted uranium, contaminated water and burn pits the whole nine yards," he explained.
Chris credits the counselors, both at the Veteran Affairs Hospital and from outside services, his family and many others who helped him in his recovery, and he hopes others will be able to benefit from the same services as well.
"We have 22 veterans a day who take their lives, unfortunately, and that's just not acceptable," he said. "I think we need to be a little more open in our dialogue about mental illness and all the facets of mental illness. And this isn't just for the military. I mean, this is for survivors of Hurricane Katrina, you know, survivors of violent crime, or, you know, whatever the case may be. There's lots of folks who need that mental health assistance and are not getting it."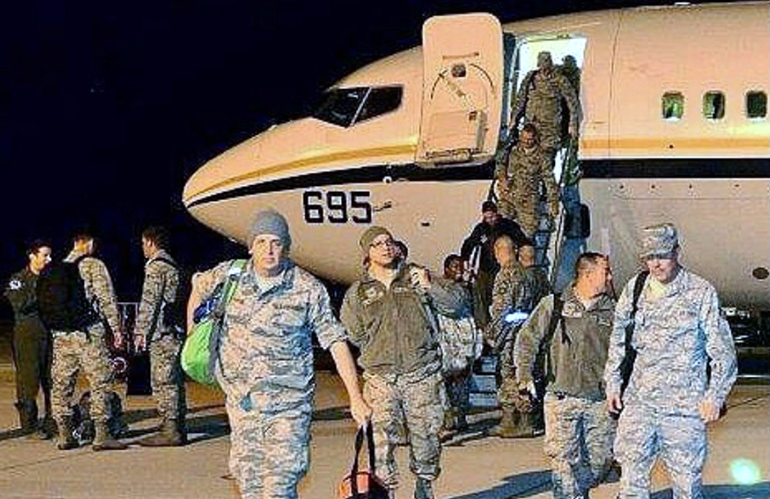 TD Bank provides strong support for veterans
Chris speaks highly of TD's support throughout the decade he has been with the bank. He noted how much it meant to him that his direct manager also served in the military. When Chris first joined TD, he was serving in the South Carolina Air National Guard, the bank provided him the flexible time he needed as he went through his medical retirement from the service.
"Being a veteran at TD and especially a disabled veteran, I've had nothing, but support and people cheer me on and it's just fantastic," Chris said. "The push to reach out to veterans, to engage with veterans, to give us a platform has improved light years from when I first got hired."
He notes the significance of having a Veterans Day recognized as paid time off at TD and many local employee programs for veterans has contributed greatly to making it a more welcoming atmosphere.
"Just as we show our utmost gratitude for the fallen soldiers of our great nation on Memorial Day, it was equally important that we officially honored the courageous veterans we work alongside every day," said Paul Bajus, Head of U.S. Contact Centers and Executive Lead for TD's D&I Veterans pillar. "However, we have so much more to do and that is why I continue to encourage all of our TD veterans – active and retired – to step forward to serve once again by identifying their veteran status through our Self-ID Survey. It helps us keep the momentum in driving positive change, and empowering our colleagues be themselves and contribute to their full potential."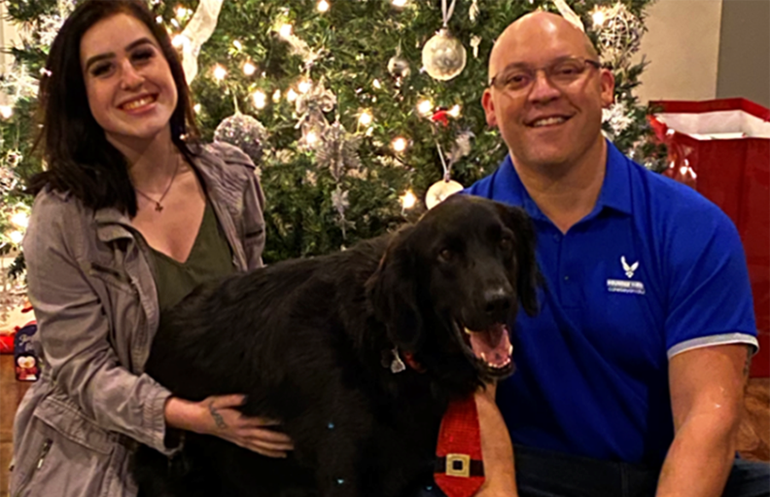 Call to action for Memorial Day
Chris would like to ask that each of us, no matter if we served in the military or not, take time to remember the sacrifices made by those serving our country this Memorial Day.
"Pause, reflect and remember, and then go back to your day of fun," he said. "You don't have to join me at the cemetery. It's all good. That's my thing. I'll still spend time with my family, but they know that at some point during that day, I'm going to go visit some headstones and leave the American flag. That's just what I do now."