TD Bank's first retail stores in New York City opened its doors to the public shortly after the 9/11 attacks, entering Manhattan just over 20 years ago with a slightly delayed, soft opening rather than the grand celebration originally envisioned for the two stores.
"It was a somewhat unscripted time for the bank and the city," recalled Alan Nossen, who managed one of the first stores and now serves as TD Bank Retail Market President, New York City. "We wanted to do what we thought was the right thing at the time and pause. … We wanted to be part of that time of healing."
The locations opened as Commerce Bank branches at the time, before TD acquired that institution in 2008. Prior to TD's 21st century entrance in the New York City market, the Dominion Bank of Canada opened a Manhattan corporate office in 1919. Bank of Toronto and Dominion merged to form TD in 1955 in Canada.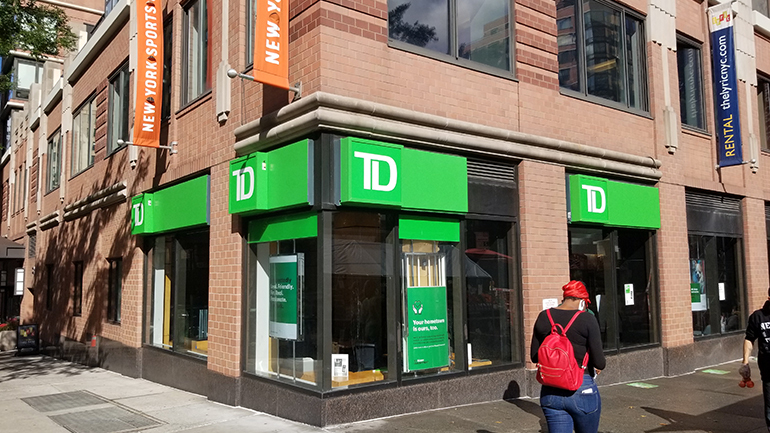 The Commerce store openings in 2001 came at a time when some financial companies decided to relocate because of the uncertainty in New York City's future following the 9/11 attacks.
"It was unusual then for a financial institution to commit to the city," Alan said. New York lacked banks that focused on the community -- on small businesses and retail consumers -- "on things that mattered most to us and still do."
Currently, TD operates 134 stores in New York's five boroughs. The bank's 135th store will be officially opening soon on the ground floor of Midtown Manhattan's One Vanderbilt skyscraper. This new location will be the flagship store in New York.
Andy Bregenzer, TD Bank's Regional President for the New York Metro, joined Commerce the year after it opened its first New York City store as a Senior Relationship Manager. He has been part of the leadership team that drove efforts for the phenomenal growth of the bank for the past 19 years.
"TD has had so many key contributions to NYC, from our rapid, organic growth to becoming the third largest bank in the city," Andy said.
Today, TD services more than 1.1 million customers and employs more than 2,500 colleagues in New York City.
Over the years, TD has thrived in New York in large part by focusing on customer service. From offering more convenient, expanded banking hours to providing financial education programs for consumers and entrepreneurs and providing benefits like free notary services and allowing customers to engage in a wide range of commercial and personal banking services by speaking with one banker in one location.
"We took a very firm and strong stance that service was critical and was the foundation to our growth," Alan said, noting that TD's Commerce acquisition brought significant new resources from a financial institution with a long history to one focused on customer convenience.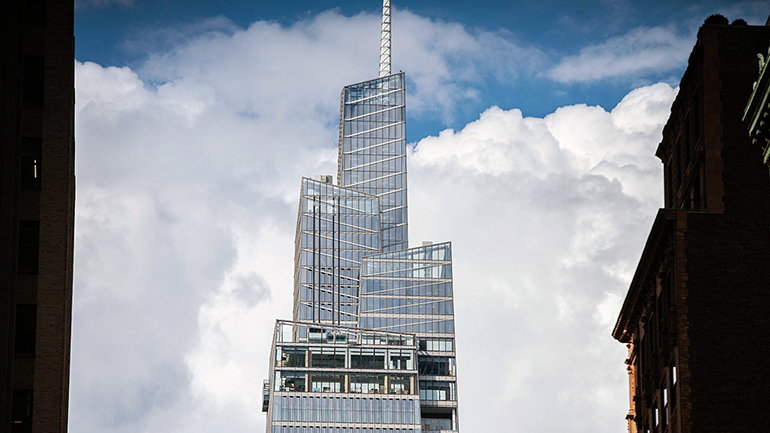 One Vanderbilt represents TD's renaissance and coming of age in New York City
Just as the first locations opened in the aftermath of a national emergency, TD today serves New Yorkers during an uncertain period marked by a disruptive pandemic. One Vanderbilt symbolizes TD's full dedication to serving New York City.
The new One Vanderbilt location, which recently celebrated TD's anniversary by lighting its spire green, represents the institution's strength and houses all its business lines in one impressive building, "a lot of synergy that we can take advantage of when we go out into our communities," Alan said.
While some TD lines of business have already moved into One Vanderbilt, the bank's official opening date will coincide with the grand opening of the flagship store. This new store will have many innovative features, including colleagues who are "untethered" from their desk. The benefit is that by all colleagues being equipped with tablets, they can provide service to customers from anywhere in the facility.
"It represents kind of a renaissance, our coming of age in New York really," Alan said, noting that One Vanderbilt marks the first major property redeveloped in Midtown Manhattan in decades.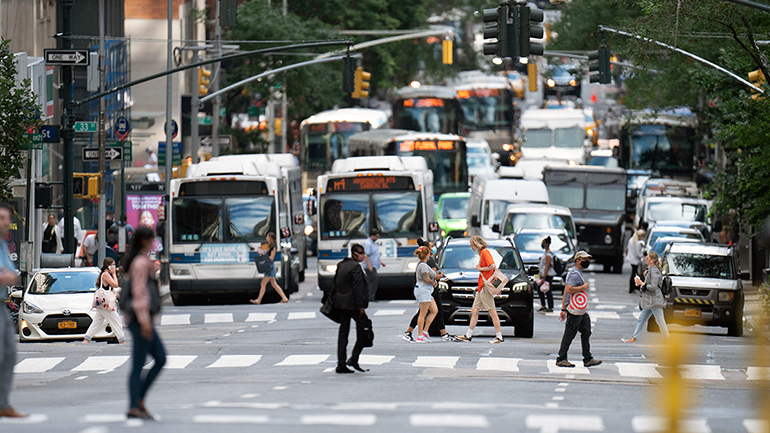 TD strives to meet the needs of all New Yorkers
TD has made significant financial and volunteer investments in an array of New York City non-profit organizations and projects serving entrepreneurs, people with disabilities, environmental causes and low- and moderate-income individuals throughout the region.
Andy cited just a few examples, including the bank's role as lead sponsor of the Five Boro Bike tour and the Achilles Hope & Possibilities Race that takes place in Central Park, which is one of the world's largest events for people of all abilities to compete.
Another way that the bank has focused on serving the community was naming of Steven Garibell in 2018 as the bank's Vice President of Business Development for the LGBTQ2+ community. It was the first time in the country that a major bank hired someone for a significant role focused on this community.
"Steve's role has been a valuable step toward connecting the bank not only to LGBTQ2+ communities but has served as a gateway to connect with all diverse communities," Andy said.
Andy noted the expansion of the bank's commitment to diverse communities with the recent hiring of Marcus Gonzales as a new Community Business Development Officer (BDO). This role, again a first for TD and among financial institutions, will help diverse, minority-owned or led businesses and organizations make connections to resources and networks and gain access to banking products.
"Creating a Community BDO role further illustrates our philosophy as TD strives to meet the needs of the whole community and be closer in our pursuit of becoming the bank of choice for all customers," Andy said. "Adding it further strengthens our place as an industry leader and expands our reach to support diverse business owners in New York City and the often-overlooked pockets of opportunity that exist in our community – focusing on business development, customer advocacy, and building relationships and referrals."
Alan emphasized the shared values of New York City and TD.
"New York City has always been somewhat of a forward-thinking, inclusive marketplace," said Alan, who was born and raised in Queens. "We want people to bring their true selves to work. Diversity is not just your color, it's your thoughts and beliefs. It's the right thing to do but it also represents who we are as a bank."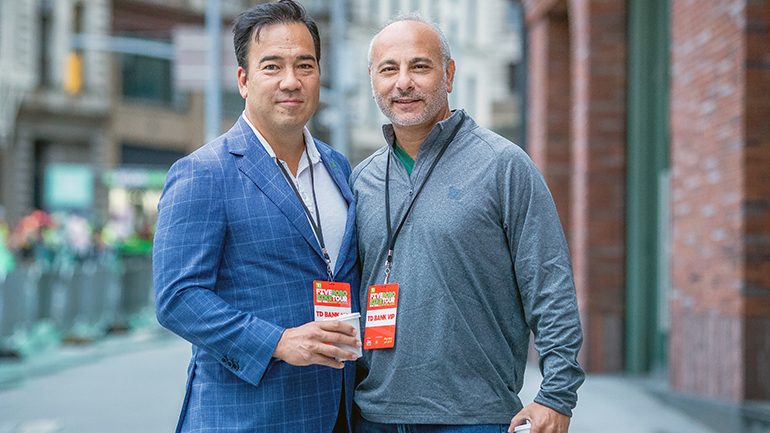 Who knows what tomorrow will bring?
What will happen in the future is unknown, but both Andy and Alan are optimistic.
"TD needs to continue to evolve as the city transforms and with it, customer preferences," Andy said. "We should focus on providing omni-channel banking and community connectivity not just for our customers, but our colleagues as well. I envision TD continuing to be a purpose-driven organization that champions Environment, Social and Governance (ESG) initiatives and builds a diverse and inclusive organization."
Alan noted that TD's growth in its first 20 years far exceeded what he expected that first day when the New York City stores opened.
"I think the next chapter really is adapting to the city's intricacies and dynamics, and we still don't know what that's all about," Alan said. "We're living the new business as usual. We must press on and react to the markets and communities that surround us. We have to respond to the needs of our communities."