Judy Dinn, TD Bank's Chief Information Officer (CIO) in the U.S., has spent countless hours in corporate offices over her extensive career, but she learned one of the best lessons about building a successful team on the yoga mat.
"In yoga, it's your practice when you're on the mat, it's respectful of people's individualism as we all experience the world very differently," said Judy, who started her role in November 2021. "I believe in creating teams where everyone feels valued. I create a place where creativity blossoms—not on the heels of an innovation lab or an innovation project, it blossoms in an everyday conversation when people feel connected. We want colleagues to truly feel a sense of teamwork and comradery unlike anything they've experienced before: we have each other's back and together we're charging the hill. It is very powerful when a team feels that sense of connection."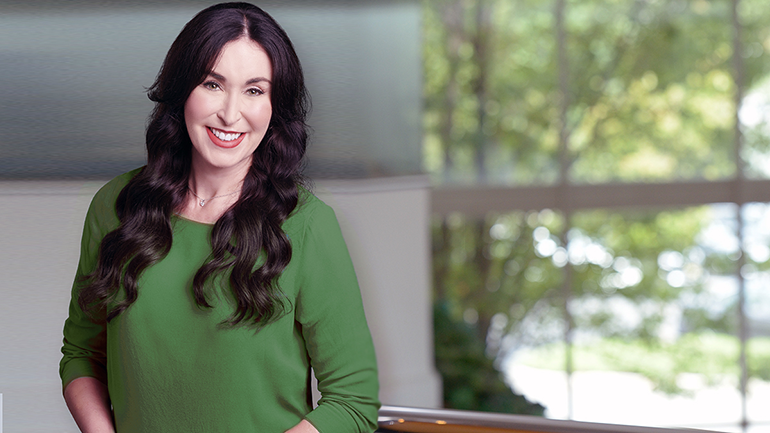 And what Judy's been asked to do is no small undertaking: integration plans for First Horizon, the adoption of modern technologies—public cloud, event streams, machine learning—all while changing the processes by which technology is built using Agile and DevSecOps.
In addition, TD Bank Group also announced plans in January to hire over 2,000 technology roles this year across its North American and other locations, acquiring talent in these skill areas and others.
This is part of the bank's technology strategy to increase the speed at which new digital products and services are delivered to customers, while also enhancing the colleague experience.
The new roles include positions at every level, and complement TD's internal training programs, which include re-skilling colleagues in these areas and encouraging certifications so colleagues can become highly skilled experts in these areas.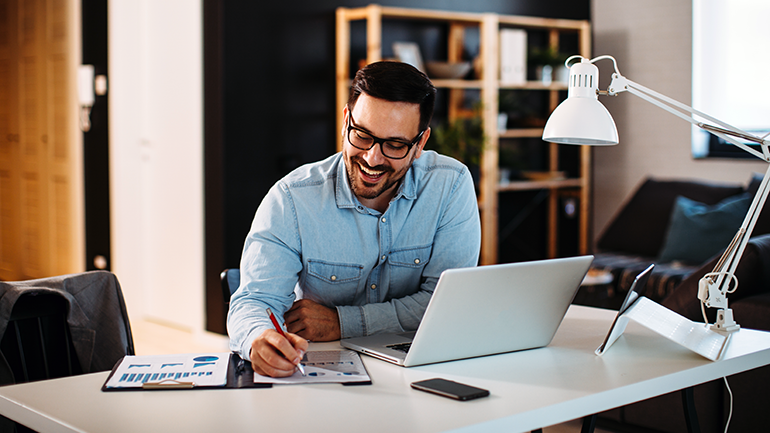 TD is making major investments in attracting technology talent. The bank recently announced a new relationship with the Alan B. Levan | NSU Broward Center of Innovation, a public-private partnership between Nova Southeastern University and Broward County, Fla. That partnership includes a meeting place for local tech innovators, entrepreneurs and investors housed at the university. TD plans to add 200 new roles in the region over the next two years to support the bank's technology strategy.
A fierce battle for technology talent
The battle for technology talent is fierce, particularly in the financial industry. Customers are becoming more comfortable with digital financial tools, particularly in the last two years with the Covid pandemic. That's why this effort is so critical to TD's overall success.
It's a challenge that Judy fully embraces. Her career has been filled with overcoming seemingly insurmountable challenges. She started in the technology industry as an engineer at a time when women in the field were the exception. She joined TD Bank Group last year as chief architect and CIO of U.S. credit cards. Prior, she was CIO of credit-cards technology and retail banking enterprise databases for JPMorgan Chase & Co.
Judy is known among her peers in the industry as an incredibly talented technologist who builds high performing teams and as a person with unexpected interests, such as being a licensed nutritionist and yoga instructor.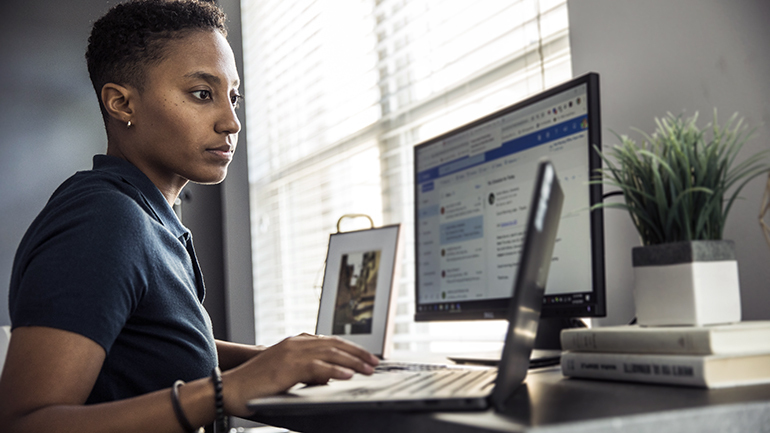 While there are tech giants, larger financial institutions and other corporations that are more widely known for technology, Judy is determined to build new teams with top talent to effectively compete.
In her short time in the role, Judy has already made talent changes as team members have been getting certified in these new areas and put on projects that leverage their new knowledge and build their skills on the job.
"One of the reasons I joined TD is because I felt like I actually would add value," Judy said. "The reason TD is such a great place right now is that we really are transforming everything—people, process and technology. I know that's overused corporate jargon these days, but this is a place people can come to express their talent, develop, and grow and see their contributions make a difference in driving and delivering transformational change. We need people who are curious, enjoy problem solving and are interested in self-development."
TD does stand out among its peers as an institution where employees and their concerns or suggestions are heard. The moniker, the Unexpectedly Human Bank, reflects not only how TD treats its customers, but how it treats its employees at every level.
"There are complex problems in financial services," Judy explained. "At TD, people not only have the chance to make a significant difference to the business and our customers, but they can thrive in a culture that supports them. We need to understand how colleagues are experiencing TD's workplace. How long does it take to get work done? What can be automated? Are engineers building and releasing code daily? We are committed to creating a workplace where one can be highly productive."
Another way TD stands out among its peers is its culture of diversity and inclusion. The bank has been lauded externally with a number of awards in this area, including Forbes Magazine and DiversityInc., one of the foremost D&I benchmarking and thought-leader organizations.
"We are known in our industry for a culture of inclusion and diversity," Judy said. "That tells you the types of teams we build here."
For more information
If you are interested in learning more about TD Bank and technology job openings, please visit our career website.
Want to learn more about Innovation?