Convincing patients to come in for routine medical care can be a challenge. For members of the LGBTQ2+ community, however, the barriers can be even greater.
The nine-member staff of the Babs Siperstein PROUD Center has made eliminating those roadblocks its mission. Located at Robert Wood Johnson University Hospital (RWJUH) Somerset in Somerville, New Jersey, the center offers a safe, supportive environment where members of this underserved segment can obtain primary care as well as more specialized services such as HIV prevention and hormone replacement therapy.
For an LGBTQ2+ patient, even a simple check-up is often fraught with concerns that they will be judged, have their privacy breached or even physically harmed. At the PROUD Center, they know they're walking into a place that understands and values those concerns, explains Perry Farhat, Administrative Director.
"We want our patients to feel comfortable sitting in a waiting room," he said. "We ensure they can be themselves."
TD Bank awarded a grant to the PROUD Center last year that is playing a key role in overcoming those hurdles. The overall goal of the $150,000 gift is to help the clinic to expand HIV education and mental health but will also be used to help break down barriers to critical care by covering expensive medications and offering free STI counseling.
"The TD Ready Commitment, our corporate citizenship platform, is about making the changes necessary to create a more sustainable and inclusive tomorrow," said Shelley Sylva, Head of U.S. Corporate Citizenship at TD Bank. "As part of that, we are committed to supporting organizations and initiatives focused on ensuring more equitable health outcomes for everyone – regardless of sexuality or gender identity. We know the PROUD Center shares that commitment and we are thrilled to support the incredible work they do to improve health care access and outcomes for all."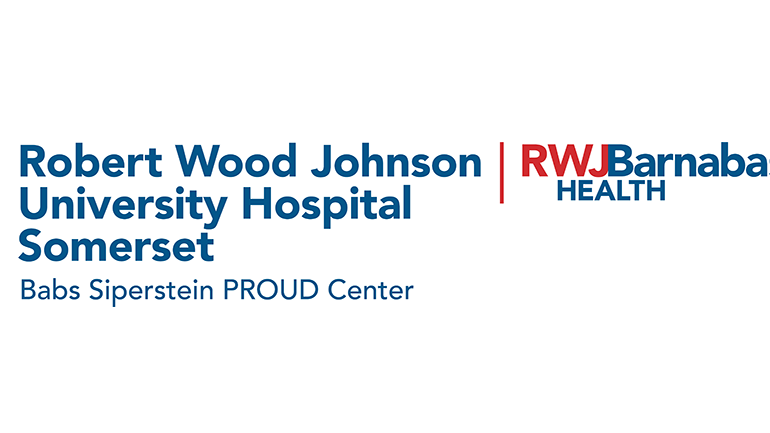 This is not just a job for us
The first LGBTQ2+focused medical facility in the state, RWJUH Somerset launched the PROUD Center in 2017 as a relatively modest undertaking. Open one day a week for three hours, its staff initially treated roughly 100 people. These days, the center serves the community five days a week and its patient list has swelled to 1,500—with 100 more on the waitlist.
That tremendous growth reflects the compassionate, culturally-sensitive care that patients find upon their arrival, Perry says. The staff—many of them members of the LGBTQ2+ community themselves—receive sensitivity training to ensure that patients feel comfortable. Even seemingly small gestures, like giving visitors a gender identity pin of their choice during the visit, are designed to foster a sense of trust. Creating that safe space makes patients more likely to come in for treatment and more inclined to share their medical history with providers, Perry said.
Unfortunately, empathy is something that's too often missing from traditional physician practices, says Danielle King, the PROUD Center's Development and Outreach Program Manager. She recalls one heart-wrenching case in which a patient came to the center after a particularly bad experience drove him away from traditional health care settings for years.
When the staff ran bloodwork showing cancer in his body, the condition had progressed too far for treatment to be effective. He died five months later. "This is why we do this work," says Danielle. "Because we have to ensure that that does not happen."
The PROUD Center, named a "Leader in LGBTQ2+ Healthcare Equality" by the Human Rights Campaign Foundation, is reversing that cycle by providing a setting where all members of this minority group feel valued. Treating them with sensitivity is a big piece of the puzzle. But it's also about going the extra mile for patients, like spending long hours on the phone to insurers to cover a specific drug.
"This is not just a job for us," says Danielle. "We understand that what we do here can potentially save lives."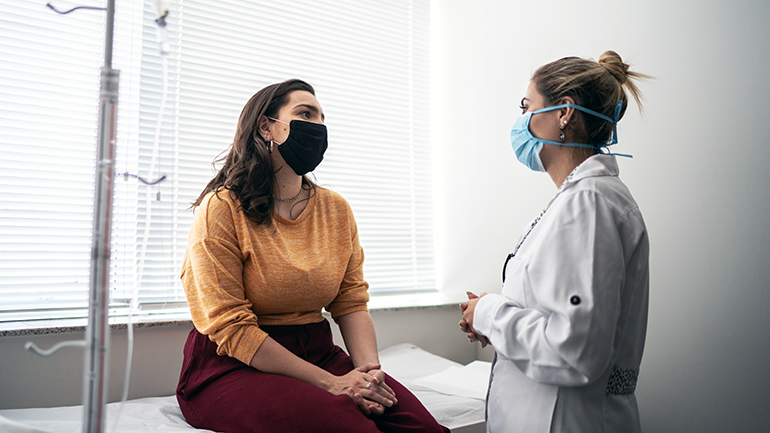 TD helping improve access to care
For many patients, cultural stigmas aren't the only impediments to receiving quality health care. Research suggests that members of the rainbow community are more likely than the general population to face financial challenges as well. An analysis by UCLA's Williams Institute found that LGBTQ2+ individuals have a poverty rate of 21.6%—that number jumps to 29.4% for transgender individuals.
The TD award will also help the center offset the cost of critical medications that patients would otherwise have to pay out-of-pocket. "For our transgender patients, having access to hormone replacement therapy can be the difference between life and death," says Danielle. "If they are not able to start hormone replacement therapy to begin their transition, they are not able to fully be their true selves, which can lead to severe depression and thoughts of suicide."
Of course, the goal of providing quality care to everyone who needs it is to create positive health outcomes. But it's also a way of affirming the dignity of individuals who often carry emotional scars, too. Perry says many of the patients they see were abandoned by their parents or siblings when they came out about their sexuality or gender identity.
The PROUD Center is stepping in to make sure they're no longer alone.
"We're more than just a clinic," he explains. "We're a family."