Hope in the face of steep challenges is a story well-known in the Hispanic community in the United States. It's why this year's National Hispanic Heritage Month theme was designated as Esperanza: A Celebration of Hispanic Heritage and Hope.
This important month is dedicated to the histories, cultures and contributions of Americans whose ancestors came from Spain, Mexico, the Caribbean and Central and South America. It starts on September 15 and runs until October 15. The theme for 2021 was designated by the National Council of Hispanic Employment Program Managers (NCHEPM) - a group whose members come from multiple federal agencies and other nationwide organizations.
Hispanics have played a significant role in the United States since Juan Ponce de León of Spain became the first European to land in the continental United States in 1513 in Florida. Spanish explorers were also the first Europeans to reach the Appalachian Mountains, the Mississippi River, the Grand Canyon and the Great Plains.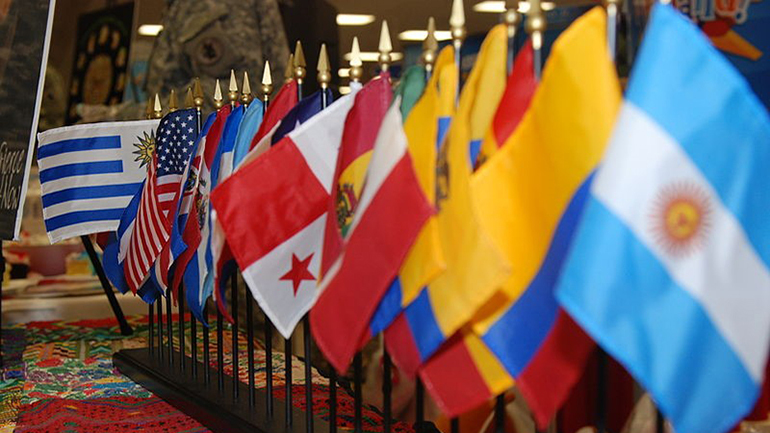 Since that time, Hispanic-Americans have made enormous contributions to the U.S. in every aspect of society. Here are just a few of the heroes of the recent past and today:
TD Bank is celebrating National Hispanic Heritage Month with numerous events for colleagues across our footprint, and the bank is also engaging in community programming.
"TD Bank values and supports all the communities that we serve. The Hispanic community is an integral part of our business, and we are fully invested in elevating and giving a voice to promote representation within the bank and outside as well," said Lilibeth Ramirez, Human Resources Team Manager for TD Bank and Co-Lead for Minorities in Leadership Business Resource Group.
Here are some interesting facts about National Hispanic Heritage Month and the community at large.
When was National Hispanic Heritage Month first celebrated?
Hispanic Heritage Week was first celebrated under President Lyndon Johnson. The term "Hispanic" was adopted by the United States government in the early 1970s. It first appeared on the Census in 1980. In 1989, President George H.W. Bush became the first president to declare the 31-day period from September 15 to October 15 as National Hispanic Heritage Month.
Why the month starts on September 15?
Hispanic Heritage month starts on September 15 - the anniversary of independence for Latin American countries Costa Rica, El Salvador, Guatemala, Honduras and Nicaragua. Mexico and Chile celebrate their independence days respectively on September 16 and September 18.
What are some of the best ways to celebrate National Hispanic Heritage Month in 2021?
The best way to celebrate for both members of the community and allies is to support local Hispanic businesses and nonprofits, Lilibeth said. It also important to educate yourself and learn about accomplishments from our amazing community.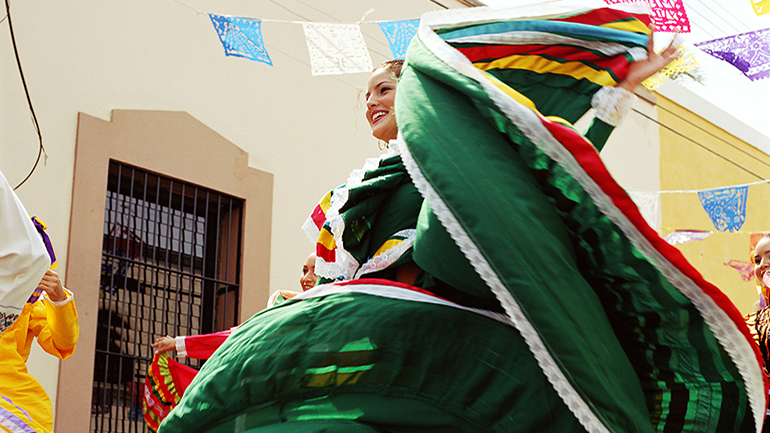 How many people are Hispanic in the United States?
The U.S. Hispanic population is 60.6 million as of 2019, according to the Census Bureau. That makes it the largest ethnic minority in the United States with 18.5% of the nation's total population. It's a young population with a median age of 29.8 years. There are more than one million Hispanic residents in ten US states, including three in TD's footprint – Arizona, California, Colorado, Georgia, Florida, Illinois, New Jersey, New Mexico, New York and Texas.
Pew Research Group estimates that this population in the United States will grow to 107 million people by 2050.
What is the difference between the terms Hispanic and Latino, Latina and Latinix?
Hispanic describes people of Spanish-speaking origin. Latino, Latina, and Latinx are terms used for those of Latin American origin. National Hispanic Heritage Month recognizes people whose heritage is from a country that has designated Spanish as the primary language. For example, a person from Brazil may consider themselves Latino but not Hispanic, since Brazilians speak Portuguese as their primary language.