Passing on a family business may evoke scenes of the infighting on HBO's "Succession," but the real-life process of transitioning a family-owned company to a new generation is usually much less dramatic – and more successful – when done with careful planning and the right resources.
Milford, New Hampshire-based Hitchiner Manufacturing Co. has been family owned and operated since a father and son team in the Morison family – the grandfather and father of the business' current Chairman and CEO – bought an investment casting foundry from Fred Hitchiner in 1949. The company now spans four generations after John Morison, IV joined in 2011.
"For a lot of our history we have had two generations involved in the company," said John, whose father, John Morison III, is the company's current Chairman & CEO. Hitchiner also has a small board of directors, which is somewhat unusual for a private business, but it has kept the company true to its vision and helped the business flourish for more than seven decades.
Hitchiner Manufacturing started in 10,000 square feet of rented space in the Amoskeag Millyar. Today, the business has three manufacturing facilities and a research and development (R&D) center in Milford that employ approximately 550 people, two manufacturing facilities in Mexico that have about 1,000 workers and a sales office in France. The manufacturer produces investment castings for the aerospace, automotive and defense industries and counts major corporations such as Pratt & Whitney, Rolls Royce, General Electric, Stellantis and Detroit Diesel as customers.
A Family Affair
Family businesses are much more than the "mom and pop" establishments that were more common decades ago, and many that start out privately owned are eventually bought out or receive private equity investments. Hitchiner has grown into a middle market-sized company without outside capital, an accomplishment that did not happen rapidly.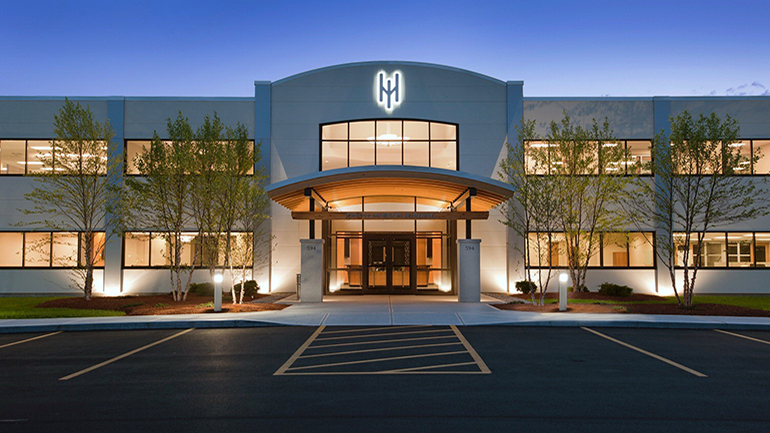 "You have to be patient when building a privately held business, because it is best to grow capital internally," John said. "While some family businesses turn to equity investors for quick funds, that typically means relinquishing some or all control of the decision making in the business. We are proof that you don't need a private equity firm to succeed."
One advantage to growing a business without direct outside investment is that profits can be directly reinvested into the company. These profits build over many years, but this cannot be done without the right financial relationship with a bank that understands the business and is willing to provide capital when the company is ready to grow.
Funding the Future
Hitchiner recently realized that they needed a new banking relationship with an institution that was equally committed to helping them stay privately held and transferred its business to TD Bank following a 20-year relationship at another bank.
"We needed a bank to support our vision and supply capital when needed to back our growth strategy," John said. "Our financial institution needs to understand the business to make the right recommendations and TD Bank is positioned to do that."
A major part of Hitchiner's vision is investing significant resources into innovation along with day-to-day operations. Hitchiner is a leader in their industry and even patented an exclusive countergravity casting process in the 1970s, and several processes since, which have numerous advantages over traditional methods that rely on gravity to distribute materials inside a mold. Hitchiner's commitment to continued investment in R&D has been foundational to its success and will guide its future.
This summer, TD Bank provided a $37.5 million financing package to help fund the construction of a state-of-the-art manufacturing facility that centers around technology developed through Hitchiner's own R&D efforts. The funds are essential to helping Hitchiner remain an independent and innovative company, according to John. Just as Hitchiner takes a long-term approach to business building, they select business partners and resources that will offer stability over many years.
"Hitchiner Manufacturing is a wonderful example of how family-owned businesses can grow beyond a small business and be just as innovative as public companies. This requires a well-established, long-term business plan so the company can access the best financial advice and services, as it also allows the bank to view the relationship with a long-view lens," said Timothy Whitaker, Director of Middle Market Banking in Northern New England. "Hitchiner, in turn, knows they have a local bank contact who knows the marketplace and the company but is also backed by the financial strength of a larger institution to further build their ambitions."
Want to learn more about small business?