June 19 will be a powerful combination of holidays this year, equally honoring both the past and future.
The two holidays are Juneteenth, which commemorates the freeing of 250,000 Black people who were enslaved in Texas more than two months after the Civil War ended in 1865 and Father's Day, which honors the role of fathers in raising their children.
It's a blend of the past and future that will make this day extra special for Quinton Tucker, TD Bank Senior Manager in Human Resources, who is based in Lexington, South Carolina. Juneteenth honors his ancestors who showed amazing strength for generations under the most horrendous conditions that changed the course of their lives and the generations that follow, and Father's Day celebrates the influence of fatherhood and development of future generations.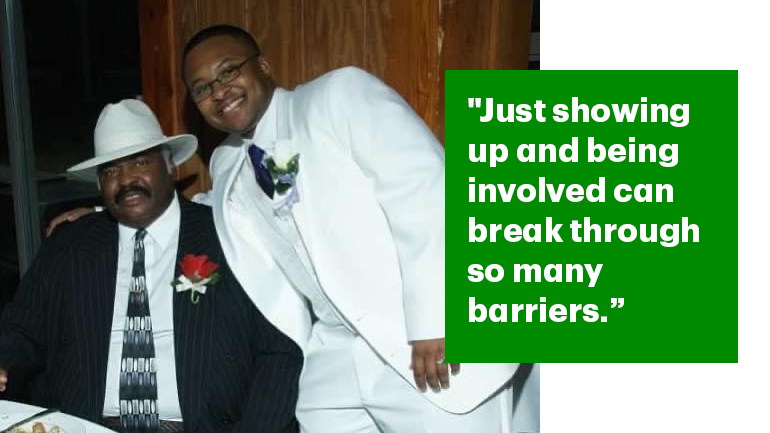 In his own life, Quinton was blessed with a strong family, particularly with the example set by his grandfather Gist Tucker, Sr. which he uses as his guide in his own role as a father. Quinton is a passionate dad raising his children Alex and Savannah with his wife Curisa of 14 years. He and his wife met while in college at Winthrop University in Rock Hill, South Carolina. The two are members of the Divine 9 (D9) organizations Omega Psi Phi Fraternity, Inc. and Delta Sigma Theta Sorority, Inc., organizations.
From "Dance Dad" to "Community Dad," Quinton wears many different dad hats supporting the passions of his children. As a child himself, he's learned the importance of the father's presence in the home and how it can encourage positive well-being for the family.
"First, I strongly believe that having fathers present is important for all families," Quinton said. "Specifically, for Black households, having fathers present not only strengthens the family but provides the two-parent balance that could be helpful raising children. Not to say that this could not be achieved without fathers in the home, as I have a very encouraging and loving mother who played a large part in me being a great Father today, but there is truly a difference when the Black family unit is strong. Black Dads who actively participate in the lives of their families provide a steady source of stability and support. Fathers, like mothers, are truly essential in the development of a child's emotional well-being."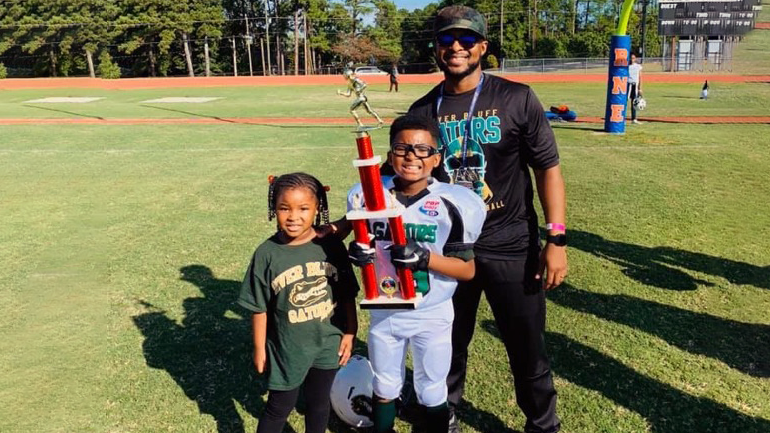 It's why he makes every effort to always "show up" for his family, community, and friends. He does this foremost to honor his commitment to be the best father possible.
"Just showing up and being involved can break through so many barriers," said Quinton. "My participation makes a difference. Seeing fathers actively engaged in a child's life provides a sense of security, confidence and belonging. For young African- American men and women, a Black Father's presence can be invaluable. It helps to show the reality to some people who may have negative, pre-conceived notions of Black fathers.
Quinton's grandfather, who passed away in 2020, was the primary paternal figure in his life growing up in South Carolina, although he had a relationship with his own father as well. His grandfather's influence will always be remembered as Quinton truly honors and appreciates the impact he's made in his life. The examples of hardworking and responsible men went beyond the walls of his home in the entire community as well. Quinton earned his undergraduate degree and MBA from Winthrop University in Rock Hill, South Carolina and found much business success rising up the corporate ladder. He has been working at TD for nearly a decade.
"I feel a responsibility knowing that I represent more than just myself," Quinton said. "It's a responsibility I take seriously."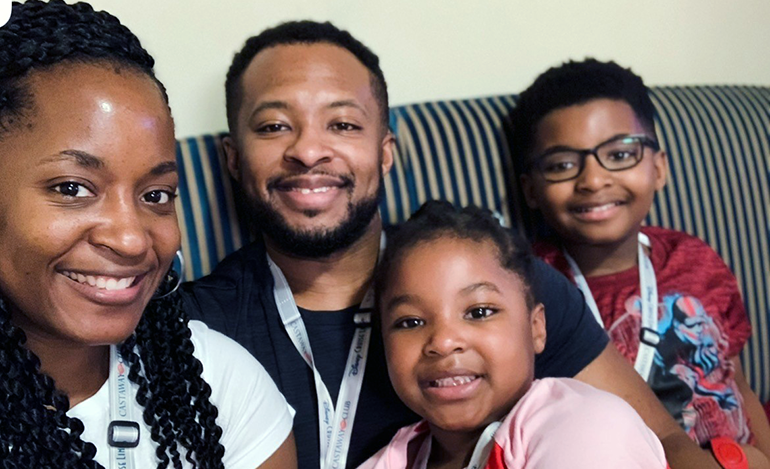 Juneteenth is a new family tradition
Juneteenth is the celebration of the day June 19, 1865 when Union Major-General Gordon Granger read General Order No. 3 to the people of Galveston, Texas that started with:
The people of Texas are informed that, in accordance with a proclamation from the Executive of the United States, all slaves are free.
Texas was the most remote state in the Confederacy. There were few Union troops present to enforce the Emancipation Proclamation enacted by President Abraham Lincoln in 1863. The last slaves were freed after the Civil War ended in 1865 when reinforcement forces arrived in Galveston.
Commemorations of the day, also known as Freedom Day, Jubilee Day, and Liberation Day, have been continuing since that first celebration, although it has evolved throughout the years. Celebrations were often tied to the Civil Rights Movement in the 1960s. A strong connection emerged tying the holiday to the arts, music, and poetry of different African Homelands by the mid-1970s.
The celebration of the day was mostly focused in the Black community in certain parts of the nation. Michele LarMoore talked about the rich history of the day within her family. Michele, TD Bank's Head of Business Transformation, is a published author who has chronicled her family's history in the U.S.
President Joseph Biden signed legislation last year that made Juneteenth a federal holiday. There has been a significant increase in Juneteenth celebrations nationwide. TD Bank is hosting its third annual Juneteenth celebration for colleagues.
"As a native Texan, celebrating Juneteenth is a lifelong tradition for me. Recognizing Juneteenth as a bank holiday is another example of our long-standing commitment to diversity and inclusion," says Hugh Allen, Regional President of the Mid-South Metro Market and Executive Co-Lead of the Black Employee Network. "It celebrates the progress we've made as an organization and gives our colleagues the opportunity to celebrate Black history and culture across the bank."
Growing up in South Carolina, Quinton had heard about Juneteenth, but as it wasn't widely celebrated in many parts of the country, so his family and community did not observe it. That all changed in the summer of 2020 following the police killings of George Floyd and Breonna Taylor. The ensuing protests against racial injustices also brought about a wider awareness of Black history in America.
"It is major part of American History and shows us that freedom and racial equality have always been a hard-fought battle for African- Americans," Quinton said. "Even though it is a battle that unfortunately continues to this day, it could be a reminder as to why Black Americans to continue live the American dream regardless of barriers that get in the way. It should be compared to a July 4th, Veterans Day, Memorial Day, etc. - not minimizing its significance. Our future generations can continue to educate and celebrate this pivotal moment OUR American history by creating traditions that will carry on."
Quinton will observe this year's Juneteenth with his family. The celebration will include a barbecue and fireworks. He is excited about the opportunity to spend special time acknowledging the sacrifices made by generations before him that allowed him to achieve all that he has accomplished.
"I will always celebrate Juneteenth for the rest of my life. It's a tradition now," he said. "It matters so much. To be able to honor past generations, to learn more about our history, it's a gift."
Want to learn more about Diversity & Inclusion?