Despite all the hardships brought on by the pandemic, many consumers are entering the holiday season with money to spend and a desire for big-ticket items.
TD Bank's 2021 Retail Experience Index found that 70% of consumers intend to make a major purchase within the next six months, continuing a steady rise from 58% in 2017. Although COVID-19 resulted in job losses and higher prices for consumer goods, the report found that consumers still expected to spend $1,854 on major purchases in 2021, down just $30 from 2019.
TD Bank has published its Retail Experience Index every two years since 2017, surveying 1,000 consumers about their recent or upcoming purchases costing $500 or more.
The report reveals a shifting retail landscape in which consumers are prioritizing a seamless customer journey over price and brand loyalty. Whether visiting brick-and-mortar stores, shopping online or both, consumers expect transparency when it comes to price, product research, delivery and financing options.
Here are five key findings for retailers:
● Millennials are itching to spend. The report found that 80% of millennials, those ages 23 to 38, intend to make a major purchase in the next six months, top among all age groups. The typical millennial now makes 3.7 major purchases annually, outpacing the other generations.
Among millennials who applied for retail financing for their last major purchase, 81% said that payment option influenced the amount they were willing to spend, the highest figure among all age groups.
Overall, 31% of consumers expect to spend more this holiday season than last year.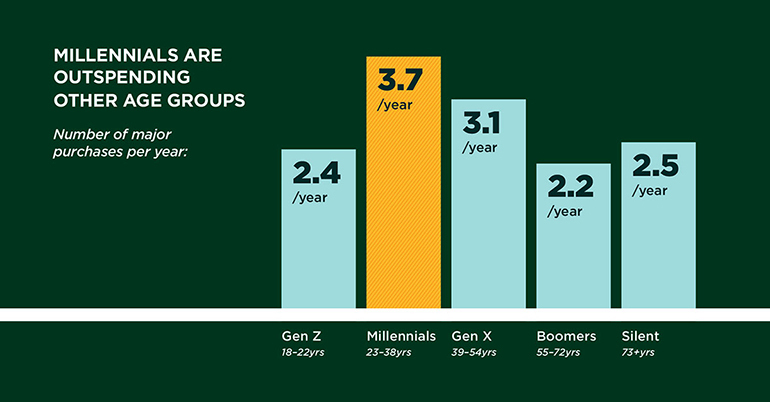 ● Consumers want financing options. Spreading out the cost of large purchases over time really appeals to shoppers on a budget.
Overall, 39% of respondents said they prefer retailers that offer free or low-cost installment payment options, and during the pandemic, 66% of customers have sought out financing options for major purchases more frequently than they did before.
In the past, retailers drove the adoption of financing options, looking to make large purchases more accessible to budget-minded customers. But consumers now seek out these financial products themselves and expect retailers to provide them.
The report found that 46% of consumers say they're more likely to buy from retailers that offer a variety of financing options such as installment loans and credit cards. Store-brand credit cards prove popular for several reasons, with 61% using them for additional discounts on purchases.
Among consumers with a store-brand card, 46% had at least three such cards.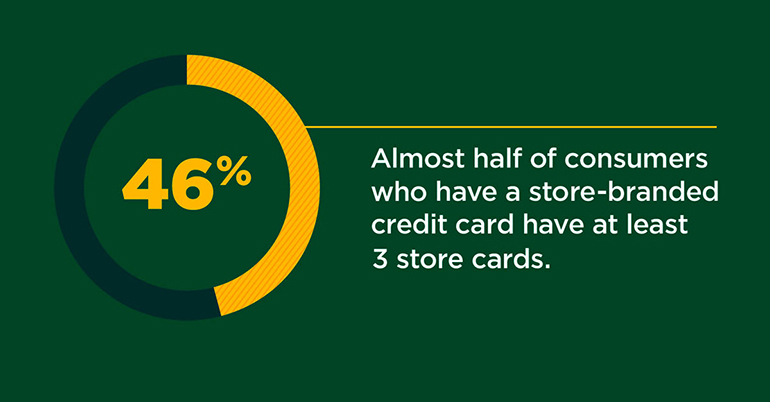 ● Price is only one factor. The number of people who prioritize finding the best price dropped to 42% this year from 57% in 2017, a marked dip.
Along with price, trust and transparency have emerged as major factors. The survey found that 92% of consumers are more likely to purchase from a retailer they trust, regardless of delivery speed, and 87% are more likely to buy from retailers that provide accurate delivery timing, even if there's a wait.
Brand loyalty is another factor, with 62% saying they often or always choose the same brand for major purchases.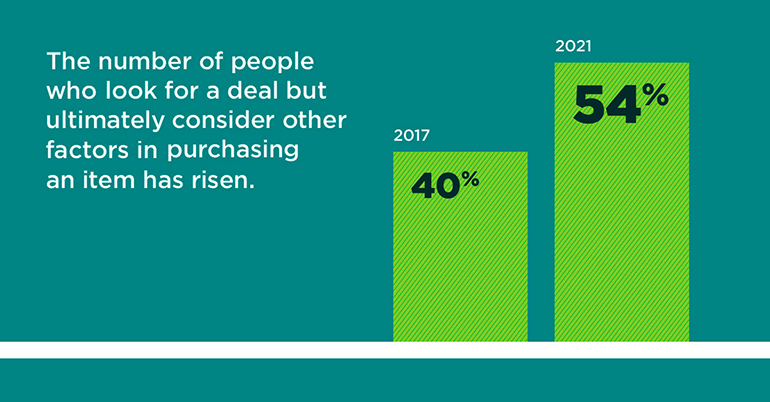 ● At retail stores, customers want to get in and get out. The survey found that 44% of consumers are trying to minimize their time inside retail stores due to COVID-19, and 28% only enter stores with the intent to purchase, not to browse.
For retailers, the findings underscore the importance of creating a smooth customer journey. Customers expect to find honest product reviews on retailers' websites, not skewed results that muddy the picture, and they want easy access online to information about financing options and warranties.
Consumers also want the option to fill out financing applications online or on their smartphones instead of using high-touch objects such as pens and clipboards in-store. These days, we're seeing consumers in furniture stores sitting on the couch they're purchasing and completing the entire process from an iPad, rather than standing in line and sharing details over the counter with store associates.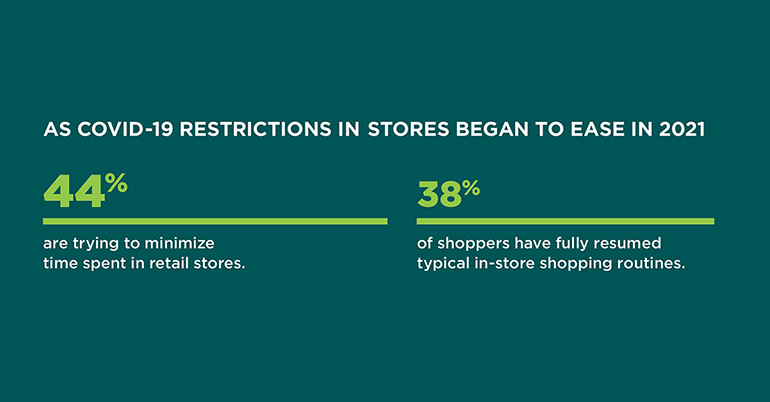 ● Customers show up informed. A whopping 94% of respondents research products before making a major purchase, and 31% said the retailer's website was the biggest influence when making their most recent major purchase. Despite the popularity of online marketplaces like Amazon, 78% of consumers made their most recent large purchase through a retailer's store or website.
Customers often show up to stores knowing what they want, but they still need help. Before making their last major purchase, 53% of consumers consulted an in-store associate, and three-fifths who researched financing options asked for help from an associate.
Looking ahead, consumers appear ready to reward those retailers that provide a consistent shopping experience both in-store and online. The survey found that 51% of consumers say their mix of in-store and online shopping will be the same as it was prior to COVID-19, and 32% plan to shop more online going forward.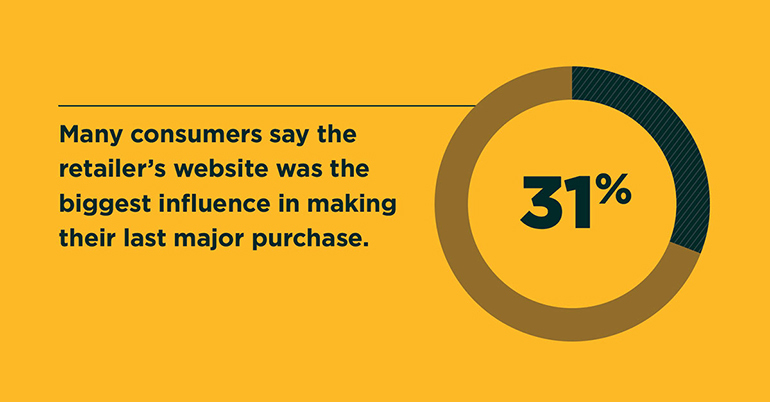 As retailers think about what these insights mean for their business, it comes down to two things: staking your claim as a brand and living up to that promise at every interaction and finding ways to "win the moment" with your customers. Fostering brand loyalty and trust remains critical, but as consumers spend more hours researching products online, it's also essential to be in-market with compelling offers, discounts and financing options that will appeal to customers who are primed to purchase.