This year, TD is celebrating the 10th anniversary of two sustainable-energy retail locations: our Cypress Creek net-zero Store in Fort Lauderdale, Fla., and the Hillview branch in London, Ontario, which is now known as the TD Green Energy Park.
For more than a decade, TD has been incorporating green building design standards, such as solar energy and high-efficiency HVAC equipment and lighting, into new and existing locations across our footprint. The construction of our Cypress Creek Store and retrofit of our London branch, both in 2011, were significant milestones in our journey to create a more sustainable future.
"The needs of our Colleagues, Customers and Communities are at the heart of the design for all TD spaces and this anniversary is a great time to reflect on the progress we've made over the years," said Paul Whitehead, SVP, Enterprise Real Estate and Canadian Network Strategy.
Cypress Creek Store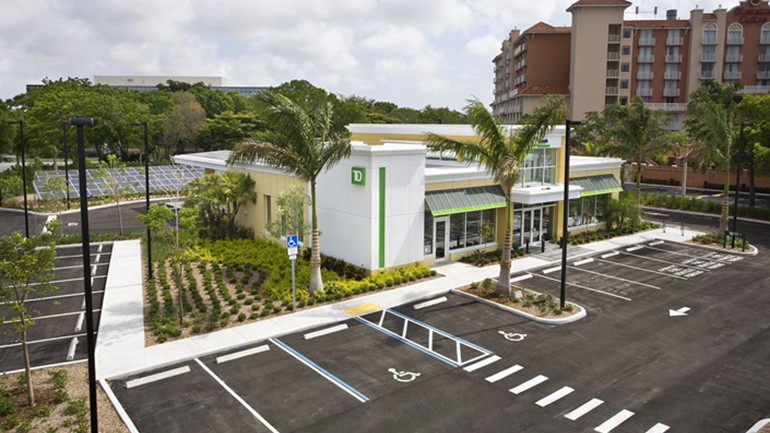 A net-zero building generates more electricity than it consumes. And our Cypress Creek Store, built in 2011, was not only the first net-zero Store in TD's U.S. footprint, but also the first net-zero retail bank location in the U.S. This LEED Platinum-certified Store has achieved net zero almost every year since opening its doors, thanks in part to the more than 400 solar panels on the roof and the field of solar panels on the surrounding property.
Over the past 10 years, Cypress Creek has reduced TD's greenhouse gas emissions by 364 metric tons of carbon dioxide equivalent and generated 619,499 kilowatt hours of electricity. Annually, it generates roughly enough electricity to power six homes for a year or to drive more than 180,000 miles in an electric car! TD now has 53 LEED-certified retail locations in Florida.
TD Green Energy Park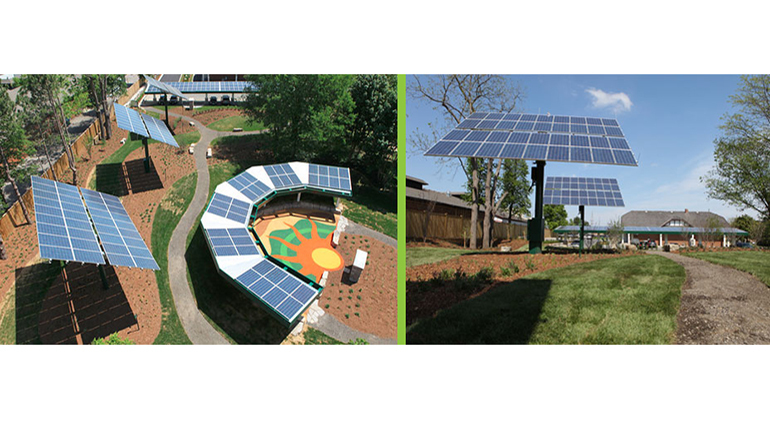 Built in 1986, TD's Hillview branch in London, Ontario, was the first sustainable, ultra-low carbon energy retrofit of a bank branch in Canada. In 2011, the branch and the one acre of land behind it were converted into the TD Green Energy Park, which houses an electric vehicle charging station and 340 solar panels that provide renewable energy to the branch. The LEED Gold-certified location provides a space for families, community organizations and students to connect and learn about incorporating sustainable design into the real world, and over the past 10 years has generated more 650,000 kilowatt hours of electricity.
TD's Climate Action Plan
The Cypress Creek Store and TD Green Energy Park demonstrate our long history of leadership on Environmental, Social and Governance (ESG) initiatives and play an important role in our global Climate Action Plan, which includes a target to achieve net-zero GHG emissions associated with our operations and financing activities by 2050. Today, TD's North American real estate portfolio contains more than 280 LEED-certified locations.
"As we continue evolving our workspaces for the future, we understand the role real estate plays in our net-zero journey and are taking these opportunities to incorporate sustainable design, energy efficiencies and elements that reduce emissions," said Paul Whitehead.