It was the Holidays in 2018, a time meant to be spent with friends and family, when Caitlin Day made a crucial decision that would change the rest of her life and quite possibly be the reason she's now expecting a new addition to her family.
Caitlin had been trying to start a family with her husband, but after multiple rounds of unsuccessful IVF, she turned to him and said, "We're changing doctors."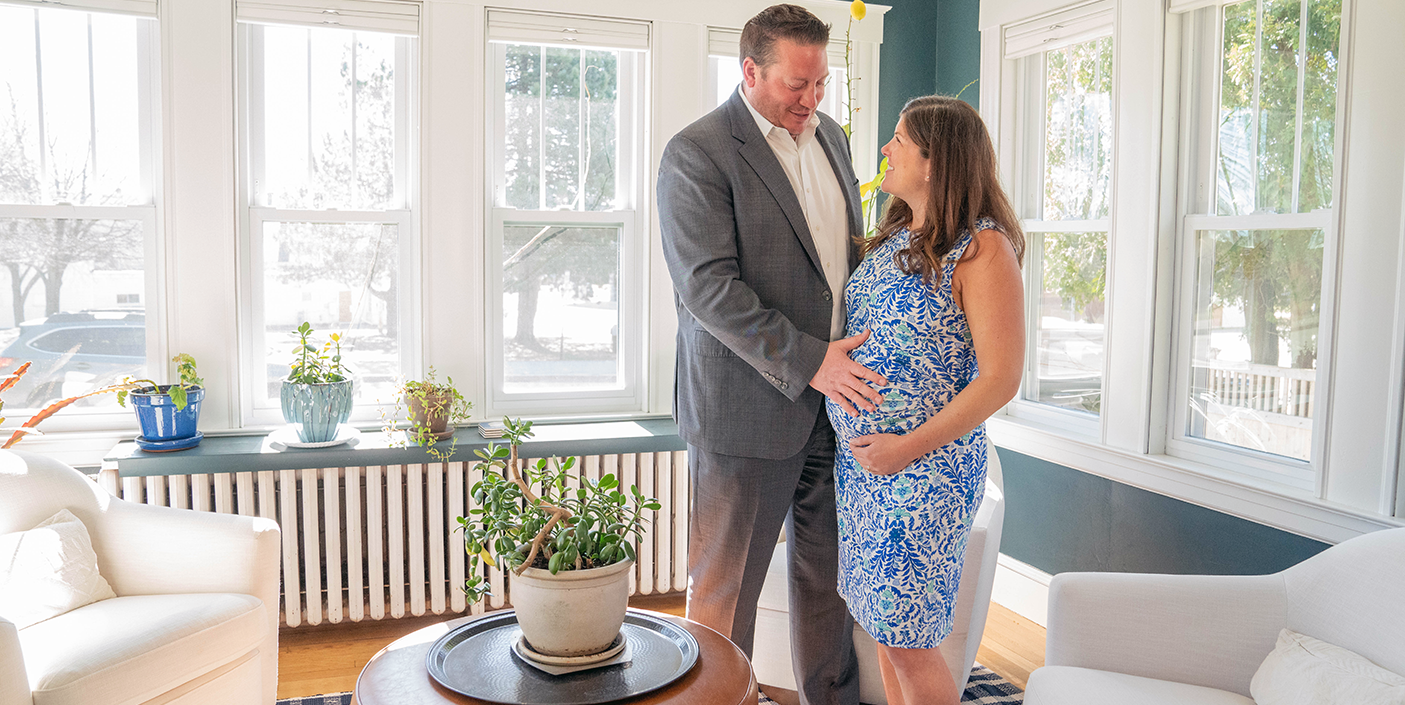 That's because after months of trying to conceive naturally, the then 34-year-old found out that she had a condition called Low Ovarian Reserve.
"It's basically a limited number of eggs for a person my age," she explained. "It essentially means that my body produces a lot fewer eggs monthly than other women, which greatly lowers my chances of getting pregnant naturally."
After being told that going to a fertility doctor was of the utmost importance, the TD Bank Senior Corporate Communications Manager was at a loss for words but listened to her doctor's orders.
"Unfortunately, in the U.S, our healthcare system isn't very proactive when it comes to our health, which means that generally, people aren't educated about issues until there is an issue to address. When it came to starting a family, I always thought it would just happen. You never really think that like once you are ready as an individual, that you'll run into issues getting pregnant," she said. "We were unprepared and not properly educated."
So, she went to a nearby clinic, but was horrified at the bedside manner and care she received.
"It was an awful experience. He essentially told me in our first meeting that if I was planning on being a mother, I shouldn't quit my day job," she said.
Faced with this shocking lack of professional support, Day still started five rounds of IVF with this doctor. After multiple cancelled rounds by the doctor due to low response and only one genetically normal embryo, which the pair froze, she knew it was time for a change. It was time to take control.
"I had enough," she said. "The last straw was when he essentially said that IVF to him was like throwing spaghetti against a wall and hoping it sticks. I said, 'That's not good enough for me."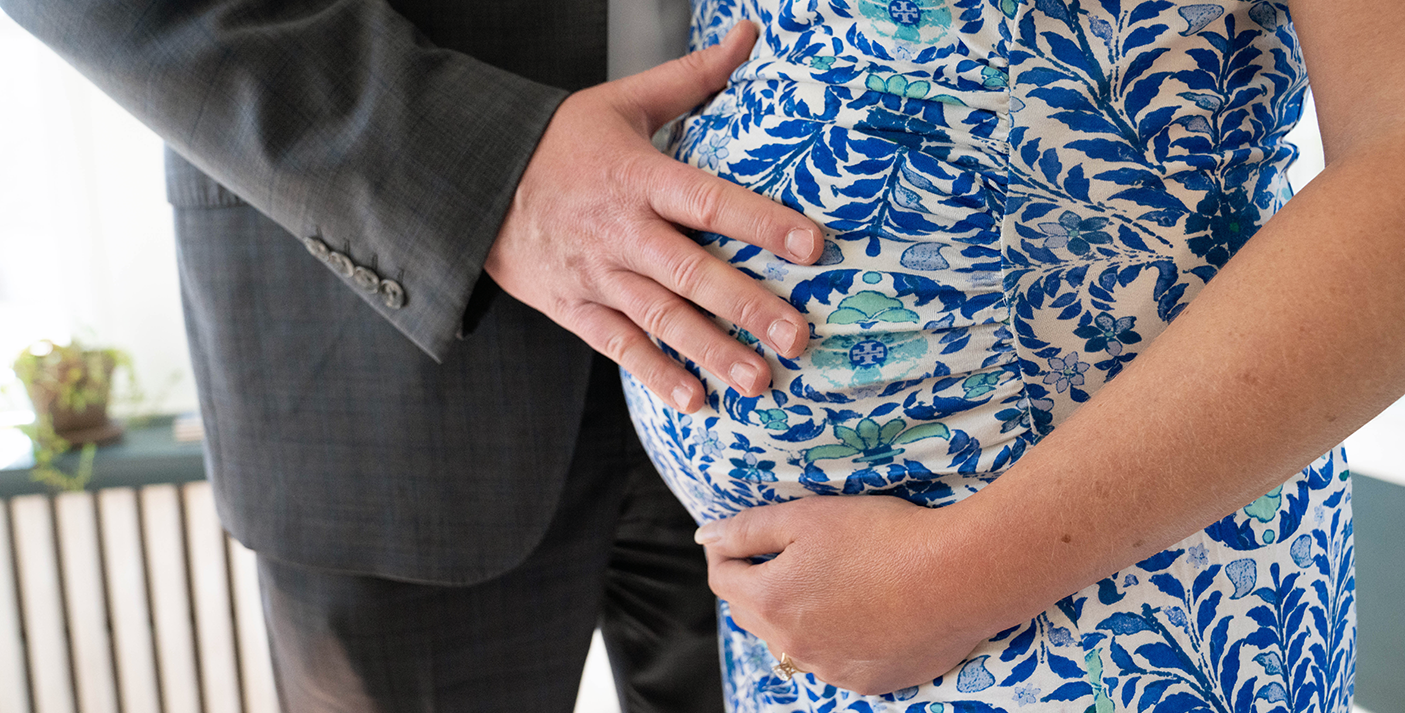 A More Human Approach
When Caitlin started her IVF journey, TD was under an older benefits plan. Shortly after Caitlin decided to change doctors, TD also changed how the bank covered IVF.
Under the new Progyny coverage, employees aren't given a dollar amount, but smart cycles, which bundle individual services, tests and treatments that are more flexible and cost-effective. Caitlin had begun to max out the old benefits, so the change to Progyny was a blessing.
"In addition to an emotionally and physically challenging experience, IVF can also be a large financial burden. Many people take out a second mortgage or various loans to cover services, but Chuck and I weren't interested in doing that to continue paying for treatments, so we planned to do a transfer" she said. "When the change in coverage happened, it gave us the opportunity to discuss additional treatment options with our new doctor and we decided to do some more IVF cycles."
Under Progyny, those covered get three smart cycles, which are broken into quadrants.
"For example, an IVF frozen cycle might be three quarters of a smart cycle, a transfer might be one quarter, and donor eggs would be an entire smart cycle ," Caitlin explained. "So, you can mix and match these three smart cycles to maximize the benefits based on the treatment that works best for you."
For someone with Caitlin's condition, the smart cycles were crucial. The same can be said for the new doctor she chose.
"We drove down to Boston one night to meet with him," she explained. "It was night and day. He and his wife had gone through IVF. He understood the emotional side and customized all of his treatment plans for his patients based on their need. It was just a very, very different level of service."
After switching clinics, Caitlin did three more rounds of IVF, which resulted in another viable embryo. Then COVID hit in early 2020.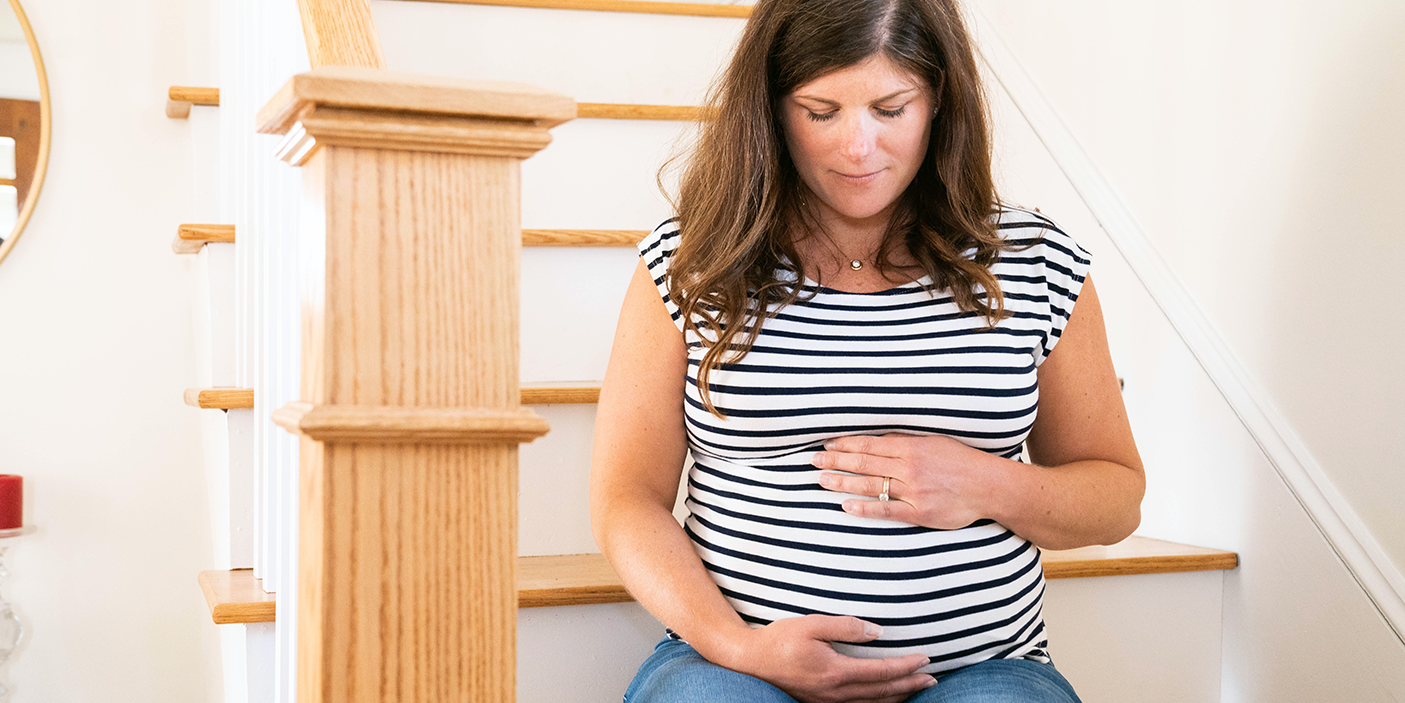 A Pandemic Pregnancy
With COVID, fertility clinics were shut down for months.
"Essentially everything was on hold," Caitlin said. "Once the clinic opened back up and I was slated to begin treatment, we did one more unsuccessful round. Chuck and I spoke with our doctor and we decided we had to move on to the next step. After starting nine rounds of IVF, undergoing five egg retrievals, living life on a shot schedule for three years and driving three hours round-trip to Boston three times a week, my body had enough."
In summer of 2021, it was time for the Day family to try an implant and hope her body was receptive to the embryo.
"I was on a concoction of meds, steroids, vitamins and nutrients," she explained. "Last August, we did one transfer, which was unsuccessful. So that meant we had one embryo left."
After all she had gone through, it was hard not to think that this might not work. So once again, Caitlin took matters into her own hands.
"It's so emotional," she said. "And at times it can feel very overwhelming and isolating. So, I actually leveraged some of the personal growth fund TD Marketing/CAPA offers to take a class that was about holistic nutrient and relaxation techniques. It was specifically designed for people going through fertility so there was also a sharing forum. I doubled down on acupuncture, which also was also covered through our health insurance. And I changed my diet."
Then it was time to try again in October.
"We went in, did the procedure and 10 days later, we found out we were pregnant," she said.
After a successful first 10 weeks of the pregnancy, Caitlin transitioned to her OBGYN and she's due in July.
"Overall, I feel great. I still go to acupuncture. I mean it's changed my life," she said. "We still keep in touch with our IVF doctor. He's actually the one who gave us the gender reveal when we hit a point and were comfortable learning. He called us and told us what we were having … It's a boy!"
Caitlin is beyond thankful for IVF and TD's benefits, especially the change to smart cycles.
"I think about the cost that we would've had to absorb to get where we are today if TD didn't offer fertility benefits and hadn't switched," she said. "Without Progyny, I'm not sure where we'd be because it wouldn't have been financially feasible at all and our conversations and decisions would have been very different."
"We're still very cautiously optimistic," but after hitting some key pregnancy milestones, Caitlin says, "every week, the excitement builds and builds."