Gift-giving during the holidays can come with lots of fuzzy feelings, gratitude for family and friends, and some useful presents you'll use for the rest of the year. But even the best-intentioned gifters might give you something that just isn't a fit for you, or that you can't use. This can create an onslaught of items coming into your home, taking up space, that you don't actually want or need.
Enter regifting, the formerly taboo solution that's been easing the burden of unwanted "stuff" for years. According to one study of 2,000 participants conducted by OnePoll and Mixbook, around half of people have regifted an item. Of those, 33% of people were most likely to regift to friends, and 17% to coworkers. The same poll also shows what makes a really good gift — two-thirds of people think sentiment is the key, while others point to usefulness or a personalized touch. Regifting allows for all of those, in addition to reducing waste, when it's done strategically. Here's how.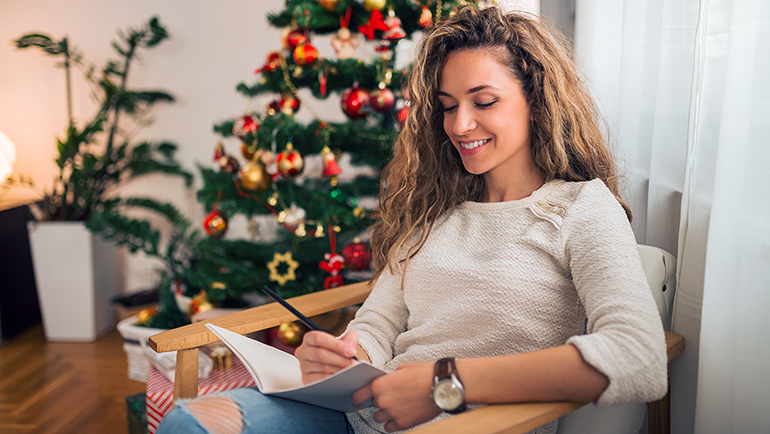 Become an expert gift tracker
The idea that regifting is distasteful or taboo comes from poorly done regifting, in which the giver accidentally finds out you regifted the present, or, most awkward of all, you accidentally give it back to them at a later occasion. Luckily, this is all preventable. When you receive a gift you know you won't use, quickly label it with a post-it noting who gave it to you, to avoid regifting at a party they will be at, or back to the original giver. This also allows you to wait some time to regift without worrying about forgetting, to ensure you can give it to someone who would really love it when the time is right.
Create a future birthday present box
Every parent has realized that it's the day of their child's friend's birthday, and they haven't yet taken them shopping for a gift. If you have a box of items that could work for most children in that age group, made of gifts your child didn't end up needing or wanting in the past, that makes birthday present prep quick and easy. It can help to wait awhile so your kid doesn't pull an awkward comment upon opening like, "My grandma gave me that but I didn't want it."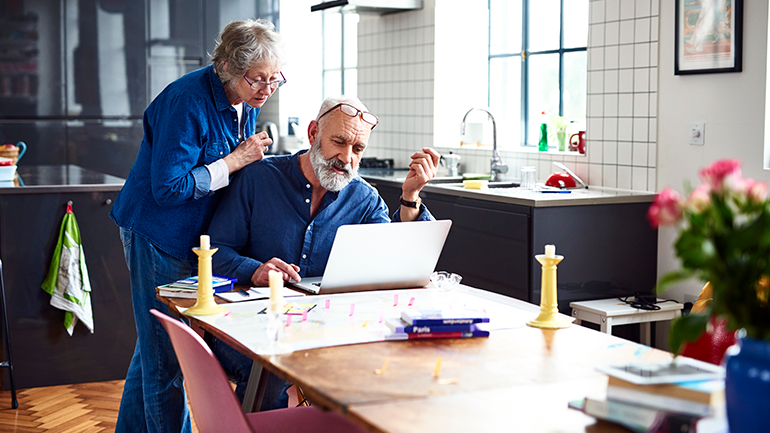 Make use of your local Buy Nothing page to trade up
Most communities now have a "Buy Nothing" Facebook page in which people post free items they no longer need, and others pick them up. This practice, which has decreased waste and increased sustainability practices in some places, is one of the best regifting options around. You can also use Facebook groups to "trade up" to something you could more likely use. For example, say you are gifted a weighted blanket around the holidays, but prefer regular blankets. You can post the item to a group, and request that someone trade you for a regular-style blanket. In this way, you meet someone else's needs and end up with an item you can use.
Personalize your re-gift
If you are having some guilt over simply turning a gift around and giving it to someone else, as if you thought of it and purchased it yourself, you can ease that through some additional effort and personalization. If your favorite aunt gave you a candle in a scent you'd never use, consider making your best friend a self-care basket that is much more personalized and meaningful than just regiving that candle. By adding the candle to the basket, alongside other additional items you intentionally picked, it becomes part of an altogether new present entirely.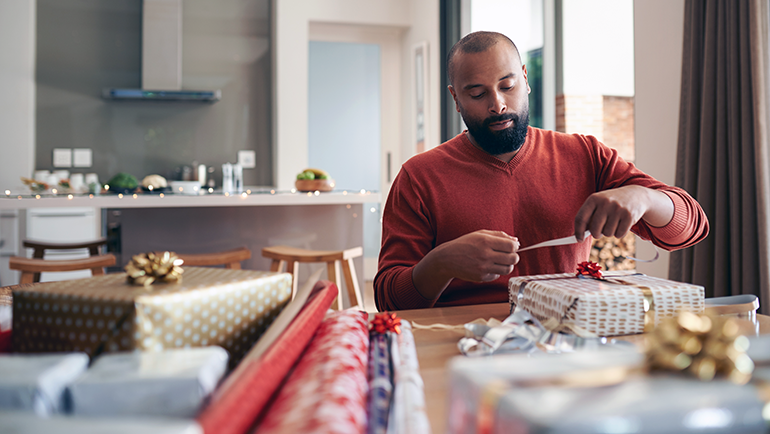 Don't take the tags off, and rewrap
Try not to regift an item that has the tags removed, though in some families and friend circles this wouldn't matter. Keeping the tags on shows that it's a brand-new object, not something that's been used a bit. Also, take time and effort to rewrap it in a meaningful way to the new recipient, adding a card or tag with a note to them. By elevating the presentation from how you received it the first time, you are adding a bit more value and significance to the gift-giving process.
Some people might wonder what to do if your original gifter asks you how you are liking an item. Depending on your relationship with them, it might be most helpful to be honest, saying something like, "While I really loved and appreciated the thought, I haven't really been able to put it to use." For others, who would find that offensive and are more sensitive to using the gifts they've chosen, you might have to say you just haven't put it to use yet. Either way, announcing your regifting is most likely insensitive, even with the best intentions. With these tips, some genuine care, and personalization, regifting items can reduce waste, and ensure that the items in your house are ones you've chosen to keep there on purpose.
For More on Personal Finance Topics
If you have more questions about other personal finance topics that matter to you, visit the Learning Center on TD Bank's website
We hope you found this helpful. This article is based on information available in December 2022 and is subject to change. It is provided as a convenience and for general information purposes only. Our content is not intended to provide legal, tax, investment, or financial advice or to indicate that a particular TD Bank or third-party product or service is available or right for you.
For specific advice about your unique circumstances, consider talking with a qualified professional.
Links to third-party sites do not constitute an endorsement or an approval by TD Bank of any of the products, services or opinions of the corporation or organization or individual. TD Bank bears no responsibility for the accuracy, legality, or content of the external site or for that of subsequent links. Any third-party trademarks or service marks mentioned herein are the property of their respective owners. Contact the external site for answers to questions regarding its content. See our website Terms of Use for more information.
Want to learn more about Money Matters Monday?