At the start of Women's History Month in 2020, women were participating in the job market at a historic rate as females outnumbered males in the U.S. workforce for the first time in a decade.
But a year later, due largely to impacts of the COVID-19 pandemic, women's participation rates have sunk to a 33-year low.
Previous recessions have tended to intensify inequalities, but the magnitude this time has significantly halted progress toward women's empowerment, economic inclusion and poverty reduction.
Prior to the start of the pandemic, women represented 50.4% of the workforce, according to a report from the Department of Labor.
TD Senior Economist James Marple says the sectors where women's employment was particularly strong, included healthcare, education, hospitality, and retail. These industries have been severely hurt by closures aimed at preventing the spread of COVID-19, and an inability for those employed in these sectors to work remotely.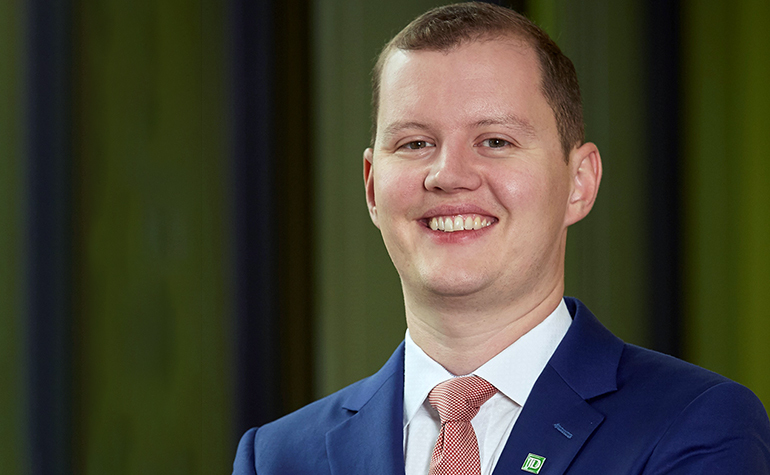 The losses in these sectors are more severe than in past recessions, when men lost jobs at a higher rate.
Usually areas like construction and manufacturing, which typically employ more men than women, are impacted the most by economic slowdowns.
This pandemic has also hurt those who are economically vulnerable at far higher rates, halting progress on poverty reduction. Since the pandemic's onset in the U.S., the population without a high school diploma has lost 9.6% of their jobs, according to the U.S. Bureau of Labor Statistics. Meanwhile, those with a high school diploma have lost 8.1% of their positions. This is in stark contrast to those with a college degree who have only lost 1.9% of their jobs.
Improvements seen on the horizon, but scars may linger too
But other reasons are also behind the massive labor force departures by women.
"The number has dropped sharply as many women, particularly mothers of young children, have been furloughed or laid off," Marple said. "Many others have had to choose between showing up at front-line jobs or caring for their children who, with daycare centers closed and school underway remotely, would otherwise be left without supervision."
That parents, particularly women, have been hurt in this recession, but there was one age group where men outpaced women in job losses -- those over 55 -- according to Marple. Generally, that is past the age when people have children in school.
The impact of the job losses for women, particularly for those under 25-29 could be felt for years to come.
"Those are the key years, to building human capital, building your career," Marple said. "By missing out on even some of those years in the work force, the gender wage gap may widen, and this will have a negative impact on equality."
It will take a combination of factors to begin to increase the employment status for women, including the full reopening of schools and the gradual comeback of industries where women have the most participation.
Marple notes that in services industries that were most impacted, it's still unclear how quickly it will rebound. He noted that areas such as hospitality may take a long time to come back because of factors such as international travel. Even if COVID-19 is contained in the U.S. because it will take longer to be eradicated globally.
"There should be noticeable improvement in the later part of the year for employment, but we probably won't get back to where we were for some time," Marple said. "There will be lingering scars."
Want to learn more about economic outlook?