Since 1958, residents of Waterville, Nova Scotia have visited Canada Post's post office inside the small red brick building at 1127 Maple Street whenever they needed to send a letter or ship a package.
Now, they can also go there to learn how to apply for flexible personal loans, for amounts as low as $1,000, to help them with everyday expenses from unexpected car repairs to home improvement costs or debt consolidation, thanks to a new strategic alliance between Canada Post and TD.
That's because the post office in Waterville – a small village of about 850 residents in Kings County, not far from the shores of the Bay of Fundy – is one of more than 200 Canada Post pilot post offices where customers can go for information about the Canada Post MyMoney Loan.
The new relationship is part of an effort to help expand access to financial services for Canadians, particularly for those in rural, remote and Indigenous communities. The program has already kicked off at a number of locations in Nova Scotia, Winnipeg and select cities in Ontario and will expand to other areas of Canada in 2022.
The personal loans offered by Canada Post and delivered with TD are available in smaller dollar amounts starting at $1,000 – and up to $30,000 – with flexible repayment terms ranging from one to seven years. As always with TD products, customers can expect competitive interest rates.
Improving access to financial services for all Canadians – first stop, Nova Scotia
"Canada Post is proud to partner with TD and work closely with the Canadian Union of Postal Workers (CUPW) and the Canadian Postmasters and Assistants Association (CPAA) to pilot this exciting new loan product," said Doug Ettinger, President and CEO, Canada Post.
"By combining our strength in serving the entire country with the expertise of a long-standing financial services provider, we believe we can improve access for all Canadians, particularly those in rural, remote and Indigenous communities."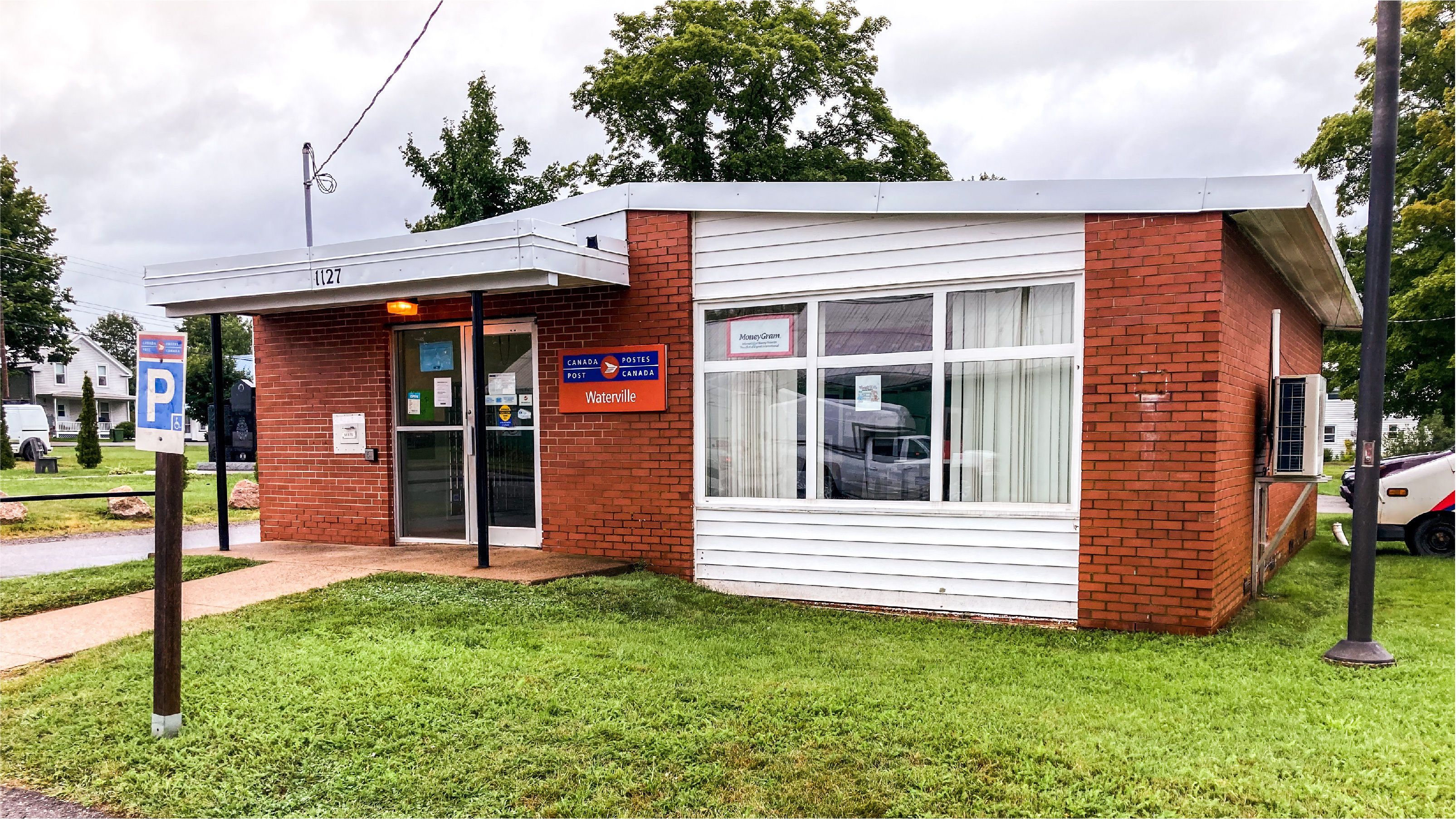 As part of the pilot project, Canada Post employees in select locations throughout Nova Scotia have been trained to direct customers where to apply for this new financial product, through an online application or a toll-free number.
TD will support customers through the application, decisioning and funding process, and customers will have access to customer support including financial literacy resources and online banking, once the loan has been funded.
"We're delighted to partner with Canada Post to provide access and increase economic inclusion across the country," said Andrew Pilkington, EVP Lending Solutions & Specialized Sales Forces, TD.
"We're really proud to serve millions of Canadians through our branch network, digital channels, and telephone banking, and this is an additional way we can provide greater access and more options to meet their needs."
Pilkington said the idea is to help Canadians with personal lending needs, such as emergency home or car repairs, debt consolidation or sudden life events.
Canada Post MyMoney Loan with TD will enable TD to provide smaller dollar loans, extending the Bank's ability to meet the needs of a broad range of customers, including those who are new to Canada, or have not yet established credit.
"One of the reasons we were successful in securing this strategic alliance with Canada Post was because of the strength of our brand, and the trust Canadians have in us, demonstrated every day by the exceptional colleagues who work in our branch network, digital channels, and telephone banking," Pilkington said.
How the personal loan process works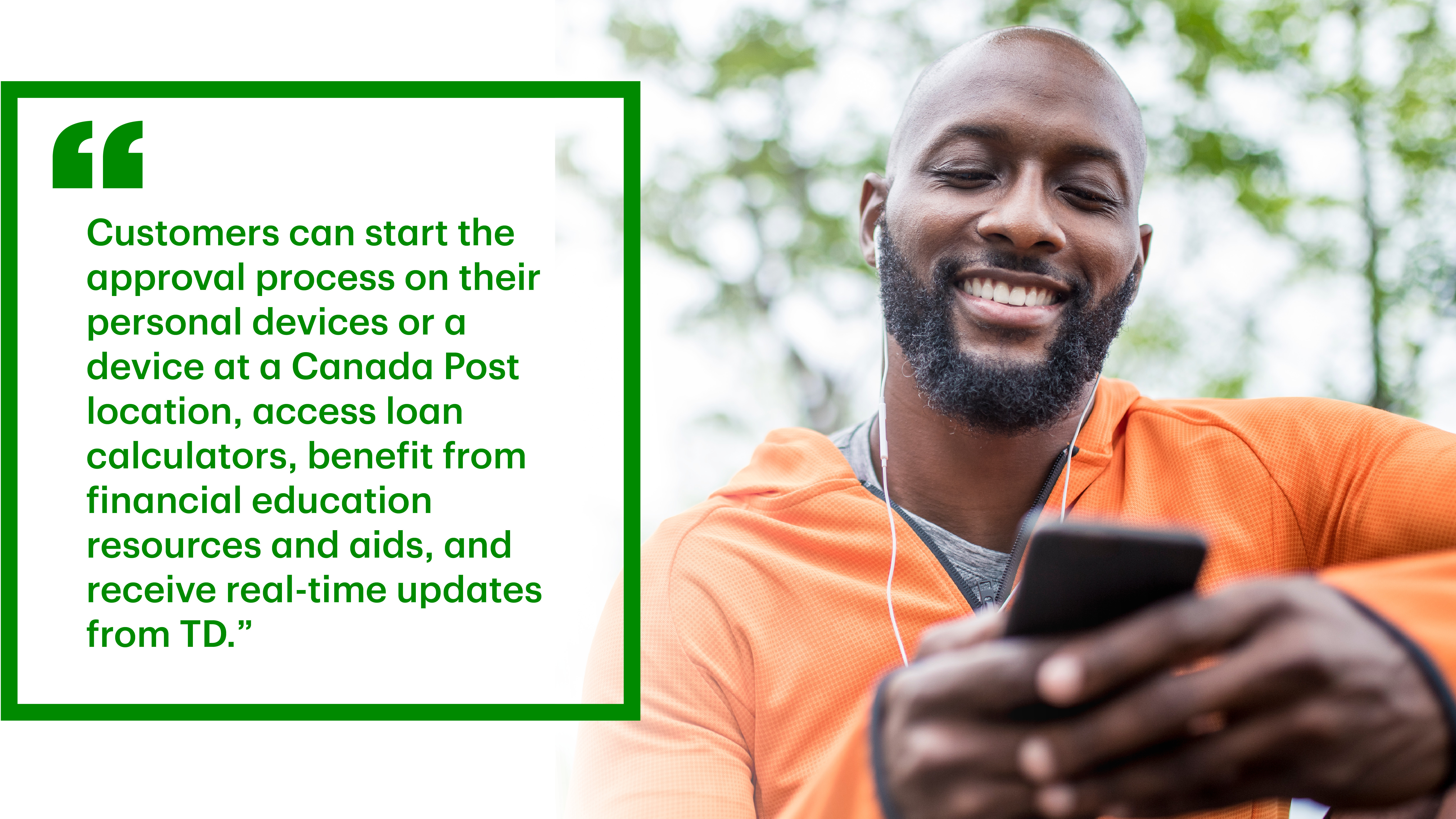 Canada Post employees can answer questions about how to apply for this new financial product. To apply for these loans, customers will be directed to an online application or a toll-free number.
As part of the digital-first experience, customers can start the application process on their personal devices, access a loan calculator to determine what solution meets their needs, and receive updates from TD throughout the process from application to receiving funds in their account.
Canada Post may verify the customer's identity, as it already does when commercial customers (such as government agencies or banks) require an in-person proof of identity to complete a transaction.
Every year, post office employees handle more than five million financial service transactions for customers, helping them to send and manage their money. These services include domestic and international remittances through MoneyGram, sending money through Money Orders and the sale of payment options such as prepaid reloadable cards, gift cards, eVouchers and remittance payments.