As the kids gear up for another academic year, your wallet can quickly feel the sting from mounting back-to-school expenses. Between updating school supplies and upgrading backpacks to replenishing wardrobes or school uniforms and signing up for extracurriculars, this is a season that can easily challenge your monthly budget.
But with a little creativity and flexibility, back to school shopping doesn't have to tank your finances. Here are five ideas to help you stay on top of your spending during this eventful season.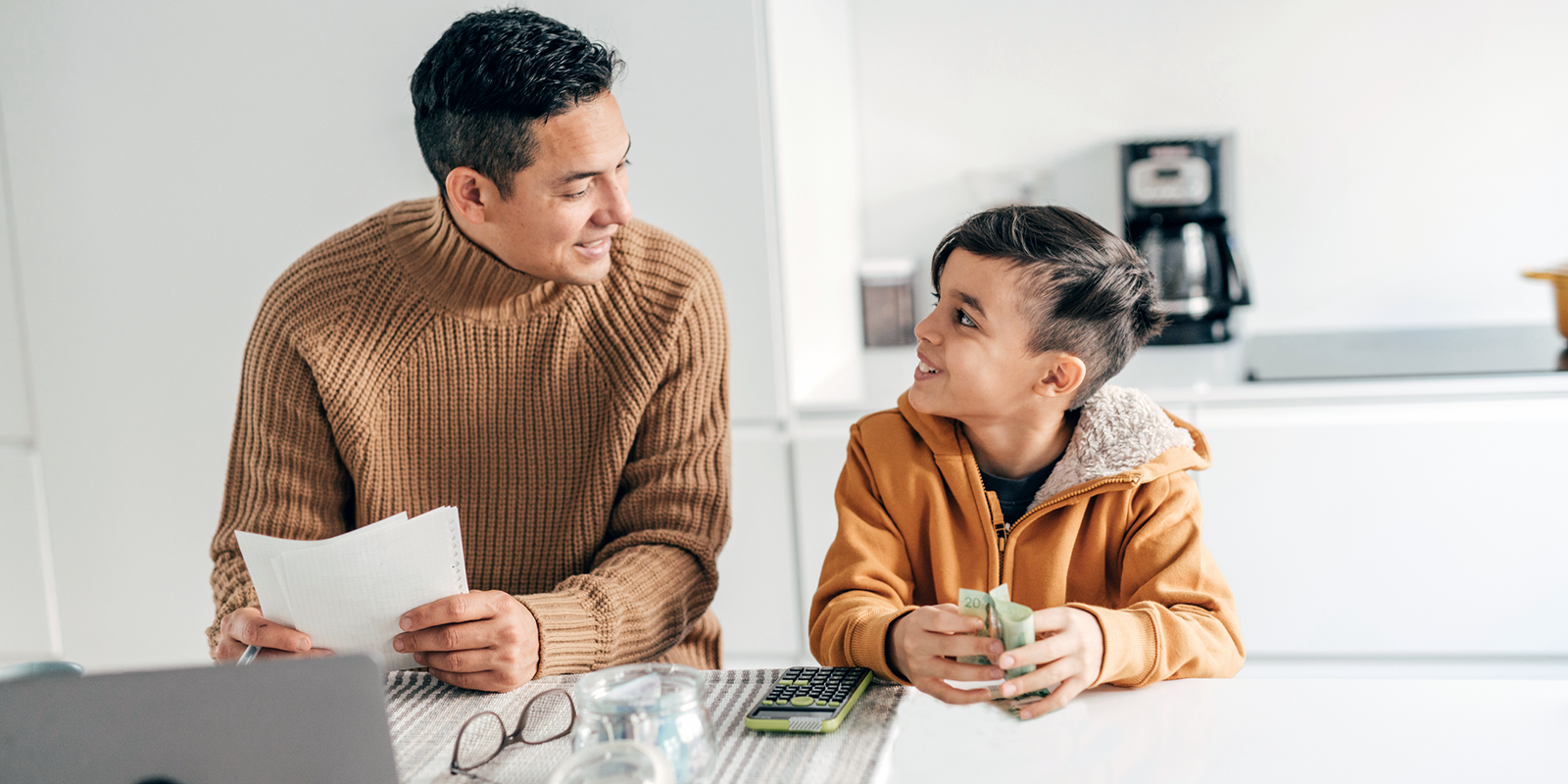 Create a Spending Plan and Budget Before Buying Anything
Without a carefully thought-out plan, it's easy to succumb to impulse buying or get carried away over expensive items as the first day of school draws near. Before venturing out to any shop or logging onto any website, first set your budget. Ideally your budget is part of an annual budget, but if you haven't pulled together a financial plan yet, that's OK. Now is a great time to start. Figure out how much you can reasonably spend this back-to-school season and then commit to sticking with it.
Alongside your budget, create an itemized list of everything you need and organize the items by category. For example, one category could be textbooks and electronic gear, another could be paper products and supplies, and another could be clothing and accessories. From your overall budget, allocate how much you can spend on each category. When you begin shopping, begin with the items that are likely to be more expensive or priced less flexibly. That way, if you need to shift your category spending around you can do so without going over your overall budget.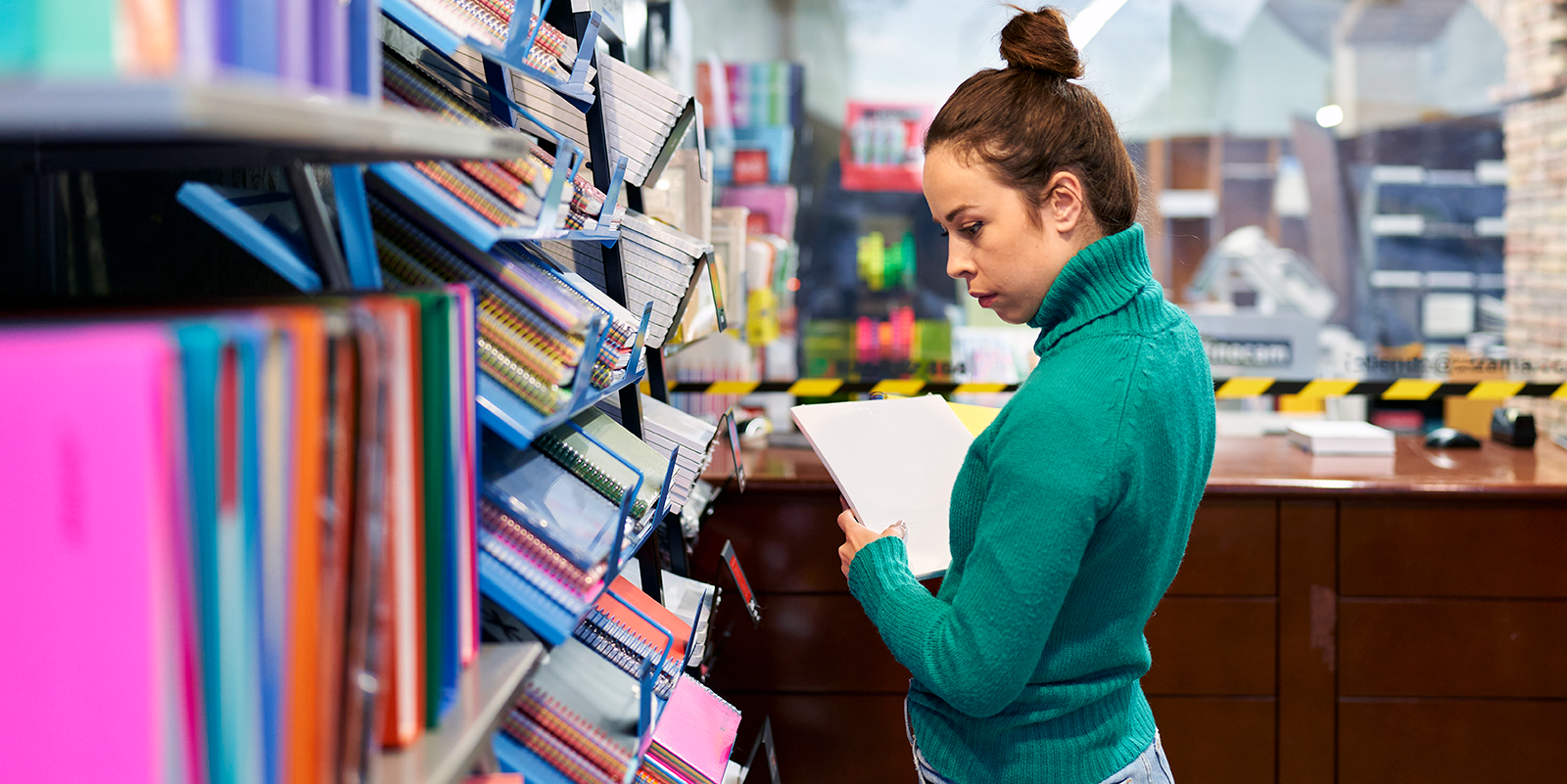 Compare Sales and Prices
Many of the major retailers will hold back to school sales in the weeks leading up to the start of school, so plan ahead and take note. Also, most of the big box stores will match competitors' prices. Each store's policy is slightly different, so be sure to check out the details first, but often if you can find an item at a lower price point at one store, another store will honor that same price. This is especially handy if you are buying most of your items from one retailer but discover a different retailer lists an item cheaper on their website.
Performing a quick online price search can also do wonders for your bank account. Before purchasing anything, compare the price points of all the larger items on your list. While many stores will match competitors' prices, they might limit the number of items they match or have other stipulations. To find the lowest price, use one of the many online tools to quickly view aggregate prices.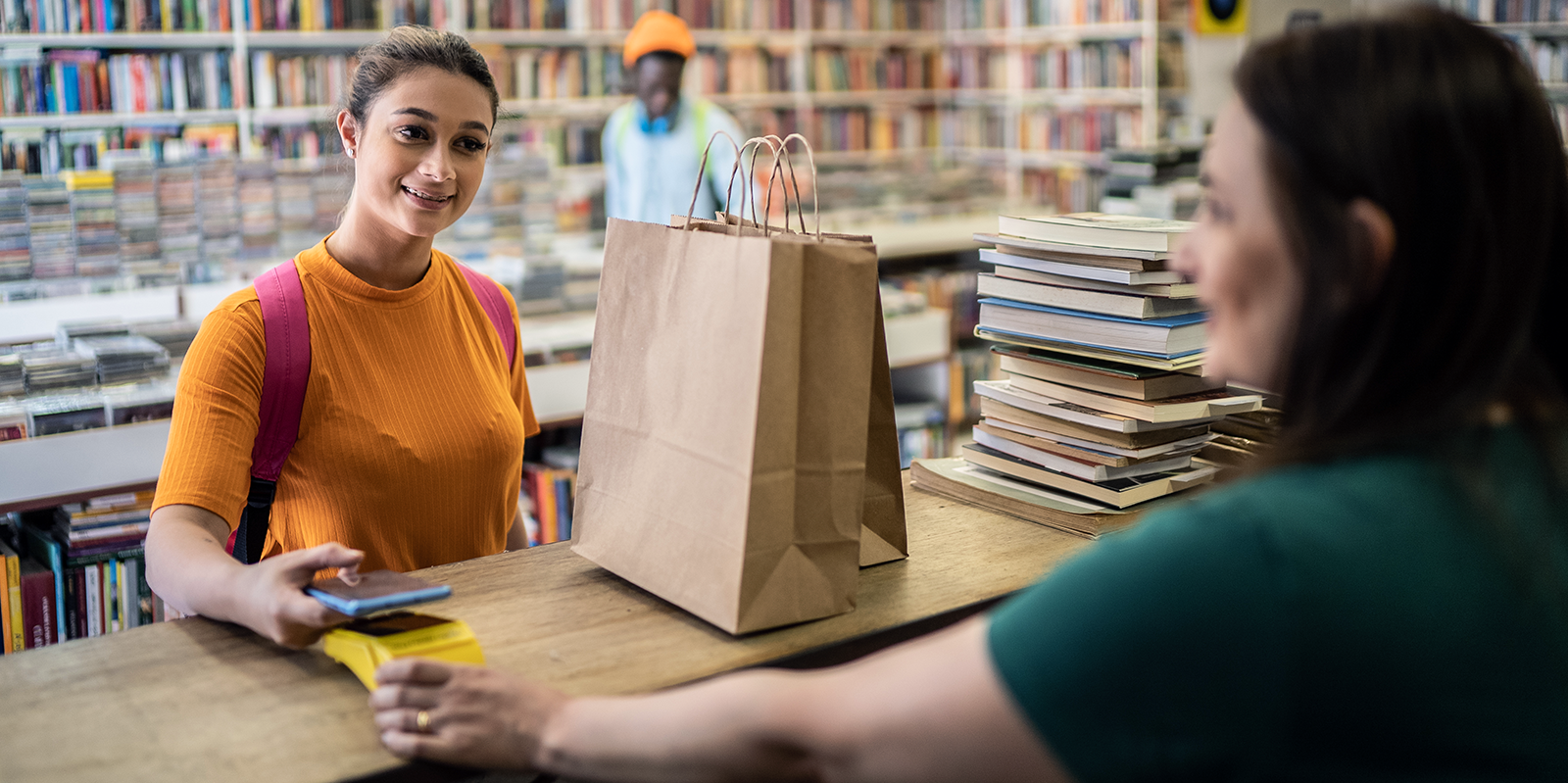 Shop at Thrift Stores and Buy Refurbished Electronics
You might be surprised by how many quality products are available as second-hand purchases. Many manufacturers as well as reputable third-party sellers offer certified refurbished electronics. Given how quickly new electronics are released, these refurbished models are sometimes not even a year old. Do a thorough check when you receive the product, but typically this is a great way to save on a new(ish) electronic.
Additionally, thrift stores can be a great resource for other supplies, such as gently used backpacks, clothes, shoes, uniforms and even items like calculators. Certain thrift stores even hold sales specifically for back-to-school shoppers.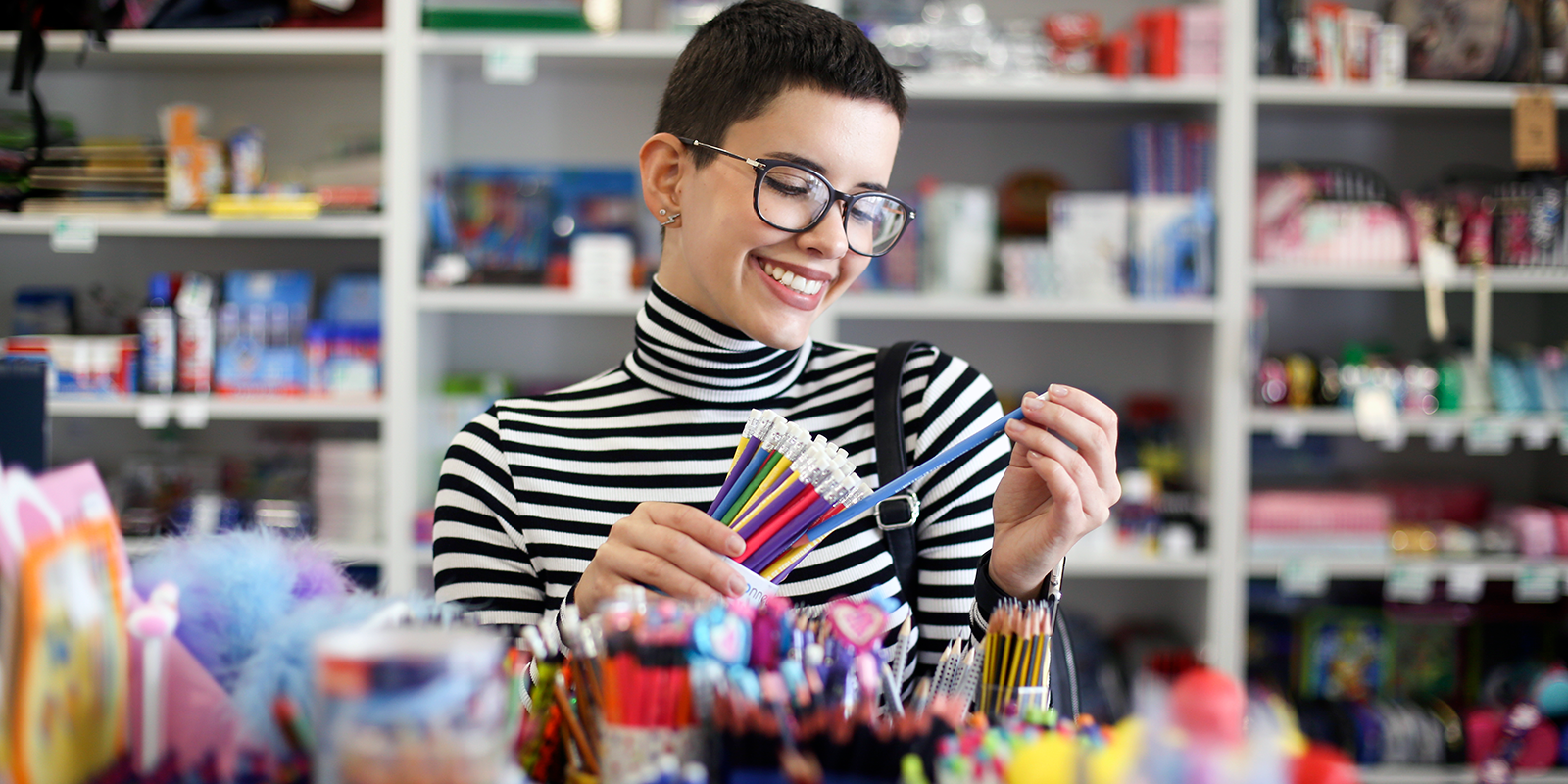 Buy Bulk and Split Purchases
Buying smaller items in bulk can save significant amounts of money, though you might not want to fill your spare closet with pencil lead. Instead, check with other families in your school community to see if you can pool your money and buy certain supplies in bulk. This can mean spending very little on things like notebooks and erasers, freeing up the rest of your budget for the pricier items.
Delay Shopping When Possible
While you might be anxious to complete your shopping all at once, students won't need every single supply on their list on the first day. Check with the teachers or school to find out which items won't be required until later in the year and then save money now by waiting to make your purchase.
Stores will need to move their inventory to make way for the holiday season, so most back to school supplies will go on sale following the start of the school year. Check the store or its website frequently to be sure you don't miss this window. Additionally, fashion retailers often debut their fall lineup as early as July, which means they put those items on sale right around the time the weather begins to cool down and your student will want to wear their new wardrobe.
With a little extra planning and imagination, you can avoid going into debt for back-to-school shopping and instead actually save a few bucks this season.
For more information on personal finance topics
If you have more questions about other personal finance topics that matter to you, visit the Learning Center on TD Bank's website.
We hope you found this helpful. This article is based on information available in August 2022 and is subject to change. It is provided as a convenience and for general information purposes only. Our content is not intended to provide legal, tax, investment, or financial advice or to indicate that a particular TD Bank or third-party product or service is available or right for you. For specific advice about your unique circumstances, consider talking with a qualified professional.
Links to third-party sites do not constitute an endorsement or an approval by TD Bank of any of the products, services or opinions of the corporation or organization or individual. TD Bank bears no responsibility for the accuracy, legality, or content of the external site or for that of subsequent links. Contact the external site for answers to questions regarding its content. See our website Terms of Use for more information.
Want to learn more about Money Matters Monday?