Transitioning to a new career is exciting and can be a great way to enhance your quality of life. Given the past two years, many people are looking to make the leap. But a career change can significantly impact income and savings. Looking at finances ahead of a change can help make your transition smoother.
Here are five tips from Alyson Klug, Head of National Sales at TD Wealth, to keep your finances in line so you can focus on your new profession.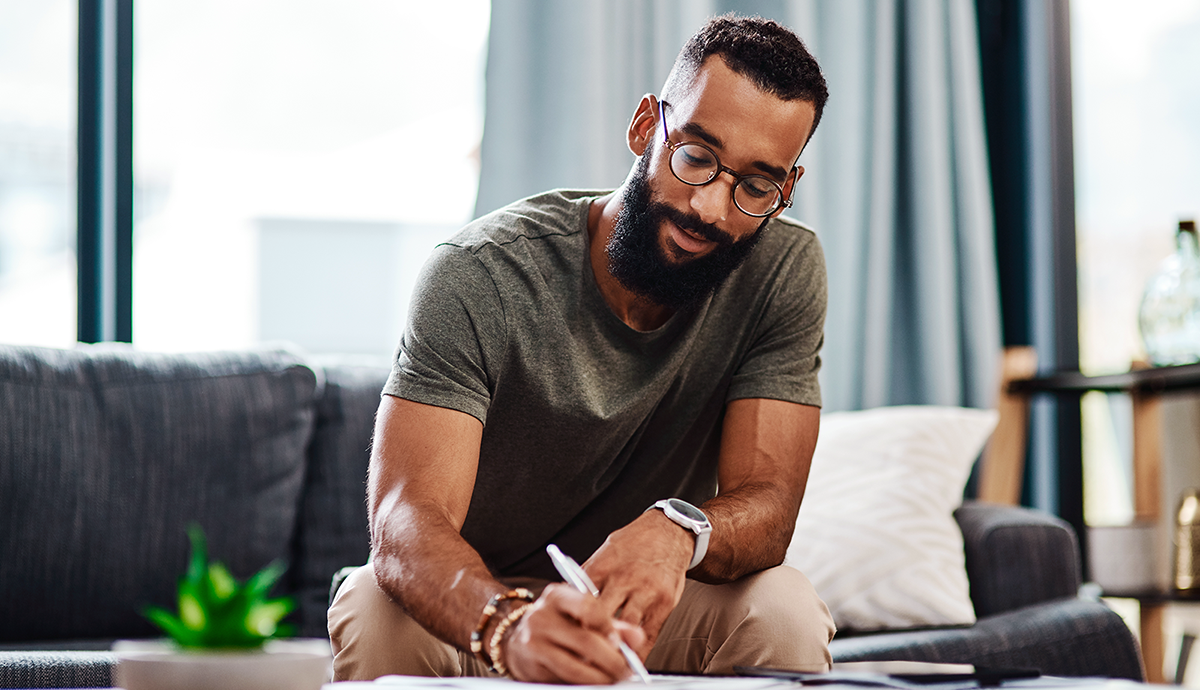 Make a budget
A monthly budget is essential to keep finances in check. When determining what costs to include, don't just look ahead. Review the last five years to get a good sense of how much you spend each month. Break down expenses between needs and wants. Food, rent and clothing are essential. Cable TV and a gym membership are optional. Vacations can be planned once you are settled in your new profession and your financial picture becomes clearer.
Pay attention to one-off expenses so nothing gets overlooked. For example, take into consideration expenses for a down payment on a new car lease or for an air conditioner that will need to be replaced.
Consider new expenses that might your new career will require such as a wardrobe change, additional childcare or extra commuting costs, and add them to the budget.
To estimate your potential new salary, use sites like the U.S. Bureau of Labor Statistics (BLS) or connect with people in the new industry to get a sense of their salary range.
Create an emergency fund
A typical emergency fund might have three to six months of expenses. But for people in specialized, niche positions who may have a harder time finding that perfect job fit, consider setting aside up to two years of expenses. The more money you can put away for unexpected costs or down time between careers, the better.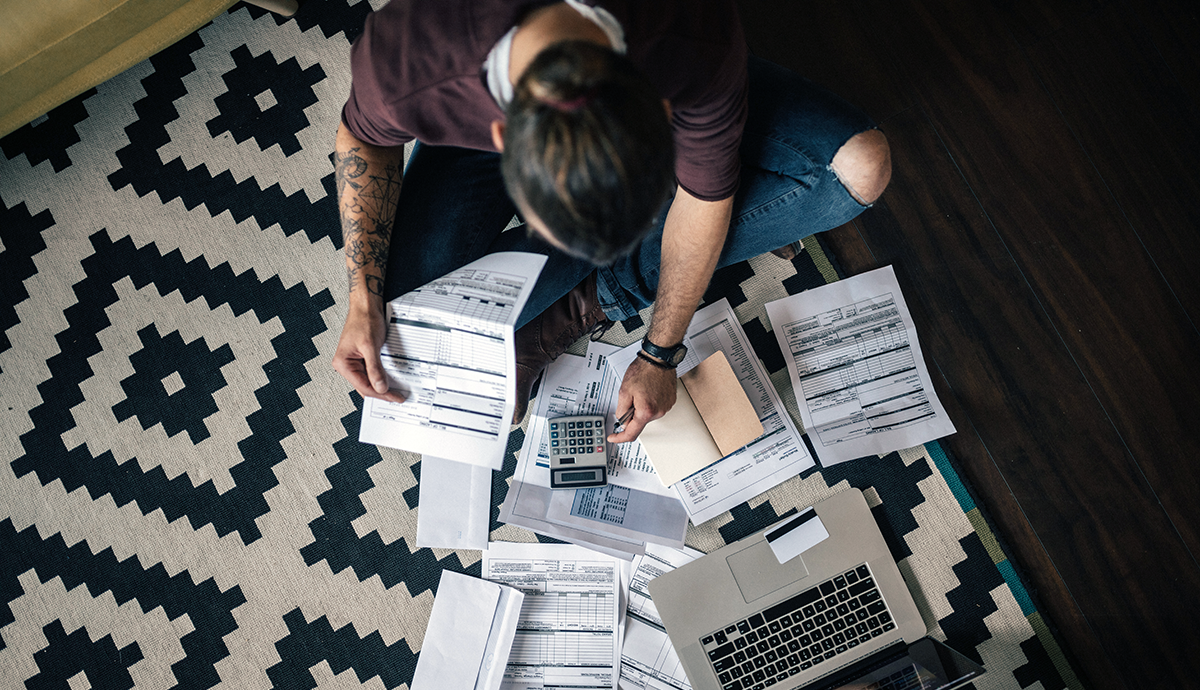 Pay attention to debt
Sites like www.annualcreditreport.com can help you review your credit score and overall credit history to see what months were more expensive than others. Pay down credit cards as much as you can so monthly expenses are as low as possible. Review home equity lines of credit and student loan debt. Changes in income can impact how much student loan debt is tax deductible.
Take advantage of your current benefits
Don't leave money on the table. Schedule that dental cleaning or visit to the eye doctor to get new glasses when they are covered. Use up any money set aside in a flexible spending account. If you have a few months before making a move, look into employee tuition reimbursement programs. If you are eligible, take classes that could be beneficial in your new career. Learn what you need to do to roll over a 401k or other employer-based retirement account. If your new job doesn't offer a retirement account, consider opening an IRA. Make sure the beneficiaries on the account are up to date.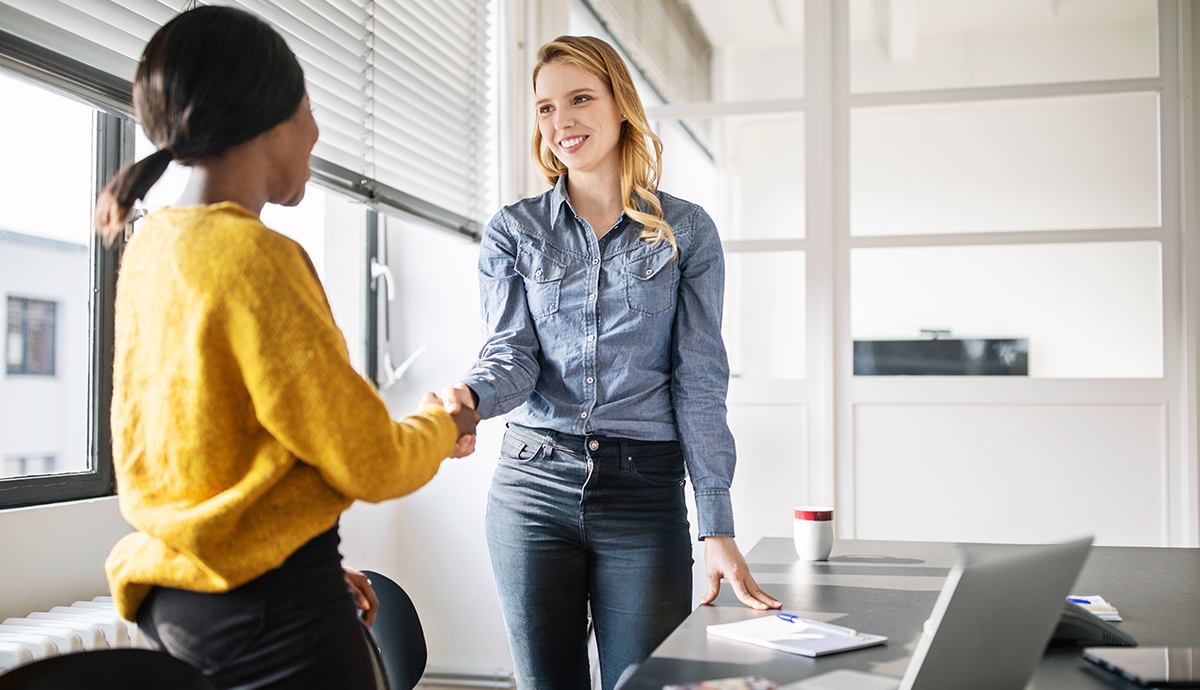 Plan your departure
Strategically plan the best time to resign. Pay attention to when bonuses are paid out or when stock options vest. Take advantage of paid time off before it's unavailable or make sure you get paid for accrued time you haven't used.
Also, when planning your last day of employment, be considerate of your employer. A bad day or month may push you to leave sooner than you should. If you can, continue to expand your social network instead of burning a bridge. Those connections may create future relationships that could benefit you in your new career.
For More on Personal Finance Topics
If you have more questions about other personal finance topics that matter to you, visit the Learning Center on TD Bank's website.
We hope you found this helpful. This article is based on information available in August 2022 and is subject to change. It is provided as a convenience and for general information purposes only. Our content is not intended to provide legal, tax, investment or financial advice or to indicate that a particular TD Bank or third-party product or service is available or right for you. For specific advice about your unique circumstances, consider talking with a qualified professional. Links to third-party sites do not constitute an endorsement or an approval by TD Bank of any of the products, services or opinions of the corporation or organization or individual. TD Bank bears no responsibility for the accuracy, legality, or content of the external site or for that of subsequent links. Contact the external site for answers to questions regarding its content. See our website Terms of Use for more information.
Want to learn more about Money Matters Monday?