Summer is almost here. If you're daydreaming of secluded beach retreats or bustling city breaks, you'd better get a move on. If you held off booking your summer vacation until the last minute, you could find the cost quickly stacks up.
Travel isn't cheap anyway. Add that to the fact that you're late to the planning party, and your break could cost a pretty penny. But you can still save money with the five tips below: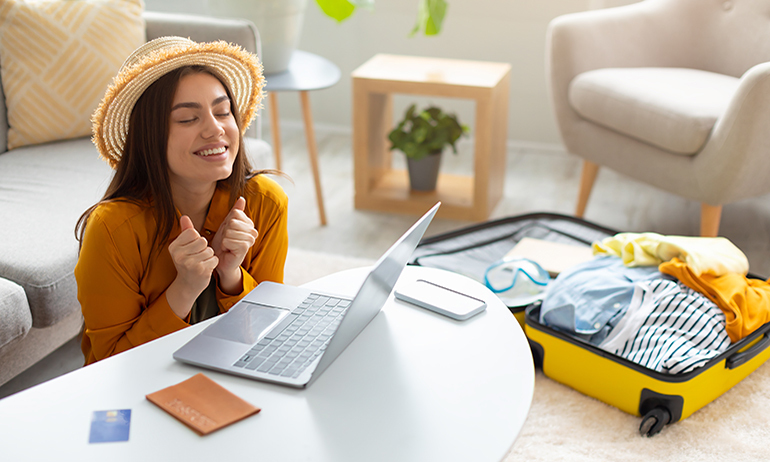 Buy your flights during the prime booking window
You might think that the sooner you book your flights, the cheaper they will be.
Think again. Airfare fluctuates throughout the year and you may pay more if you look too soon. In this case, the early bird doesn't catch the worm. Snapping up tickets more than 200 days before your trip means you will pay around $50 more than the lowest airfare.
Wait for the opportune moment to plan your trip. If you want to get the lowest airfare, book your flights between 21 and 115 days in advance. Investopedia reports that plane tickets are within 5% of the lowest price during this specific period. So, planning your summer vacation with less than a month to spare, might pay off after all.
Be flexible about the dates that you travel
Beggars can't be choosers. If you've left your summer vacation planning late, you might not get your pick of the perfect dates. Being flexible in when you want to travel — and where you want to travel from — may save you some money. For instance, choosing to fly midweek rather than at the weekend could mean that you get cheaper overall airfare.
Additionally, you don't have to waste time searching for your flights. Setting up price alerts for your chosen destination is quick and simple. Once you've done that, you will automatically get emails letting you know when the cost of your flight route drops.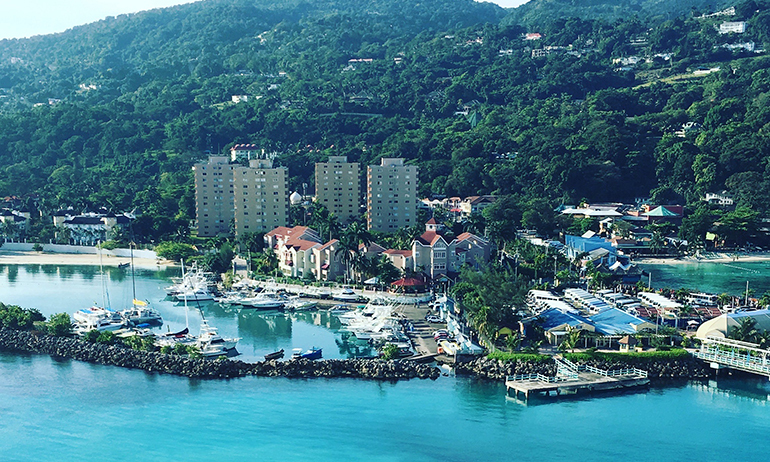 Look into joining loyalty programs
Want to be treated like a VIP? You may be able to save some cash on your flights and accommodation by joining a loyalty scheme. Check hotel and airline websites to see whether there is a program or even a newsletter. By signing up, you might get an initial discount on your bookings. You can't expect to make major savings using this approach, but every reduction helps. Cutting your costs by 10-15% will make a real difference.
While newsletters can clog up your inbox with spam, don't click that 'delete' button just yet. Instead, keep an eye on the promotional emails you get in the lead-up to your summer vacation. You might find that there's a last-minute deal you can snap up before you jet off.
Be savvy when booking and avoid scams
As the time-old saying goes, if something seems too good to be true, it probably is.
When you're in a hurry to book a last-minute summer vacation, you're more likely to fall for scams. You're not alone. 23% of consumers report being misled by third-party travel resellers, according to a report from the American Hotel and Lodging Association. Whether it's fraudulent transactions or misleading descriptions, the internet can be a real minefield.
Before you book your getaway, put on your detective's hat, and do some research. When you're selecting a package offer, investigate what it includes. Does the cost cover airport transfers? Is it full or half-board? Do you have to pay extra to use the pool and facilities? The more you know ahead of time, the more likely you are to make a money-savvy choice.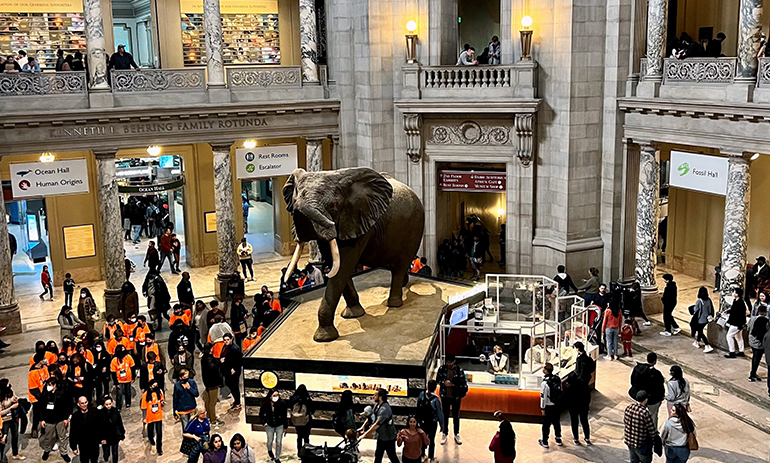 Plan ahead and visit free attractions
It's not just the travel and accommodation that take their toll on your budget. When you've reached your destination, there are countless ways to waste your money. From expensive dinner shows to family attractions, you could find yourself emptying your bank account in no time. Luckily, there's an effective way to save money while still enjoying your break.
Researching and visiting free attractions helps to keep costs low. Believe it or not, some of the world's best landmarks cost zero to visit. For example, the Smithsonian museums in Washington DC, the British Museum in London, the Camel Museum in Dubai, and the National Library in Madrid all offer free entry.
For More on Personal Finance Topics
If you have more questions about other personal finance topics that matter to you, visit the Learning Center on TD Bank's website.
We hope you found this helpful. This article is based on information available in June 2022 and is subject to change. It is for general information purposes only. Our content is not intended to provide legal, tax, investment, or financial advice or to indicate that a particular TD Bank product or service is available or right for you. For specific advice about your unique circumstances, consider talking with a qualified professional.
Want to learn more about Money Matters Monday?