College is supposed to be a time for learning new things, having new experiences and making new friends. If you are continually stressed over your finances, however, it could distract you from your studies and cause your grades to fall.
The following tips can help you manage your money as a student. The savings can add up over time to help you reach your budgeting goals.
Look for Student Discounts When Shopping
Your student ID could save you a lot of money when shopping. A few places that may offer student discounts include:
Movie theaters
Restaurants
Retail establishments
Public transits
Car insurance companies
Cell phone service providers
Businesses don't always advertise that they offer student discounts, so don't be afraid to ask if you aren't sure. Also, don't forget to check for student discounts when ordering online. You can usually verify that you are a student by entering your student email address when you complete your order.
Other merchants like Apple, have student-focused websites with discounts already built-in.
Use a Budgeting App and Pen and Paper to Track Spending
Using one of several free smartphone budgeting apps is a great way to track your income, spending and budgeting goals. These apps allow you to get a quick overview of your financial health in just a few seconds. Some give you the option to connect your financial accounts to provide you with instant information on how much money you have and to review upcoming bills and their due dates. But do remember to always be sure to protect you online bank account credentials and choose reputable app providers before granting them access.
Tracking your spending is a great way to identify purchases you can eliminate. To do this, simply write down everything you buy in a notebook for a full month—nothing is too small to include. At the end of the month, add up all your purchases to see how much you spent. The result can be surprising. Then go through your list to see if you can identify anything that can be eliminated.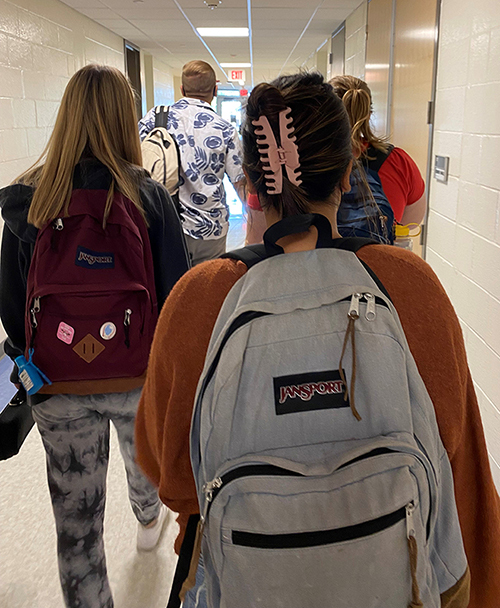 Only Buy Things That Are on Sale
Stores frequently have sales to clear out old inventory and make room for new items. You may be able to save big on clothing, electronics, school supplies, and other items by waiting until they are on sale to buy them. If you aren't sure when a store in your community is having its next sale, just call and ask.
Take Advantage of Free Events
Many schools offer free events throughout the year for their students. These are great alternatives to paid entertainment. Free events your school may offer include:
Sporting events
Traveling museums
Art exhibitions
Concerts
Guest lecturers
Author meet and greets
Film festivals
Craft workshops
You can often find information on upcoming entertainment by searching for "events" on your school's website.
Cut Food Costs
It can be tempting to go out to eat off campus when your meals are always at the same cafeteria or even when you have access to kitchen facilities. But eating out can often add up quickly. Here are some ways you can satisfy your need to eat a good meal without breaking your budget:
On-campus social events to job fairs often have catered food available to attendees
Go to happy hours at local bars and restaurants which often feature free food or discounts for tasty appetizers
Supermarkets frequently have opportunities for shoppers to taste samples during the weekends. Also check the specials for the day and week at food stores to get the best prices.
Make Use of Campus Amenities
Many schools offer a variety of free services that you can take advantage of. Your school may offer:
Public transportation
Health facilities
Gyms
Counseling services
Information technology support
Career centers
Large schools may offer more campus amenities than many students are aware of. Your student advisor can provide you with a list of services if you aren't sure what's available.
Buy Used Textbooks (When You Can)
Textbooks are a major expense for many students, and it's not uncommon for new textbooks to cost $200 to $400 each. You can save big on textbooks when you have the option to purchase them used instead of new. The savings can be substantial. It's a good idea to compare the prices of used textbooks from your school's bookstore with online vendors to find the best deal.
For More on Personal Finance Topics
If you have more questions about budgeting and other personal finance topics that matter to you, visit the Learning Center on TD Bank's website.
We hope you found this helpful. Our content is not intended to provide legal, investment or financial advice or to indicate that a particular TD Bank product or service is available or right for you. For specific advice about your unique circumstances, consider talking with a qualified professional.
Want to learn more about Money Matters Monday?