A year after the pandemic prompted many Americans to stay home and celebrate a virtual Thanksgiving via computer, family and friends may be eager to gather in person for holiday turkey, pies and gratitude this season.
Expenses can add up quickly when you're cooking for a crowd or flying cross country, but some thoughtful decision-making can help you avoid paying a high price for the togetherness.
Here are nine tips for saving on Thanksgiving, whether you're hosting, traveling long distances or attending a local celebration.
Shop Around. If dinner's at your house this year, plan your menu, from the stuffing to the sweet potato pie to the hanging-out-later snacks, then make a shopping list and start comparing prices. Look at grocery stores, bulk shopping clubs, big-box retailers and e-commerce sites for who has the best deals.
Online shopping circulars and coupons make it easy to find deals from home rather than running from store to store. Look early for sales on items that you can purchase in advance, like canned goods, flour and other baking ingredients, beverages and paper plates. Remember to take a look at store brands for possible savings.
Be on the lookout as well for shopping, discount and cash-back apps that may offer holiday deals or simply help you trim your grocery bill.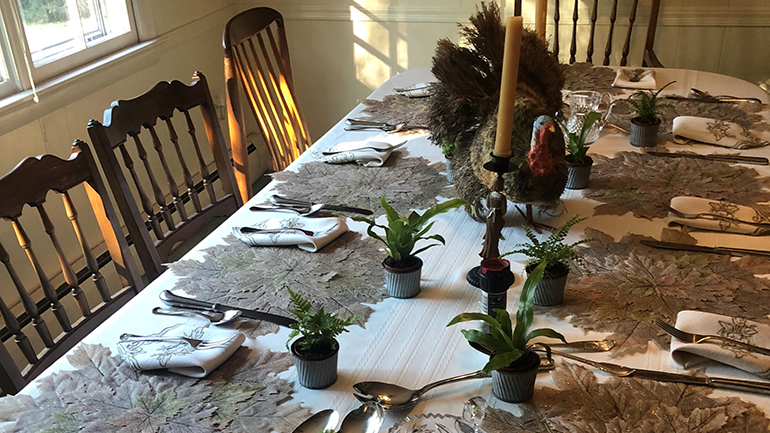 Set Limits. Visions of loved ones gathered around a warm, Norman Rockwell-worthy holiday table can be so enticing that a shopper might get carried away when loading up the shopping cart. The idea of Thanksgiving abundance is certainly appealing, and leftovers may be as much a part of your holiday tradition as pumpkin pie and football.
That doesn't mean, however, that you need an overabundance. Figure how much food and drink you need to feed your guests and, when navigating the shopping aisles, reconsider the impulse to pile on extras that will bring on sticker shock at checkout.
Share the Burden. Guests often ask what they can bring. Resist the urge to say "just bring yourself" and let them contribute to the feast. You'll make hosting a bit easier on yourself and save at the cash register -- and maybe enjoy some unexpected variety -- if you let your aunt bring her famous pecan pie and your best friend prepare that delicious cranberry salad.
Chances are they'll be happy to share their holiday favorites and old family recipes with your other guests.
Try a New Menu. If you and your crowd are open to new experiences and willing to veer from tradition, you might consider an alternative, lower cost menu. You may be able to save while trying new holiday tastes with a hearty vegetarian meal, or by substituting another main entree for the turkey.
Keep It Simple. Even if you don't ask others to bake or cook, you can whip up a fine meal with simple, relatively inexpensive dishes. There's no need to splurge on exotic or upscale groceries.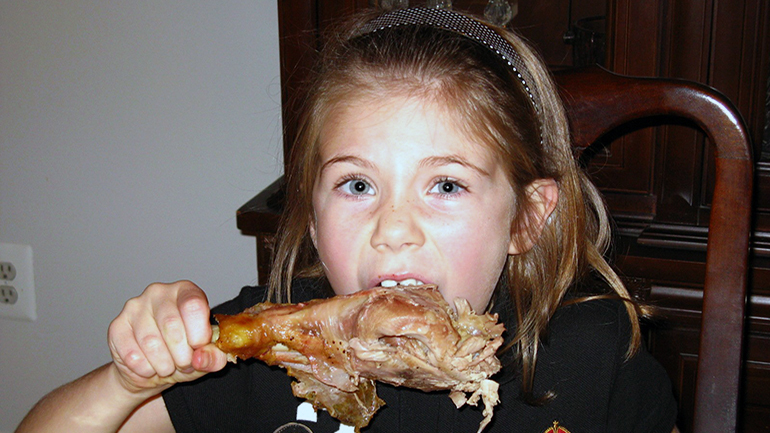 A frozen turkey, well-seasoned and properly roasted, surrounded by colorful side dishes, is likely to delight your guests at least as well as more expensive offerings. In fact, someone may be disappointed if you skip a favorite recipe in favor of something prepared by a high-end grocer, so enjoy the savings along with Grandma's squash casserole.
Keep It Simple II. If you're celebrating as a guest, don't feel you must bring an expensive gift to your hosts or order a giant centerpiece. You can show your appreciation with a handmade gift, homemade cookies, or a good but reasonably priced cheese. A fun board game that everyone can play after the meal is another option. Or you might help your host by offering to bring a salad, dessert or side dish.
Try a New Tradition. Consider an alternative celebration this year that can bring new meaning to the holiday while being friendly to your budget. Instead of hosting a traditional meal or booking a flight, you might get together with family and friends -- or go on your own -- to volunteer at a soup kitchen or help another worthy organization.
You might organize a fun run, hike or bird-watching expedition and enjoy a more casual, and less expensive gathering afterwards.
Book Thoughtfully. There are a number of ways to trim your travel spending if you're flying for the holiday. In addition to shopping on travel and airline sites for the best deals and setting an alert with a fare-watching site, you can save money by carefully choosing the times you book your flight.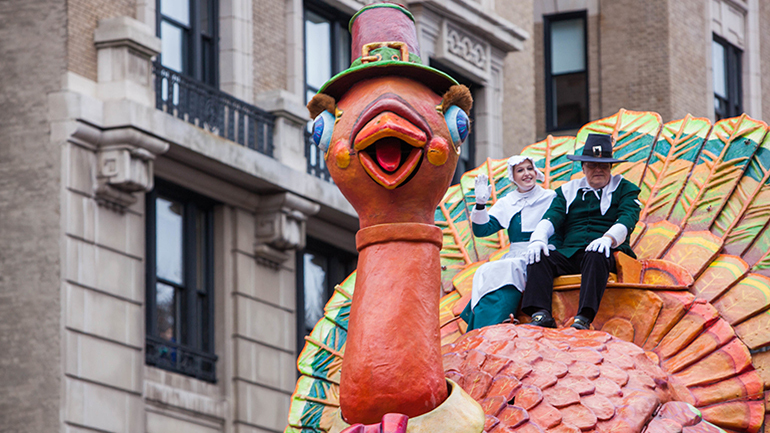 Travel experts note that flying the day before Thanksgiving and the Sunday after will typically cost you the most (and put you in contact with the biggest crowds, which is worth bearing in mind during a pandemic). Traveling on the holiday itself should bring the lowest fares, although you may not want to risk a flight delay that will leave you sitting in the airport while your loved ones gather for the holiday.
Airlines may also offer significant discount fares on certain flights, but check for limitations, such as non-refundable status, that likely come with the better prices.
Share the Driving. If you're driving several hours for the holiday, see if a friend or family member is headed in the same direction. Sharing the driving burden and having good company along can make the trip easier, and sharing the cost when you fill up at the gas tank will save you some cash.
However, you observe Thanksgiving, these are just a few of way to keep more money in your pocket while enjoying the holiday. Happy Thanksgiving!
We hope you found this helpful. Our content is not intended to provide legal, investment or financial advice or to indicate that a particular TD Bank product or service is available or right for you. For specific advice about your unique circumstances, consider talking with a qualified professional.
Want to learn more about Money Matters Monday?