Hispanic Heritage Month is celebrated from September 15 to October 15. It is a time to focus on sharing stories and providing opportunities to increase understanding and acceptance of the Hispanic community as TD Bank honors their vital contributions.
Yajaira Gonzalez believed she had finally hit a milestone for her restaurant, Pop and Pour, at the start of 2020. The wine bar and restaurant located in the Washington Heights section of New York City had been operating for three years and business was better than ever. And then the Covid pandemic hit.
"I got a phone call on March 16, and someone says 'hey, listen, you have to close your doors at eight o'clock,' " Yajaira said. "I just thought oh my God, what am I going to do? To this day, I don't remember the rest of the conversation. It was very scary for me."
It was a struggle, and Yajaira, who is a TD Bank small business customer, had to transition her business to include takeout and outdoor dining. But she got through those difficult times. Today her restaurant continues to operate and grow once again.
Yajaira's strength comes from her ability to find positives even in the face of deep challenges, such as having to close for the holidays, which was one of the busiest times for her restaurant. But that allowed her to spend them with her two sons and family, something she had not been able to do since she left her career in banking to open Pop and Pour.
She remains optimistic about Pop and Pour's future. She opened the restaurant in the neighborhood where she grew up. Yajaira was born in Venezuela to her Dominican parents. The family immigrated to the US when Yajaira was four years old. While she left Washington Heights and lived in New Jersey, she decided to return to her hometown to realize her dream of opening a small business.
Yajaira has the following advice based on her experiences as a small business owner.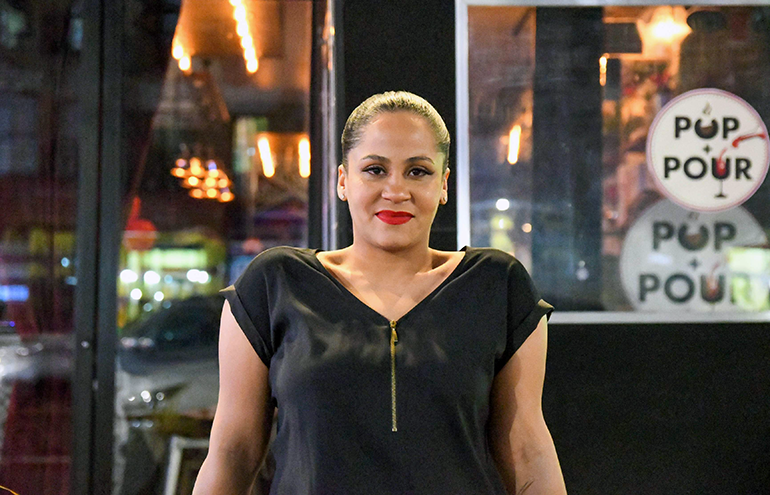 Do your research
Make sure you have as much information about the business as possible. That means everything from going on the Internet and library, talking to people in the industry and speaking to people in local and state governments to find out what permits are needed. She suggests speaking with residents based in the location where you are planning to establish your business to get their feedback. If possible, try to survey residents to get a sense for business prospects. Also, she recommends trying to talk to other small businesses in the same industry. Yajaira says while it can be hard, some small business owners are open to speaking to people about their experiences and the industry.
Be flexible
Originally Yajaira wanted to open a wine boutique or liquor store after she took classes in wine tasting. However, she was unable to get the required permit due to the objections of a nearby business in a similar sector. So, she transitioned her business first to a coffee and wine bar before moving to a restaurant/wine bar.
While it was disappointing at first that she had to veer from her original business plan, Yajaira was intent on realizing her dream, so she had to be flexible to make it happen.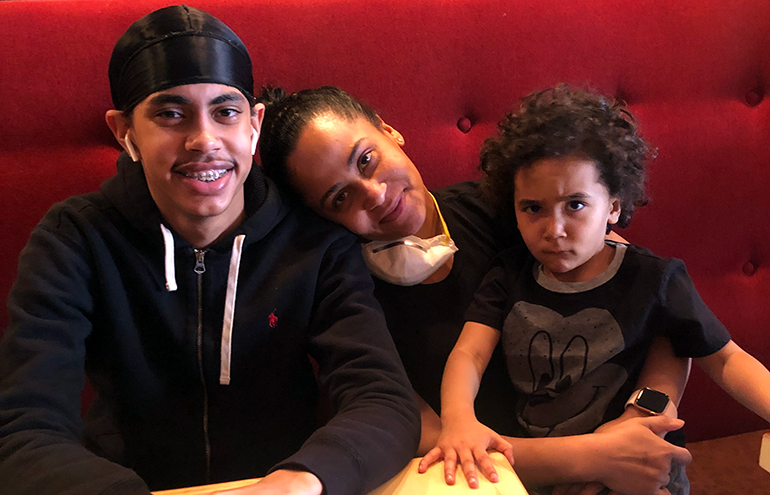 Understand the sacrifices
As the mother of two sons, Yajaira has struggled with the time required for her small business and how that has impacted her life as a parent. She recommends that when it comes to your family and kids, you really need to have a plan and understand that it's going to be very difficult to juggle both. Perhaps finding a manager or supervisor could be a solution to help ease the time away from home. But each small business owner has a unique situation. It's important to know what your solution will be ahead of time.
Every small business owner needs experts
Yajaira says every small business owner should have a lawyer and accountant.
"These are two very important people in your life because when you own a business, anything can be thrown at you," Yajaira said. "You really need to have a lawyer on speed dial that you can call for whatever issue you may have. "
She said that an accountant is also vital.
"You need to have someone on your side that knows numbers and is on top of them," she explained. "It's critical to have all your financials in order." She noted that when the pandemic came, she was able to apply for loans and grants quickly because most of the required information was already on hand.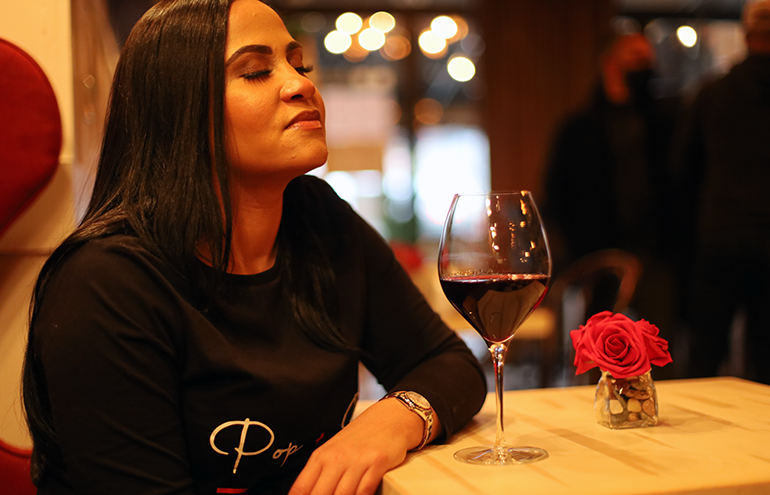 Don't forget you
Running a small business is hard work and can become all-time consuming. Yajaira noted that if "you don't take care of yourself, then "nothing is going to be ok." She suggests that you make sure to focus on those things which help keep you healthy mentally.
For more on Personal Finance Topics
If you have more questions about other personal finance topics that matter to you, visit the Learning Center on TD Bank's website.
We hope you found this helpful. This article is based on information available in October 2022 and is subject to change. It is provided as a convenience and for general information purposes only. Our content is not intended to provide legal, tax, investment, or financial advice or to indicate that a particular TD Bank or third-party product or service is available or right for you.
For specific advice about your unique circumstances, consider talking with a qualified professional.
Links to third-party sites do not constitute an endorsement or an approval by TD Bank of any of the products, services or opinions of the corporation or organization or individual. TD Bank bears no responsibility for the accuracy, legality, or content of the external site or for that of subsequent links. Any third-party trademarks or service marks mentioned herein are the property of their respective owners. Contact the external site for answers to questions regarding its content. See our website Terms of Use for more information.
Want to learn more about Money Matters Monday?