Note: All photos were taken prior to COVID-19
A 12-year-old Hialeah Gardens Middle School student asked his teacher one day if she could bring in an expert to go over the basics of buying a home as part of the class's financial literacy program.
"I said, 'sure,'" recalls Business Education teacher Anita Scott.
Anita works at Hialeah Gardens in Florida, where the student population is 98% children of immigrants and most are first-generation Americans. Learning is centered around the typical basics found in middle school, but also includes foundational knowledge that helps them at home and even helps their parents grow and acclimate to their new homes in the states.
Anita is also the advisor for the Future Business Leaders of America at the school.
Getting back to that young man, Ross, who wanted to learn how to buy a home. What he did with that information would astonish and inspire anyone.
"That 12-year-old boy then went with his parents and helped negotiate the mortgage on the family's home here in Florida," Anita said.
It's this kind of an amazing story that drives Anita to continue to work and grow with EverFi, a digital financial education company, and TD Bank on the Financial Scholars program. TD sponsors 55 schools in three states, New Jersey, Florida and Massachusetts, to see results like that of Ross, a boy just looking to help his family in any way he can.
Ross later became the President of the Future Business Leaders of America, but who didn't see that coming?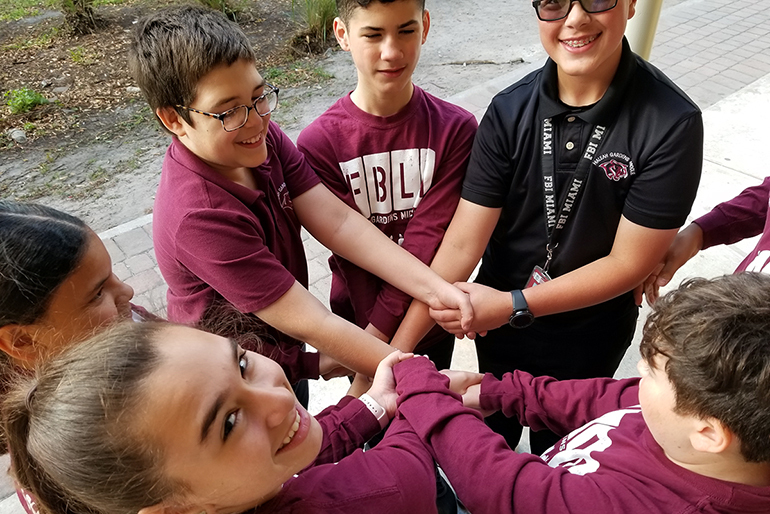 A teacher's past comes full circle
Anita spent years in business, having graduated from college with a finance degree, before turning to teaching 14 years ago.
Armed with that all-important knowledge and experience, the school saw the value in someone like her leading this program that means so much to the kids and their families.
"It's important for me to instill these fundamentals in my students so they can be prepared for college and beyond," Anita said.
In addition to buying a home, there are tips on applying for student loans and scholarships for college that they wouldn't be aware of if not given this educational opportunity.
Anita remembers running into a former student, who was a music prodigy, but never went to college because he was "afraid" of school loans.
"Not all debt is bad," she said. "Some debt is necessary to improve your life and help you make more money or have a higher salary."
She said an experience like that reinforces her belief that life skills like this are "what these kids really need to learn."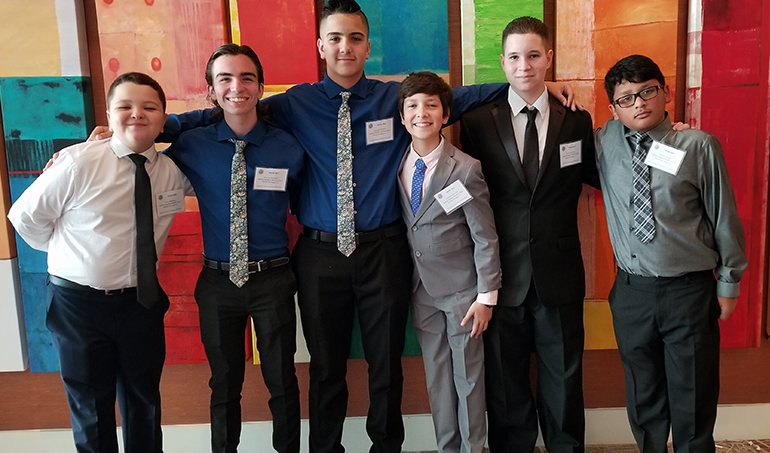 The program from EverFi also offers modules on Responsible Money Choices, Income and Careers, Credit and Borrowing and more.
With support from the TD Charitable Foundation, the Financial Scholars program reached 2,677 students for nearly 3,000 hours of learning, all amid a pandemic and lockdowns.
The curriculum became that much more important with children at home. Hours learned overall went up more than 30% from the previous year.
"These children have never heard of people living off investment income or can't imagine putting in the work now to grow and earn a salary of $90,000 by the time they are in their 30's," Anita explained. "They soak this information up like a sponge."
'Perfectly positioned for COVID-19'
Candice Cambridge, TD Community Development Manager, said that three years ago, the TD Charitable Foundation, as part of the TD Ready Commitment Financial Security driver, partnered with EverFi to bring the Financial Scholars program to life.
TD works with elementary and middle schools to bring education to children from low-to-moderate income communities. That is the criteria that was the basis for the three states chosen last year.
"It's shown in studies that sometimes financial literacy is generational," Candice said. "You often learn from your parents and family members. If your parents didn't learn money management, you may grow up not having access to this knowledge, and that can impact your future financial security."
There are six different lessons that the teachers in the schools get for free and incorporate into their everyday lessons like social studies and math.
"We get data on where the kids started with their knowledge and where they ended after the lessons," Candice explained. "We're seeing a big knowledge increase. Last year, there was a 34% knowledge increase from the time they started to the time they finished and that's huge!"
In addition to those staggering numbers, more than 1,200 students have enrolled since March 2020, when lockdowns began amid COVID-19. There was also a jump in the number of teachers using the resource during the pandemic.
"It was perfectly positioned for COVID-19 because while the schools had been using it in person, it was a very easy transitioned as the kids began to be home-schooled since it was all digital based," Candice said. "It was a great support system for the teachers and great resource for the students."
Elizabeth Figoni, VP of Enterprise Partnerships at EverFi, said that since partnering with her organization, TD Bank has reached more than 7,000 young students across communities in Florida, Massachusetts, and New Jersey.
"In 2019-2020, all 55 schools that used the program were in low-to moderate-income communities," she added. "The program has continued to grow with the help of TD employees promoting the program locally and participating in events. Students are learning key foundational skills for their financial future … Often people question whether elementary school is too early for students to learn financial concepts. An event prior to COVID-19 in Camden, NJ, proved it's not. It was incredibly powerful to see the 120 students participate in the event and ask questions of the TD team, questions such as how to start a bank account or what is bankruptcy? The students had some tough questions but knew they could trust the TD team to get the right answer."
To understand how much of a resource this has been for the kids, look no further than one of Candice's in-school experiences back before the times of COVID-19.
"A few years ago, when California was having all those fires, the kids were watching the news and saw someone's car engulfed in flames," she said. "And a student turns to me and says, 'Do you think they had insurance?' I was like, 'Wow, you really paid attention!' They are taking these lessons and applying them to real-life situations."
In addition, Candice wants to note that amid the pandemic, they haven't been able to do program-ending celebrations with the kids at the school to congratulate them on their journey. Now, EverFi and TD have launched the ability for teachers to request a virtual class visit featuring a TD representative.
"It's just a nice way to show how proud we are of these students for all that they've learned and all they continue to do for their families," she said.