For many LGBTQ2+ people, accessing many of life's basic resources, such as quality healthcare, can feel like a virtual minefield. Too often, LGBTQ2+ people don't know where to turn for confidential and caring advice on medical and mental health or how to proceed on their life's path even if it's crucial that they have good information and feel safe in their choices, as Ethan Johnstone learned as a trans man living in Greenville, South Carolina.
That's why he founded Pride Link there in 2018. It's a nonprofit organization offering medical, social, and financial resources to the LGBTQ2+ community in the surrounding 10-county region. It's also where TD Bank has a large call center serving customers throughout the bank's footprint from Maine to Florida.
A Safe Space
Today Pride Link is a small team of people doing big work. When Ethan retired from the organization in 2022, he turned the reins over to others, including Keona Prude, Director of Operations and Communications. "We're here to provide members of our LGBTQ2+ community with needed health and wellness services, safe social support programs, and connections to others and to resources," she explains.
Pride Link's most important work is providing well-qualified resources to those who need them. It has built a network of LGBTQ2+-friendly doctors, lawyers, restaurants, bars, shopping experiences, churches, mental health providers, and more. During special "drop-in hours," many of those services have people at the Pride Link center in Greenville, offering free advice and care.
Privacy is paramount here, because some Pride Link participants are not "out" to everyone in their lives, or they may be living in an uncomfortable place, like a teenager who is unsure how their parents will react if they didn't already know their child's orientation.
Pride Link is also a physical safe space where visitors are always welcome. People of all ages can stop into its offices and spend time with others, have a cup of coffee, update their resume, and maybe even find a book to read, new music to listen to, toiletries, or a warm sweater.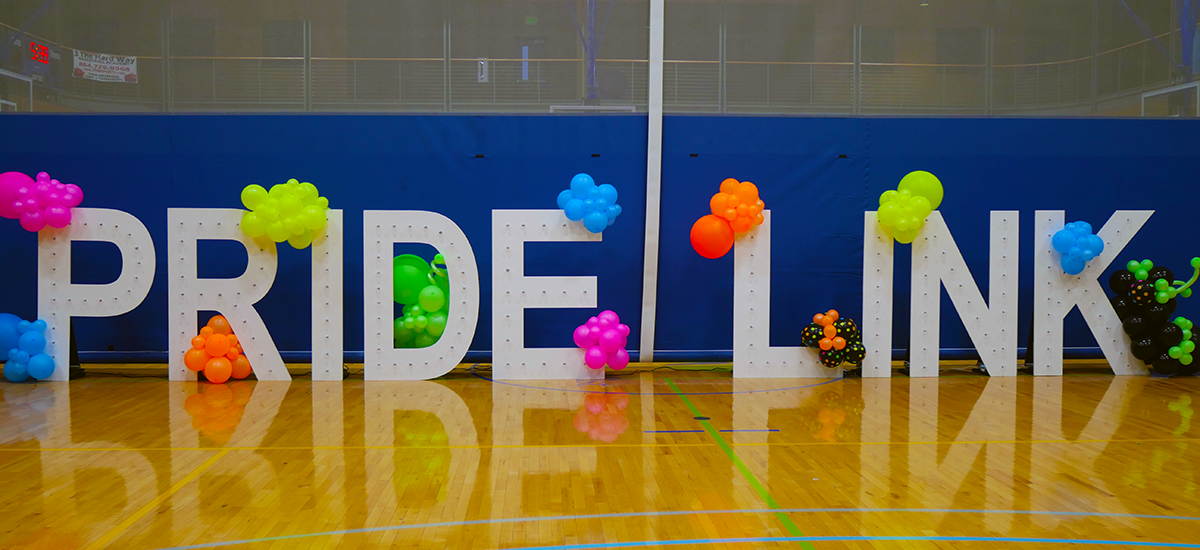 Lives Enriched, People Supported
Since opening its doors in July 2018, Pride Link has had an important impact on Greenville and its surrounding region known as Upstate South Carolina. Amidst a population of about 1.5 million are an estimated 130,000 LGBTQ2+ people.
More than 600 have already been helped by Pride Link, and more than 60% of those have been assisted in multiple ways, such as with health and wellness resources and social support too. "So far, Pride Link has hosted two annual job fairs, both of which have resulted in multiple offers and permanent jobs for attendees," Keona says. "In 2022, we provided $67,000 in financial aid to help pay for doctor visits, mental health therapy, medicine, and even emergency funds to pay off bills or subsidize rent."
Keona says this work gives her life more balance. "Here, I can show up as who I really am, and that has made my daily life more enjoyable," she says. "I do research to help other people, but I'm helping myself too. I find resources, events, and places that I can take my black queer family to, and know we'll feel safe, have a good time, and meet other people who look, think, and identify similarly to us."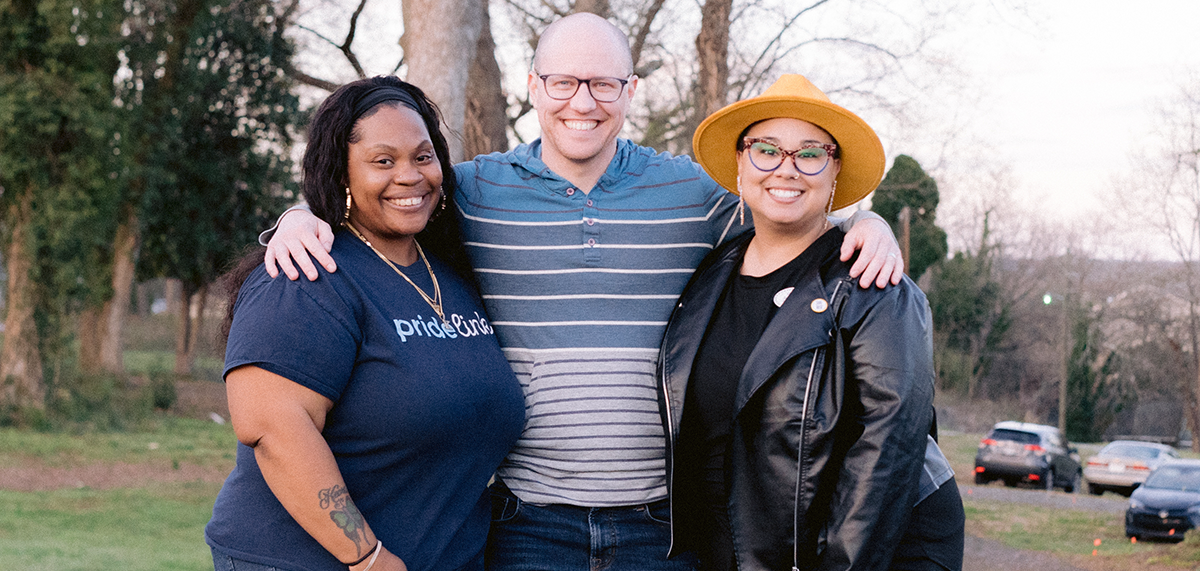 Pride Link & TD Bank: Partners in Caring
Like most small nonprofit organizations, Pride Link needs ongoing financial resources to support its mission. That important work falls to Jessica Gaines, Development Manager, who says their annual budget for the current fiscal year is around $350,000 with a large part of that funding their various health and wellness, social support, and youth programs. "Donations are integral to our success, and TD Bank provides us significant financial assistance," she says. "But even more are the human ways they support us."
As an example, Jessica points to TD Bank employees Jenny Meyers, Regulatory Relationship Manager, and Aubry Harmon, AML Compliance Manager, both who give Pride Link hands-on support to continue their mission. "Not only does TD Bank sponsor and provide the funding for several events throughout the year, but friends like Jenny and Aubry actually show up to volunteer whenever they're needed, too," she says. "Often, they're on our doorstep asking how they can help before we've had a chance to contact them."
"We are inspired by the work Pride Link does for the LGBTQ+ community in Upstate South Carolina and are proud to provide funding for their Health and Wellness program through the TD Charitable Foundation," said Paige Carlson-Heim, Director of the TD Charitable Foundation. "As part of the TD Ready Commitment, we're focused on creating a more inclusive and sustainable future for all by supporting organizations like Pride Link who are making meaningful change in their local communities."
In some ways, that's even more important than the money. Being available when needed speaks to that fundamental human connection, the very reason Pride Link was created. "We all need to know we're not alone, and the fellowship between Pride Link and TD Bank helps make that possible, not just for the LGBTQ2+ community but for each other too," Keona says.
Want to learn more about pride month?