For Todd Evans, CEO of Rivendell Media, Pride Month is like Christmas. As the largest sales representative for LGBTQ2+ publications in the U.S. and Canada, his teams work to book advertisements across North America, helping advertisers find LGBTQ2+ media and helping those publications thrive.
"Everything builds up to Pride Month," Todd explains. "Which is great because the more ad revenue we can generate for them, the more successful they will be, and the more they'll be able to do to support our cause and fight for our rights."
While Todd recognizes that Pride Month is a particularly important time, he emphasizes the importance of supporting LGBTQ2+ media all year round. He urges advertisers to keep up their presence in LGBTQ2+ media throughout the year, not just in June.
He adds, "It's something I try to encourage advertisers to do because there is still so much work to be done. We need to continue advocating for LGBTQ2+ rights and supporting media that can amplify our voices."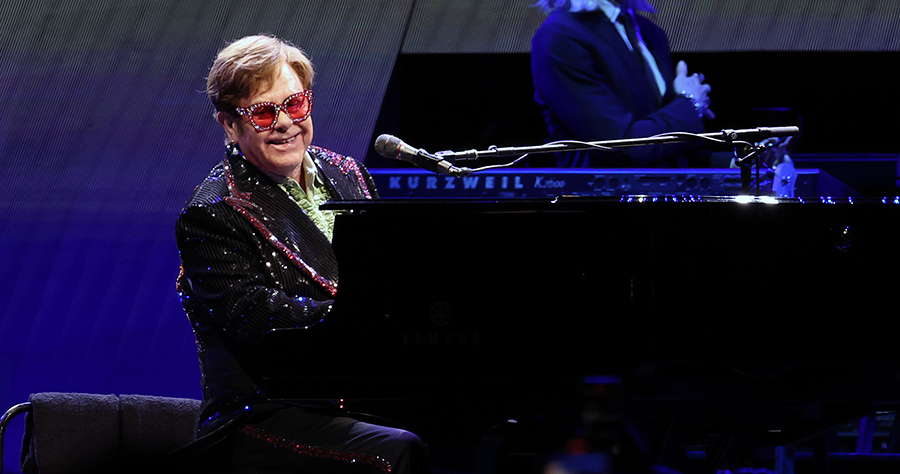 The Elton John connection
Based in Mountainside, New Jersey, Rivendell has existed for more than 40 years. It was first an entertainment company that helped establish Elton John when he took America by storm in the '70s. Later, it evolved into a media company, where Todd worked for many years before taking it over in 1994.
Given his deep connection to LGBTQ2+ media, Todd has seen firsthand how the LGBTQ2+ community has been impacted by events such as the AIDS crisis. During the later days of the crisis, many advertisers thought that HIV became less of an LGBTQ2+-focused issue as it impacted other communities. Todd explains that some advertisers believed they could take their ad dollars and go to niche publications that served other communities.
But as he points out, "It didn't work because the strongest influencers within the HIV community were LGBTQ2+." As a result, pharmaceutical advertisers, who had been the lifeblood of LGBTQ2+ media dollars since the beginning of the crisis, came back.
Todd and his team take great pride in their work, which they consider to be "passion-based." They are committed to supporting the LGBTQ2+ community and advocating for LGBTQ2+ rights.
To ensure Rivendell continues to do its good work, Todd turned to TD Bank as a financial partner. He chose TD because of the convenience it provides, from consumer banking all the way to commercial banking.
"I knew about TD from my mom, who's Canadian, so I already was familiar with the brand," said Todd. "I was originally a Commerce Bank customer and came over when TD took over and have been with them ever since."
TD's commitment to LGBTQ2+ community
During the pandemic, nearly 60% of Rivendell's customer base dried up. However, one bright spot was the vital help the government provided through the Paycheck Protection Program, as well as how big of a help TD Bank was in facilitating the process. Todd notes, "You guys made it effortless. I knew I could count on you, not once, but twice."
Todd's admiration for TD Bank goes beyond their financial services. He also appreciates their commitment to the LGBTQ2+ community. He says, "I would have never stuck with TD Bank had it not been for your commitment to the LGBTQ2+ community."
Todd emphasizes the importance of human connection when it comes to banking, stating, "Your finances are a very personal thing. You can have the best policies in the world, but the proof is in the pudding when you are sitting across the desk from a bank employee. TD Bank has a way of making people feel welcome and that they want to do business with you. You have good ambassadors."
Todd hopes that more banks like TD will follow in other advertisers' footsteps and show support for the LGBTQ2+ community by advertising in LGBTQ2+ publications. He believes that it's important for businesses that support the LGBTQ2+ community to let the community know about their efforts and services.
"It's something I tell the businesses that are doing all the right things," he says. "You have to let the community know about what you are doing and what you have to offer. If you don't tell them, they may never know."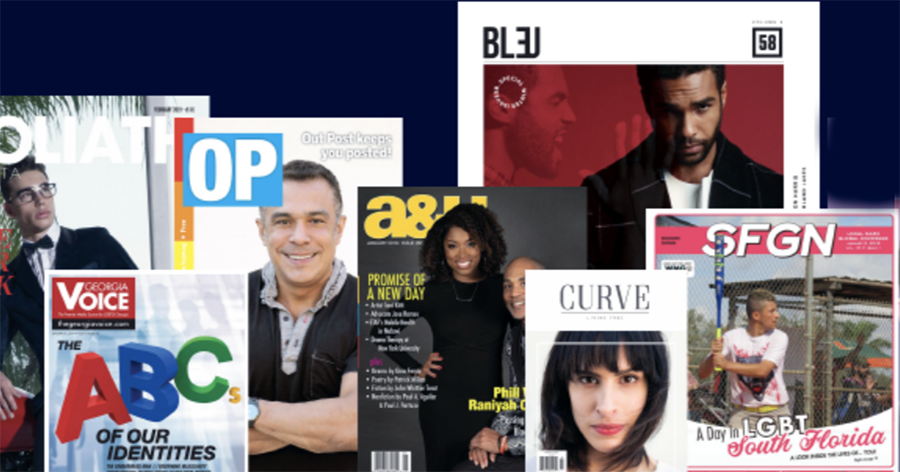 It's all about relationships
And speaking as a seasoned professional in the LGBTQ2+ media industry, Todd shared his insights on the resilience of LGBTQ2+ media in the face of numerous challenges over the years. He acknowledged that the industry has faced challenges – loss of classified ads, distribution issues, and advertiser push to digital platforms. Despite all these obstacles, Todd believes that the community has emerged stronger and more united.
He cites the example of the past three years, during which only one LGBTQ2+ title was lost, whereas in previous years, there would typically be three or four titles that would come and go.
Todd attributes this resilience to the physical nature of the LGBTQ2+ community and its media, estimating that nearly 90% of LGBTQ2+ digital content comes directly from print media. He predicts that there will be significant growth in LGBTQ2+ media as advertising agencies come to better understand the community.
He also emphasized the importance of media by and for any community and points out that, like the Black community, the LGBTQ2+ community trusts its own media most, backed up by two decades of research.
When asked about advice he would give to new media businesses starting out, he said, "Take it one relationship at a time." The media business, like any business, is built on relationships and trust, he said.
"Get involved in the community and build relationships," he said. "Just like banking it's all about relationships."