Bethany Ostrowski is TD Bank's Corporate Communications Manager for Environmental, Social and Governance (ESG). The views below are strictly her own.
If everyone could have this cornbread, no one would be angry.
That was a comment made in jest by my husband Damian on a warm evening in May 2020. It eventually sparked an idea that made a difference in my community, and I hope will spread far beyond the borders of my Pennsylvania town.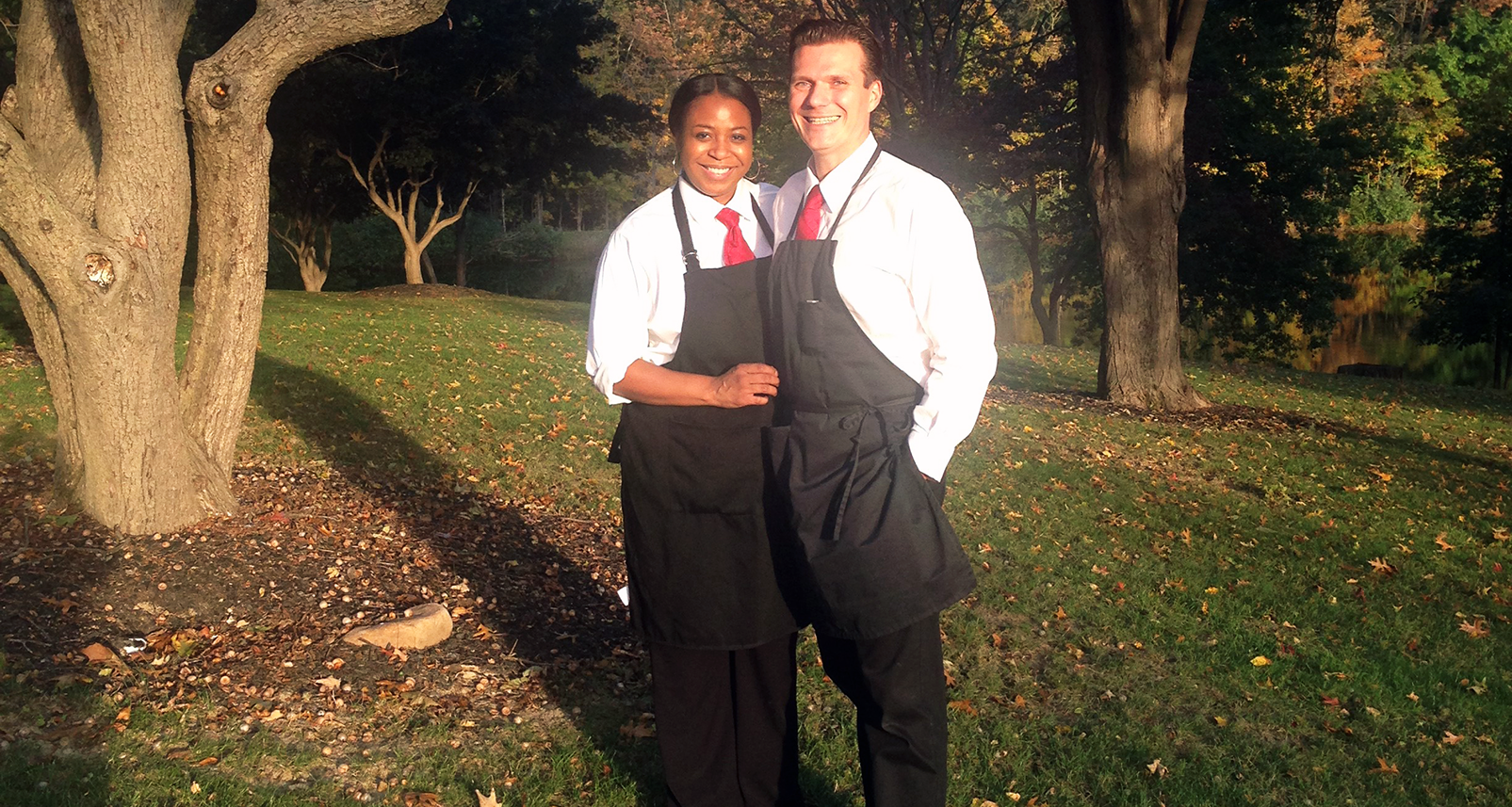 When Damian said those words, he was sitting on the couch, shoving another piece of cornbread into his smiling face. We run a catering business, Bethany's Events, and relaxing with leftovers at the end of a job is something we really enjoy. During those early days of COVID, catered events were rare unicorns - so the cornbread was extra special.
We put our feet up and turned on the news. More reports were coming out about George Floyd's murder, and like many, our hearts sank watching the Minneapolis powder keg play out in real time. Between the pandemic and civil unrest, it felt like the world was crumbling around us. I felt angry and frustrated - stubbornly refusing to accept that humans are hardwired to hate.
Damian made the comment about my cornbread to lighten the mood. But the second the words left his mouth, my wheels started turning. Hmm. World peace might be a stretch, but what if we could make a difference in Cheltenham, Pennsylvania?
The next day, I called our local police chief with an idea. I told him I strongly believe our officers and community members deserve to go out into the world each day feeling deeply supported by one another. I asked him if I could make a meal for Cheltenham's officers, and People of Color (POC) members in our community so they could get to know one another.
"No politics, no speeches. Please just come and have a good time," I said.
He absolutely loved the idea. Unfortunately, COVID carried on, leaving us in limbo and unable to secure a date until June 2022. But this delay was fortuitous in that it allowed us to work as a team, spreading the word and bringing in additional partners and sponsors - like Cheltenham's NAACP chapter.
So that's how our event, Breaking Bread, was born.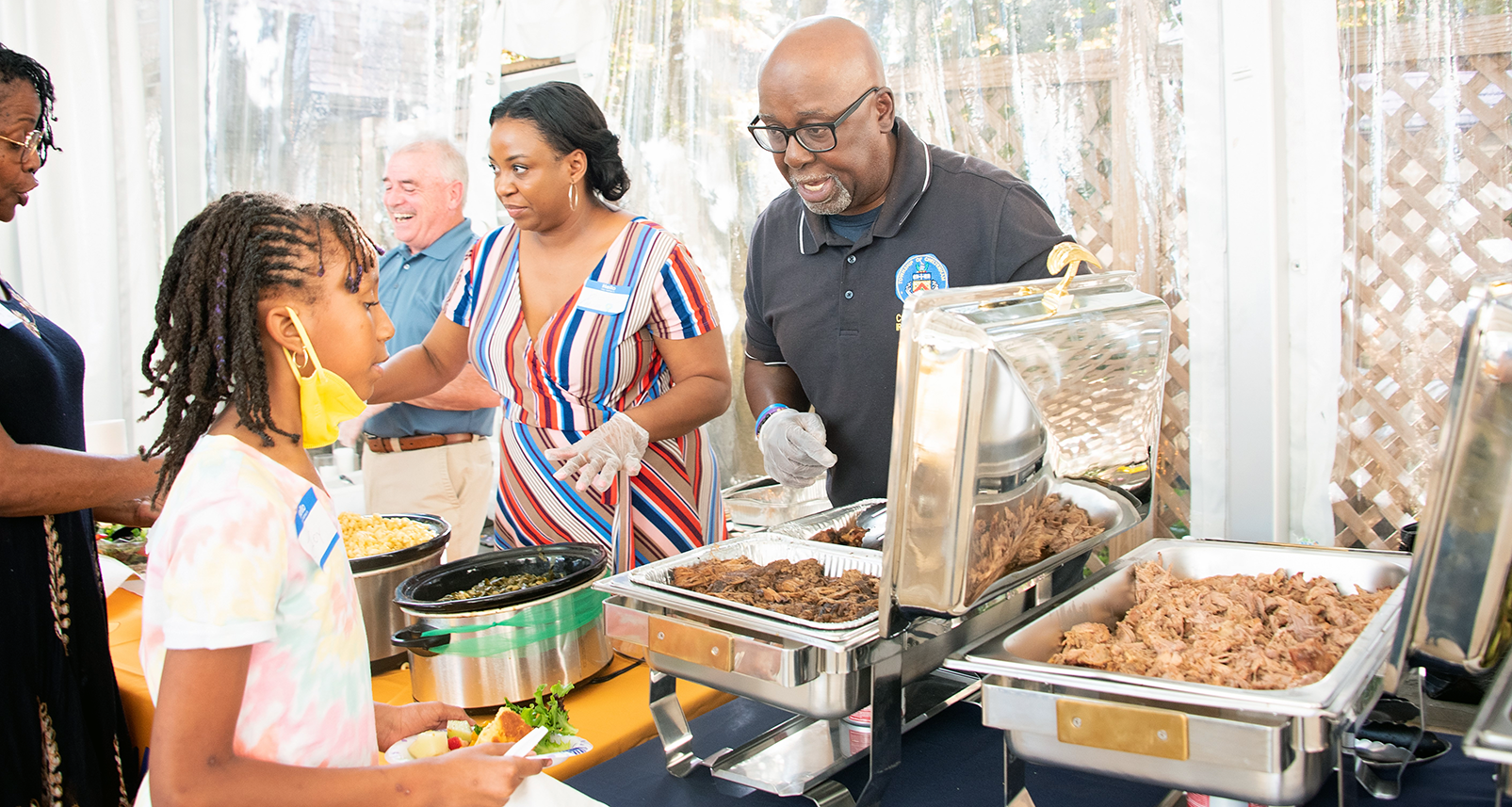 Amazing food and fun games helped build a community
In between when I first proposed the idea and when it actually happened, I started working at TD Bank, where I manage communications around Environmental, Social, and Governance (ESG) topics. Part of the reason I love this job so much is because it connects two of my pastimes - writing, and bringing good people together around good causes. My colleagues are also passionate about positive change, and were excited when they heard about Breaking Bread.
I prepared an obnoxiously large, multicultural meal for our June event: Southern BBQ chicken, basil pesto pasta, Pernil - a Puerto Rican pulled pork, Guyanese "Pepperpot" beef, rice and black beans, grilled veggies, salads - and of course, plenty of cornbread. Cheltenham's Chief of Police, John Slavin served the food by my side.
We played fun games - like Reverse Charades - and laughed (a lot). We made ice cream sandwiches. We gave out prizes for the loudest table, the table that could guess the number of candies in a jar, and the police officer and citizen that gathered the most fun facts about the attendees.
But more importantly, we built community. We built bridges. My NAACP teammate, Liza Meiris, put it well: "We began to understand each other as humans - without the uniforms, without the adrenaline, and with empathy and compassion." Together, we made our first Breaking Bread a huge success.
Even though two years have passed since George Floyd was killed, as a society, there is much work to do to achieve the peace we all desire. A huge part of achieving solidarity is to squash stereotypes and conquer fear. While a simple concept, I believe a great meal is a calming force - it encourages us to sit down and talk to one another, face-to-face, one-on-one. A wise friend summed up the concept of Breaking Bread perfectly. "We can't have the difficult conversations until we've had the easy ones."
I realized my initial vision - 'to deliver a fun event bringing local police forces and POC community members together in a relaxed, comfortable atmosphere for good times and a great meal - leaving agendas, partisan politics, and preconceptions at the door.' But this vision has grown. My goal is for Breaking Bread to be repeated in every city and town across our country. I'm putting the structures in place – like building a formal committee and creating a 501C3. But the most important work is being done by my community partners who are spreading the word to neighboring towns with the intent of bringing other police districts and community members on board. I know this will be a huge undertaking, but I love having the opportunity to lead something so special.
I'd also like to see the concept of Breaking Bread extended to other areas where people need to find common ground – a much larger goal, but the sky is the limit.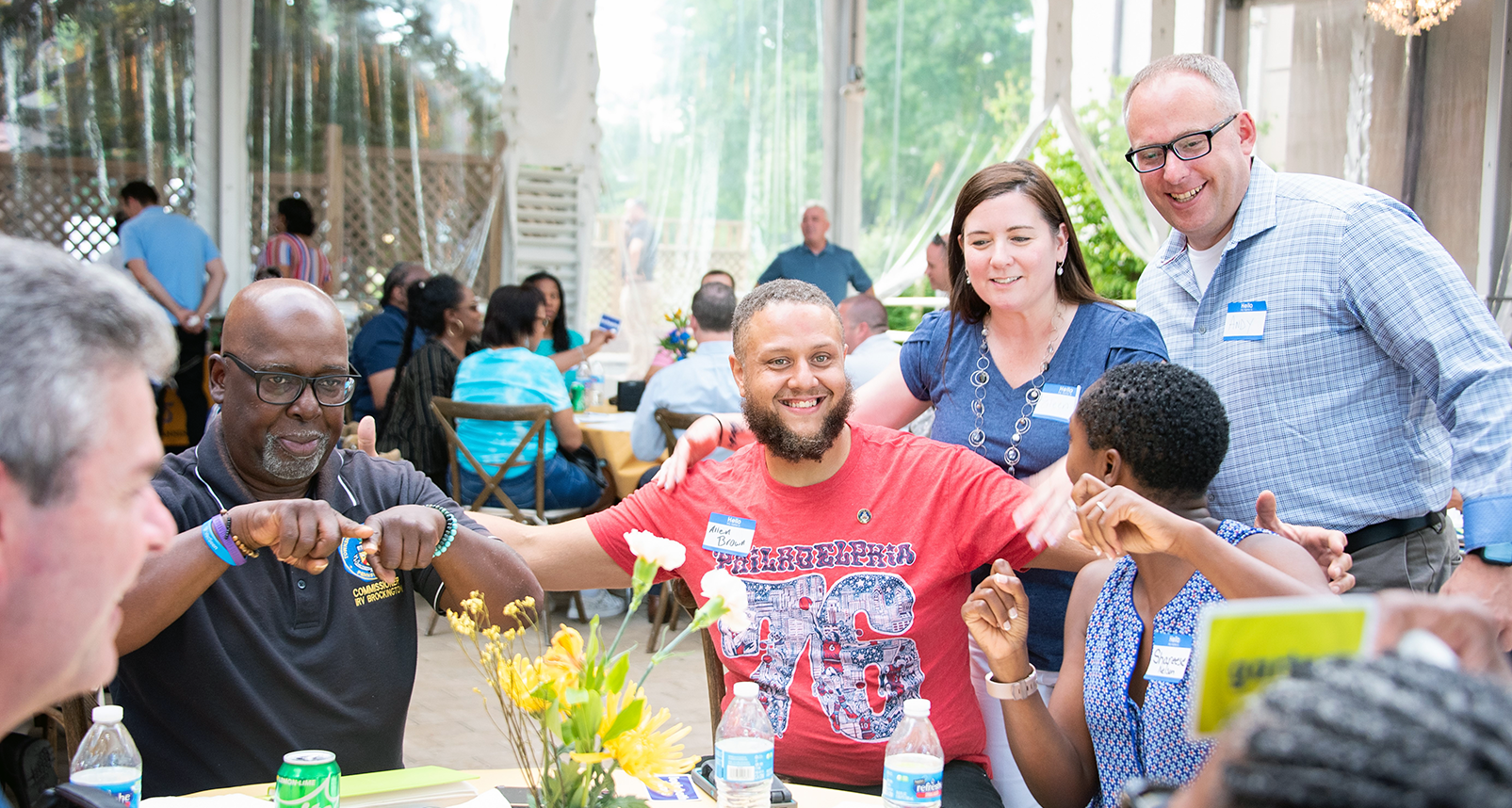 You can make a difference
Looking at all the bad news in the world can be incredibly overwhelming, and it's so easy to feel hopeless. But I believe in the butterfly effect and the power of community and human connection. We're all on this rock together, and it's about time we let go of cynicism and started looking for the good in one another. I hope you're inspired to open up a conversation with someone who looks different or who has a different opinion – not to argue about the differences, but rather to seek out your similarities. I truly believe this is the key to progress. And each one of us has a gift that we can share with the world, no matter how small that can help bring people together. Mine was a simple piece of cornbread.
At TD, one of the pillars we stand upon is Connected Communities - the understanding that good things happen when we truly care and get involved. I'm proud to be part of an organization that aligns so closely with my own values.
And I plan on making a ton of cornbread in the months and years to come.
To stay connected to Breaking Bread, visit us at https://www.breakingbreadcheltenham.org/

Want to learn more about Inclusive Growth?