When getting a new credit card, or even using the one you already have, it's not always so easy to know what benefits come with your card.
Plus, there may be added features you never would've thought of -- including some that can be really valuable.
Here are four tips to help you get the most out of your credit card.
1 – Get to know your card's features
Read materials online, in stores, and those that accompany your card when it comes in the mail.
That way, you can understand how your card works. You can even do this before applying for a credit card, so that you make sure the card is something that works well for your spending habits. Some cards even allow you to customize your rewards, so they fit you even better.
For example, we recently enhanced our customer favorite, TD Cash, to give cardholders the opportunity to choose their own rewards categories quarterly to get 3%, 2%, and 1% Cash Back in categories that fit them the best.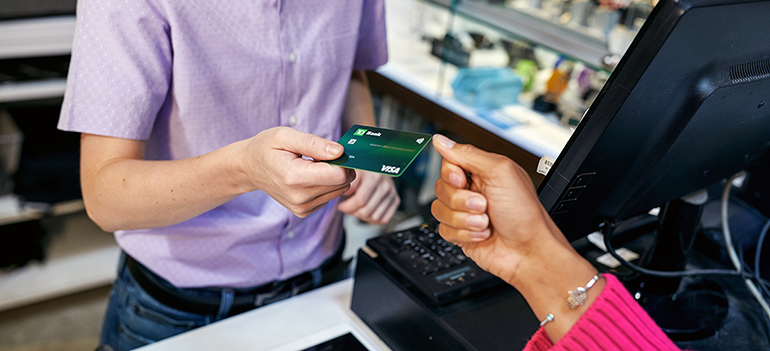 2 – Choose the right card for your lifestyle
For instance, if you plan to spend a lot at a specific retailer (e.g. Target or Nordstrom), look into getting that store's credit card -- chances are, they will give extra incentives to spend with them
For others, simplicity might be more important than rewards. TD Bank just launched a new card called TD Clear, the first card of its kind in the United States: a subscription-based card with no interest.
Through a monthly fee, customers can pay off purchases over time without having to worry about accumulating interest. This could work well if you plan to use your card on major purchases and don't want to worry about hidden fees or uncertainty around monthly payments.
3 – Understand your credit card's fees and payment deadlines
Some cards have high annual fees and major penalties for not paying on time. If you think that an annual fee is an issue for your budget or you might have an issue paying on time, make sure to look for cards with no annual fee and flexible payment options.
For example, the new TD FlexPay card has no annual fee and allows cardholders the option to schedule a Skip a Payment once a year, along with late fee forgiveness that waives the first late fee of every 12 months. This is especially helpful if there are certain times, like the holidays, when it is harder to make consistent payments.
4 – Maximize your credit card's rewards
Some credit cards will send you messages and emails about limited time reward offers that you have to opt-into in order to take advantage of them.
If you prefer a more effortless approach to your rewards, a card like the TD Double Up might be a solid route.
This card offers 2% Cash Back on all purchases, so you don't have to strategize how to maximize your Cash Back. The card has no annual fee and unlimited rewards that never expire, making it the perfect card for the customer looking for simple, easy, no nonsense, guaranteed Cash Back.