Americans with credit cards enjoy earning rewards points for their purchases, but when it comes to paying for everyday expenses, most consumers still use a debit card or cash, missing an opportunity to build their credit history and really pile up those points.
That finding is among the key takeaways from TD Bank's 2022 Consumer Spending Index, based on a February poll of 1,007 American adults who have at least one credit card. The survey found that most consumers have a good idea of what their credit score is and are trying to improve it, but their spending habits often are at odds with that goal, and they frequently leave valuable card rewards on the table.
The poll found that 41% of Americans who have credit cards pay for day-to-day purchases with a debit or check card, while 36% use a credit card and 23% use cash or other payment methods.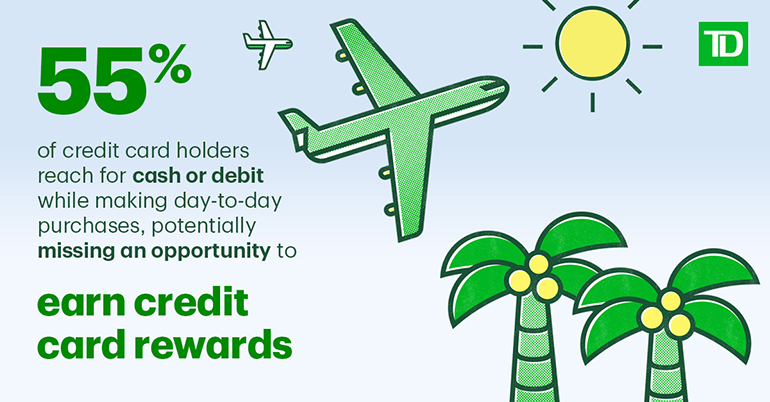 Rewards programs drive card selection
Despite consumers reaching for other payment methods at checkout, rewards programs play a big role in which cards they apply for. When asked which credit card benefit they value the most, 34% chose rewards in the form of cash back or points, while 23% cited a low interest rate and 19% said low/no fees.
The survey found that 82% of card holders own one that offer rewards, and 32% said a good rewards program was their top reason for obtaining a particular card, just a notch below the 33% who cited an attractive introductory offer as the primary reason.
"When selecting a credit card, consumers should reflect on their own spending patterns," said Paramita Pal, Head of U.S. Bankcard at TD Bank. "Is their spending focused in particular categories which they could maximize? Or would they benefit from a flat cash back earn?"
Americans with a rewards card clearly look forward to cashing in their points, with 67% doing so either monthly or every two to six months. Only 12% of respondents rarely or never redeem their points. The vast majority use their points to get cash back, with 31% choosing a credit-card statement credit, 23% opting for a cash or check and 18% using direct deposit to a checking account.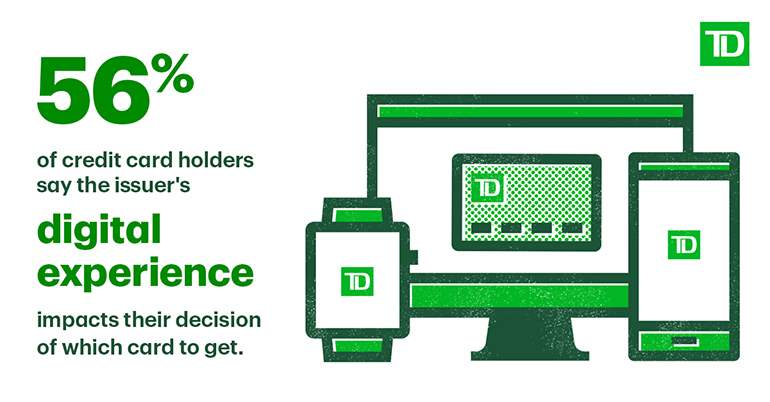 Card holders value digital experience
More than half (56%) of card holders said their card issuer's digital experience impacts their decision of which card to get. This is perhaps unsurprising given the uptick in usage of online and mobile banking channels during the pandemic, and the increased acceptance of payments from mobile wallets.
When it comes to embracing new payment technology, younger generations are leading the way, according to the poll. Among respondents ages 18 to 34, 78% have set up a mobile wallet, compared with 60% of all respondents.
The survey found that 43% of mobile wallet users prefer that technology because it speeds up transactions, while 34% say it's a more secure payment method and 31% enjoy the convenience of not having to take out their physical wallet.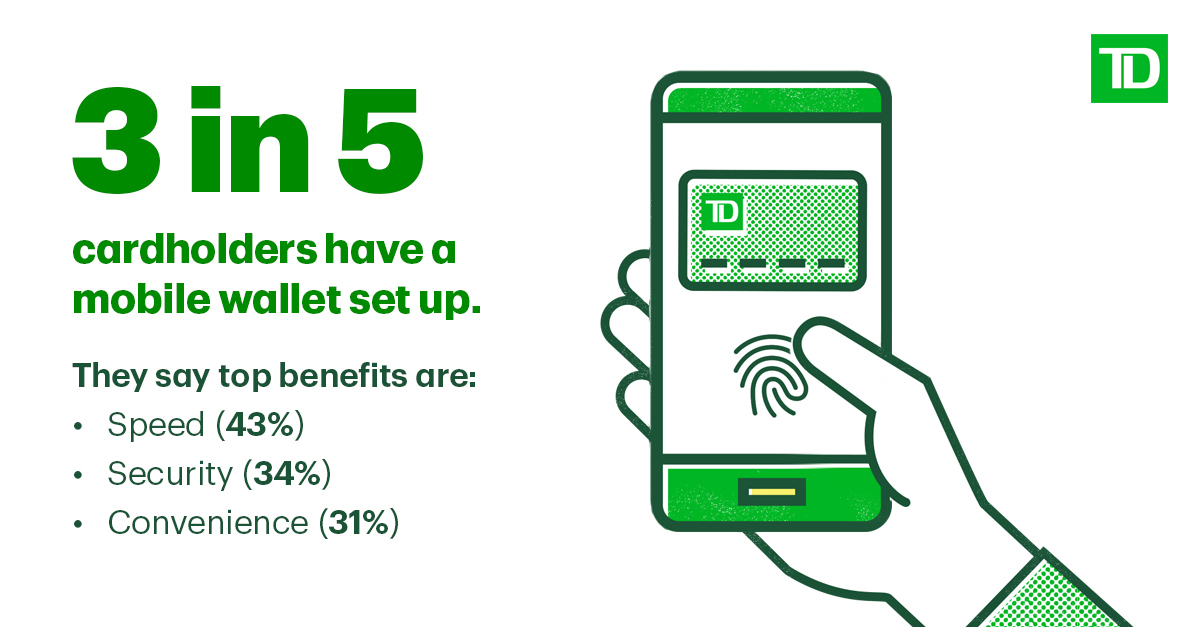 Prioritizing a good credit score
A good credit score remains top of mind for most credit card users, with 81% reporting to know their approximate credit score, according to the Consumer Spending Index. Among this group, 70% are trying to improve their credit, and that figure climbs to 87% among respondents ages 18 to 44.
"When used responsibly, credit cards can be a tool for building or rebuilding credit," said Pal. "Yet our survey found that just over half of respondents pay off their credit card balance in full each month, and about two in five card holders use more than 30% of the credit limit on their primary credit card. There are clear areas for improvement, and it's important for card holders to understand best practices for improving their credit scores."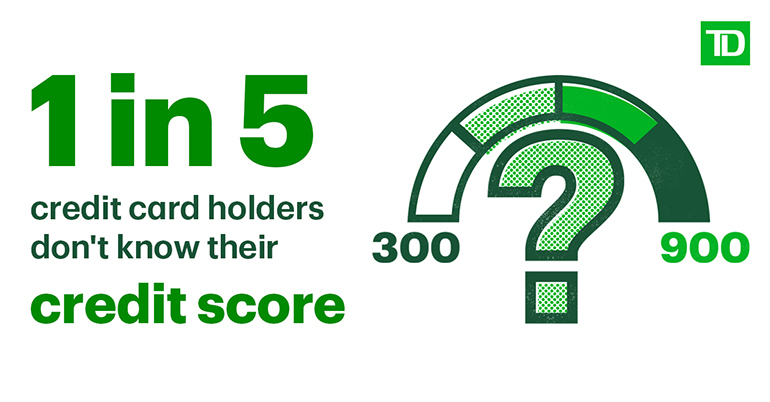 Given that a lower credit score results in higher borrowing costs, it's no surprise that 63% of parents are helping their children build or establish credit, according to the poll. Among those respondents, 29% have obtained a secured card for their kids, while 23% have helped them to get loans and 22% have designated their children as authorized users of their credit cards, the survey found.
Want to learn more about Credit Cards?