#TDThanksYou is an annual campaign to enrich the lives of our customers, colleagues and communities by personally recognizing and thanking customers and colleagues in exciting and unique ways.
Combining a full-time job with family life as a new grandmother might be enough for some people, but not for Xiomara Leto.
Giving back to her community is a personal value and professional priority for Xiomara, a TD Bank Store Manager in Melville, New York. Her many volunteer projects take a lot of time but she wouldn't have it any other way. It's why she is one of our 2022 #TDThanksYou heroes.
"It's just a part of who I am," says Xiomara. "You know the saying, 'When you're doing what you love, it's not work'? Whether it's an event that happens early in the morning or late in the evening or even on the weekend, it's doing what I love."
Born in Honduras, Xiomara considers herself a New Yorker at heart. Her spirit of involvement began as a child in the Bronx and continued during her college years. She worked at a bank and volunteered at local organizations while pursuing her studies at Queens College. By the time Xiomara joined TD Bank 16 years ago, her passion for community service had already taken root. Since then, it's only grown.
When she gets to her desk in the morning, Xiomara begins her work day by asking herself, "How can I assist my clients today?" She checks her messages, email, and calendar and then she makes a plan.
"Whether it's somebody who never had a bank account, is buying a first home, or needs a business loan," she says, "I'm always looking for a way that TD Bank can help them."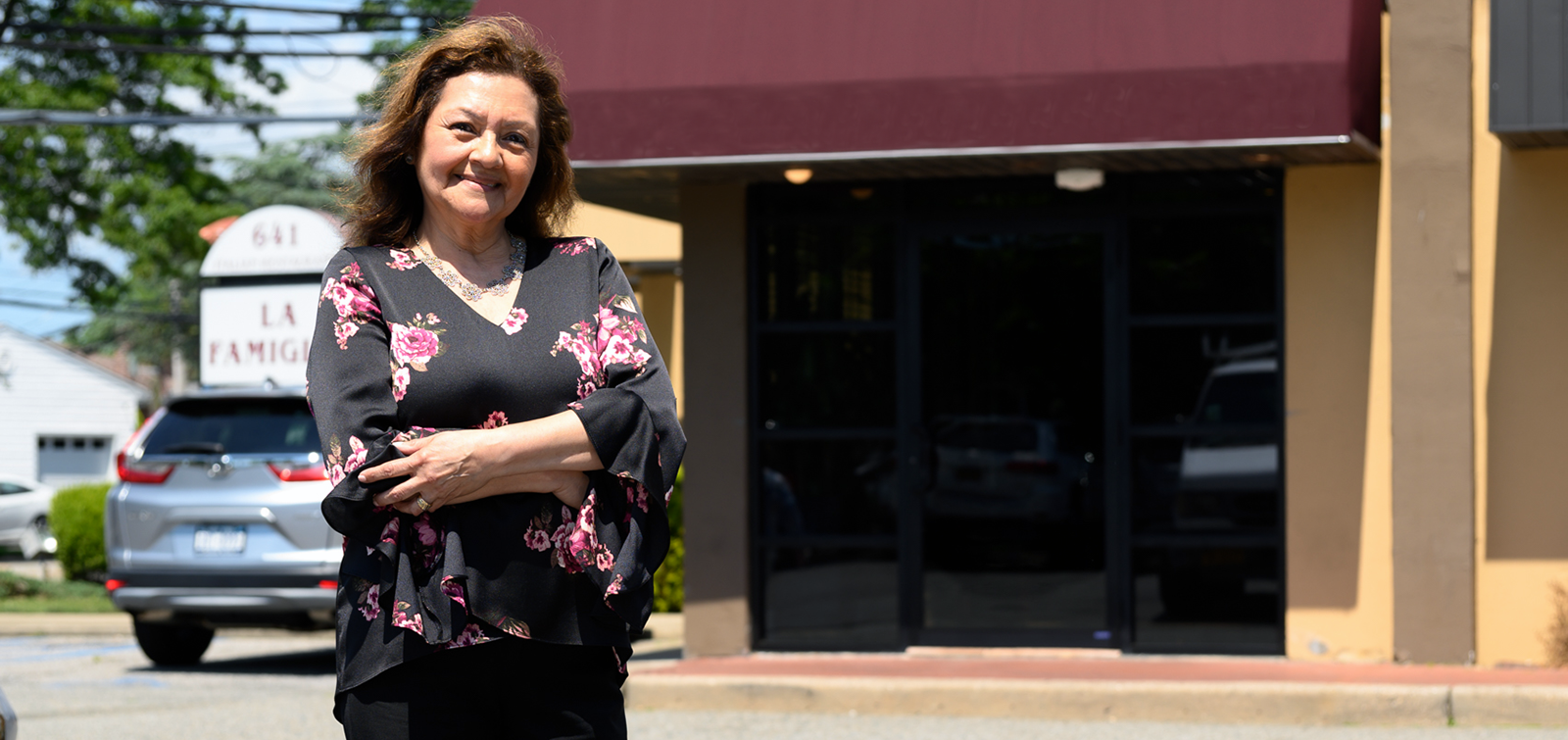 Focusing efforts on improving financial literacy
As a member of the Nassau County Youth Board, Xiomara helps at-risk youth, families, and seniors. Many of these people have had difficulty cultivating financial literacy or accessing banking services.
"As a community banker, I'm able to provide support and give advice," she said. After hours, Xiomara can often be found at public events and college campuses in underserved areas, educating her neighbors about how to open accounts or obtain loans.
Xiomara's leadership by example proves the power a single person can have to make change in her community – and far beyond it, too. When Xiomara met two women who were opening a small business, she saw another way she could help. After supporting the launch of their project, she introduced them to the Long Island Hispanic Chamber of Commerce, where she has been a Board member for 10 years. These Latina partners carried Xiomara's spirit of service forward by starting a networking group of their own. After establishing an active presence on Long Island and in New York, the organization expanded and is now having an international impact as well.
Juneteenth, the new federal holiday commemorating the day that the last enslaved people were freed in America, was yet another chance for Xiomara to do some good. After conferring with her Nassau County government contacts, she collaborated with the Black Legacy Partners Group on this year's Juneteenth Cultural Festival.
The festivities began with a small reception on June 16 and was followed a few days later on June 19 by a joyous outdoor celebration of diversity on Long Island. Nearly 1,000 people enjoyed live music, food trucks, and local vendors. Xiomara was thrilled to lead TD Bank's sponsorship of this event. "When it comes to diversity, we lead the way," she says. "I wear my TD shields close to my heart at all times. I'm very proud to say that I work for a company that fully supports diversity. I love it."
TD Bank is proud of Xiomara, too. When it came time to submit nominations for the #TDThanksYou program. TD Bank Retail Market Manager Jerry D'Antone immediately thought of Xiomara and the stellar service she provides.
"Xiomara is one of the most selfless people that I've ever met and that all too often goes unrecorded," Jerry said. "I wanted to make sure to acknowledge the great work she has done."
Xiomara's award, which was accompanied by a donation to the Long Island Hispanic Chamber of Commerce, was announced during the region's annual Employee Appreciation Week luncheon. She was surprised and moved to tears.
"I feel humble and truly motivated every day," says Xiomara, who continues to forge ahead and lead the way for others on her path of selfless service.