For Matt Pollock, a creative producer in Boston and director of the HarborArts initiative, public art is a way to start community conversations that bring people together and inspire action for good. In the East Boston community where he resides and works, he's been the catalyst behind a wide range of public art projects, the latest being HARVEST: a collaboration of urban farming and public art.
East Boston — called "Eastie" by locals — is bordered mostly by Logan International Airport and Boston Harbor, its historic waterfront shipyards once the terminal for the Cunard steamship line. Today, as one of Boston's most densely populated neighborhoods, it's home to about 45,000 people. Their ancestries reflect Boston's many waves of immigration since its founding, with their roots ranging from Ireland, Italy and Eastern Europe to Latin America, North Africa, and China.
"Inside such a diverse community, I've found that art is one of the most effective ways to break down language and cultural barriers to build community," Matt said. "Art creates a space for people to express themselves — a stage for dialogue. We use public art to promote environmental awareness."
Matt's work with HarborArts is being honored by TD Bank as he was named as a 2022 #TDThanksYou recipient as a customer.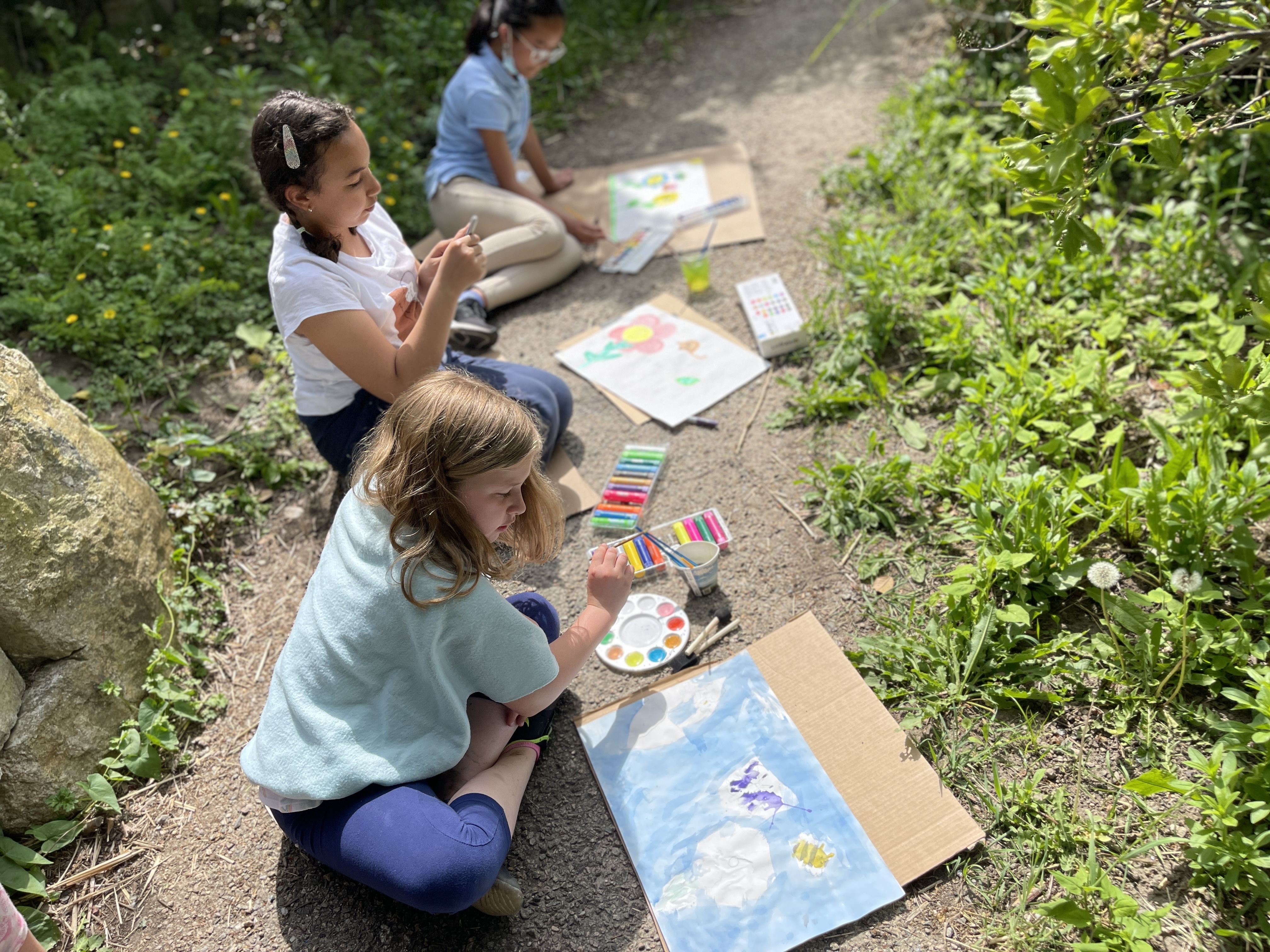 Arts destination
Matt joined HarborArts in 2011, two years after its founding by Steve Israel, an artist and environmentalist with a background in the architectural salvage business. He turned a working shipyard into a destination for locals and visitors to come and experience public art in the form of murals, outdoor sculpture, and other media.
"Steve has been one of my biggest role models and a mentor for many years," Matt said. "HarborArts gave me a platform to follow my dream of bringing people together around creativity and expression. It's been an ideal venue for hosting festivals, exhibitions, performances and other events."
The HarborArts Shipyard Gallery is located on the 15-acre grounds of the Boston Harbor and Marina, part of the public Boston Harborwalk, which connects the city's waterfront neighborhoods with each other.
As an arts showcase, their Shipyard Gallery boasts one of the city's largest collections of outdoor installations. Among them is its iconic, 40-foot steel codfish fabricated from nearly two tons of salvaged materials. The sculpture sits atop the roof of a 30-foot warehouse and is visible for miles. Their events and programming have drawn thousands to the shipyard for public art and creative experiences
Changes at the helm
Today, Matt is the sole helmsman of HarborArts. He chose to tack away from its original nonprofit model to one that seeks to inspire a wide range of collaborative art initiatives with other organizations in East Boston.
"We've kept the name, but instead of focusing so much of my time on running a non-profit with all that entails, we're more driven to develop partnerships with other nonprofits and initiatives to use the power of public art to amplify the incredible work folks are doing in our community.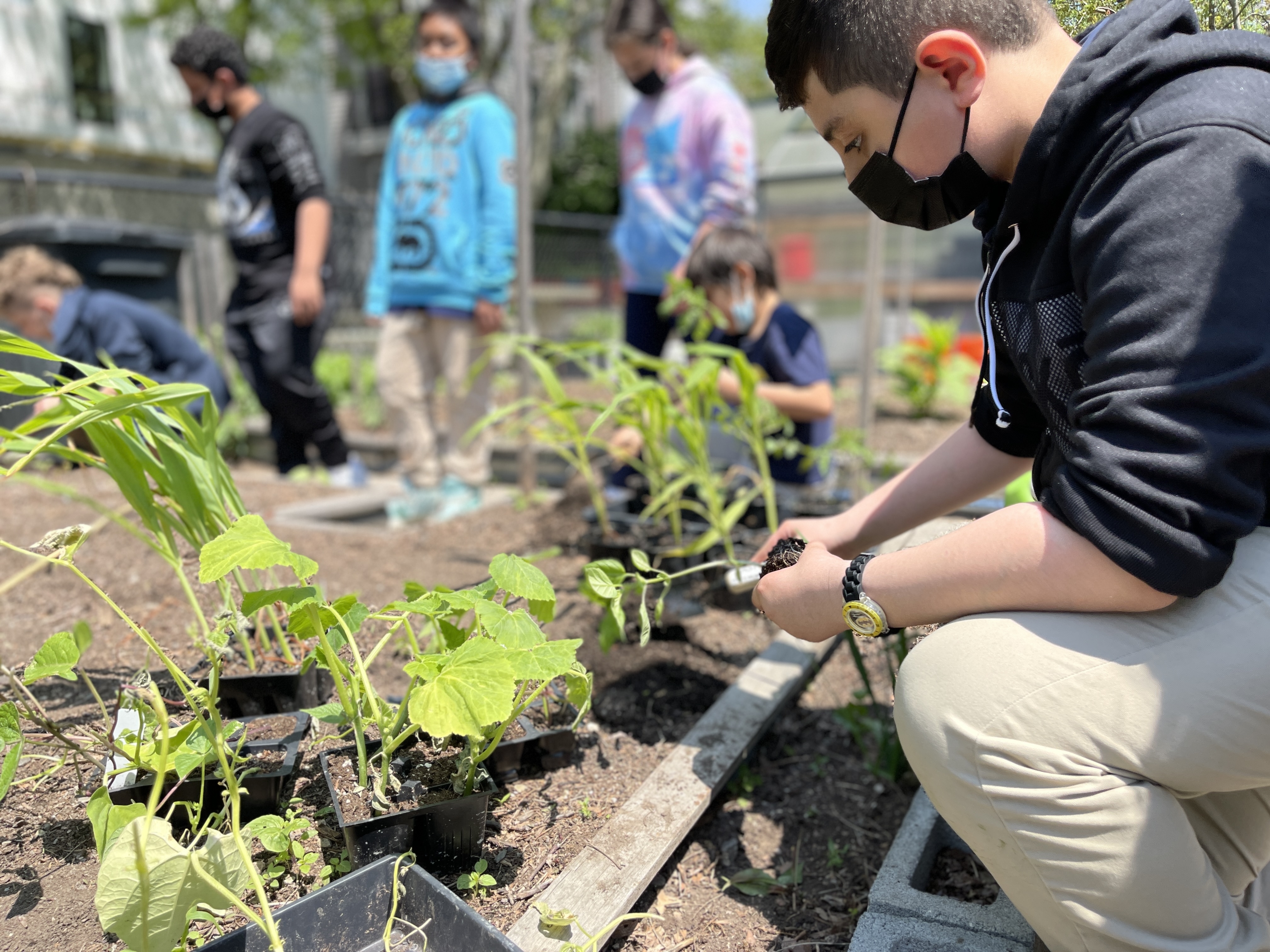 Urban farming meets public art
Matt points to the HARVEST project as a prime example of the direction he's taken HarborArts. The co-organizing fiscal partner of the project is Eastie Farm, a grassroots effort to foster spaces for growing food, building community, and caring for our natural world. In 2015, Eastie Farm took over a vacant city lot to grow fresh produce in raised beds and now farms several spaces and have successfully completed construction of the first geothermal greenhouse in Massachusetts.
Together, HarborArts and Eastie Farm partnered with Boston Public Schools, specifically two elementary schools in the neighborhood, to create the HARVEST project. "With the district's guidance, we chose to engage fourth and fifth graders because they're so perceptive and expressive but not yet bound by the inhibitions of adolescence," Matt explained. "We're collaborating with their teachers to engage the students in Eastie Farm programming. The ideas and knowledge from the youth coming out of this program will ultimately be translated into large-scale murals and artworks throughout the district.
The project begins with hands-on workshops with the students digging in the soil and watering the vegetables, often bringing their parents to help on weekends. "Students are learning to grow and care for the plants, discover where food comes from in our community and understand the difference between fresh and processed foods," Matt said. "At the same time, they're learning about pollination, biodiversity, and the importance of food accessibility."
Of course, HarborArts facilitates the project's many art dimensions, including student art activities and workshops. Together with several professional artists, they expressed their ideas creatively to inspire a new series of large-scale murals at the two participating schools.
"These youth-led murals will inspire and empower future generations to take action and care for our planet and all of its inhabitants," Matt said, noting block parties were held at the two schools to celebrate the project's conclusion.
Neighbors' smiles, a rich reward
When TD Bank contacted Matt about a meeting, he assumed it was to discuss business. But the meeting's real purpose was to recognize the great work he's doing to bring the community together – and to show TD's support by recognizing him as a 2022 #TDThanksYou hero.
"I really appreciate TD Bank's support of what we're doing in our partnerships," Matt said. "It's high-stakes and high-pressure work that's hardly financially rewarding. But when you see the smiles on your neighbors' faces and their shared sense of pride for our natural resources and how they can make an impact on the world around them, that's the richest reward of all."