Just four years ago, Kim Davis met her birth mother for the first time.
But as a child, the Senior Contact Center Manager in charge of the Credit servicing pillar lived a seemingly idyllic family life, growing up in a selfless household, often helping to care for and support her grandparents and great-grandparents.
And it was that caring environment that instilled a sense of purpose within her to give back.
"I had everything I could have ever wanted," she said. "So much so that giving back isn't a chore, it's something I've always wanted to do."
However, when Kim was 21, she was hit with the biggest shock of her life – she was adopted.
"I was actually at a funeral and someone asked me if I had met my birth mother yet," she explained. "I said, 'What?'"
The news shook Kim to her core.
But instead of letting this derail the life she built, her journey of self-discovery solidified her deep desire and will to do more for others – especially women in similar circumstances as her birth mother once was.
Paying it Forward
Kim has a lot of blessings in her life. She has a dedicated husband, three loving children, four dogs and has led a successful career with TD Bank for nearly 15 years.
While working for TD, Kim says the Bank has always been supportive in her living her authentic self and pursuing outside endeavors. This includes volunteer work at organizations delivering meals to the elderly, her local churches and most recently, a local organization that helps abuse victims heal.
This summer, Kim was appointed to her first non-profit board position donating her time, business acumen and leadership experience to the Julie Valentine Center in South Carolina.
The nonprofit provides free, confidential services to sexual assault and child abuse survivors and their families. It also holds a special place in Kim's heart – her birth mother was sexually assaulted in college, which is how Kim was conceived.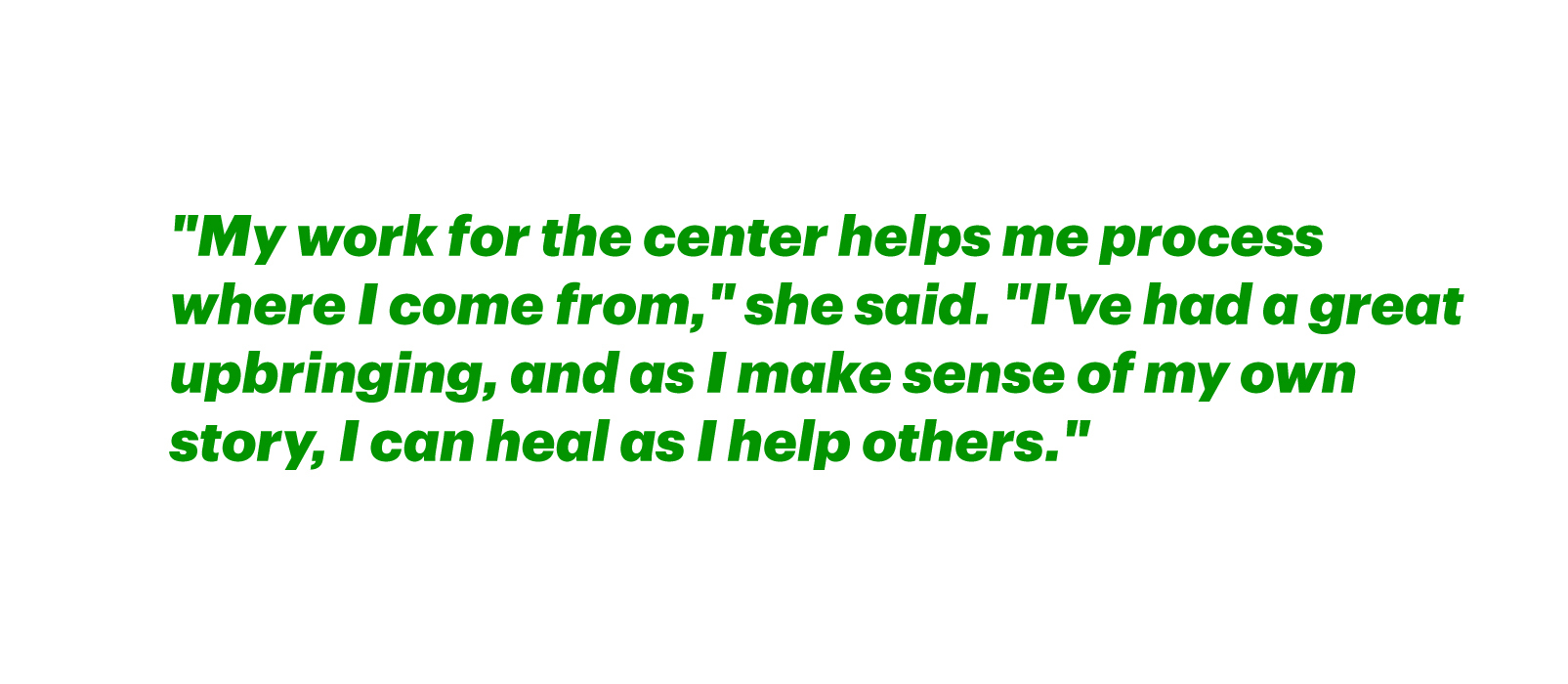 "It just gives you a whole new perspective."
Kim says that after joining the center's board earlier this year, she was immediately immersed in learning what they do to help so many.
One of the things that stuck out was how the center made the environment as friendly and comforting as possible for children and adults who have suffered this type of trauma.
She was surprised to find out how crucial a center like this was, as a lot of children feel better after being spoken to and examined after trauma, because it helps them feel as if they're not "broken."
"They just feel better knowing nothing is wrong with them after such a tragic experience," she explained. "The work they do is so impactful, it's a whole circle of health and assistance for survivors from childhood to adulthood."
The center has also had success working with legislators in South Carolina to help pass new laws, including recent legislation that requires rape kits to be catalogued and tracked. In the past, many of these kits were lost and never tested.
"The stories you hear are heartbreaking," she says. "It just gives you a whole new perspective."
"I can't believe you're my daughter!"
Kim just finished her first fundraising 10K for the center and said she was proud to include her children, friends, family and even TD in something that is so close to her heart.
"Our goal was to raise $1,000 and we wound up raising $2,060!" she said. "It makes it feel like you're really doing meaningful, positive work that really helps people."
Kim says she also takes her children to local philanthropic events in hopes of showing them the importance of volunteer work and helping others.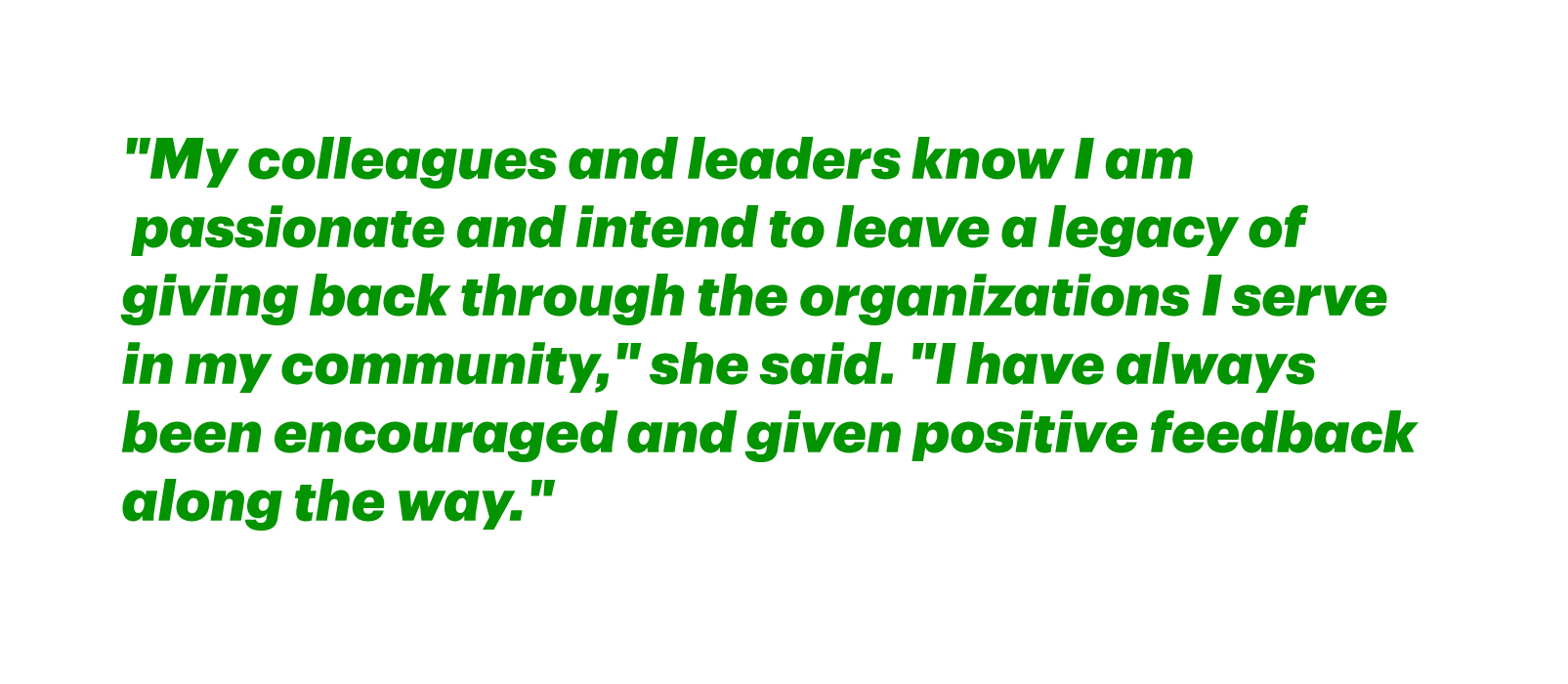 Kim also praised TD's new Nonprofit Board Education program for helping her hit the ground running as a newly minted board member at the center. The program is free for colleagues and includes three learning sessions and a library full of resources that can help with the daunting task of wanting to join a nonprofit board, including learning about what to expect and how to give back.
Yet, it's her selfless outlook and community commitment deep-rooted from her childhood that has helped Kim get to a place where she is finally ready to open up about where she comes from.
In the years since she met her birth mother, the two have since built an amazing relationship – and to say her mother is proud of the woman Kim became would be a gross understatement.
"I can't believe you're MY daughter and we found each other! I feel like we've been together all this time. It's just so easy to build a relationship," Kim says her mother exclaimed recently.
"My mom went through years of counseling and she's in a good place to finally talk about her trauma and I am nearly ready to have that conversation, too," she said. "The point of me sharing my story is I just hope this can help someone else that comes from a similar situation."