Travel presents a wonderful opportunity for children to have new experiences, learn new things, hone social skills, and gain practice dealing with the unexpected. There can also be added challenges if the children have autism.
It can be more expensive when traveling with someone with any type of disability, including autism, depending on the needs of your child and the vacation scenario. Traveling with a disability can be up to four times more expensive than it is for those without disabilities, depending on accessibility needs.
When it comes to autism, accessible accommodations that meet a child's sensory needs can add extra costs that come in the form of more expensive accommodations; seeking out specific foods an autistic child prefers to eat; only staying a few hours at overstimulating attractions after paying for full-day passes; needing to stay at a location longer to help a child to adjust to new environments or give added time to decompress.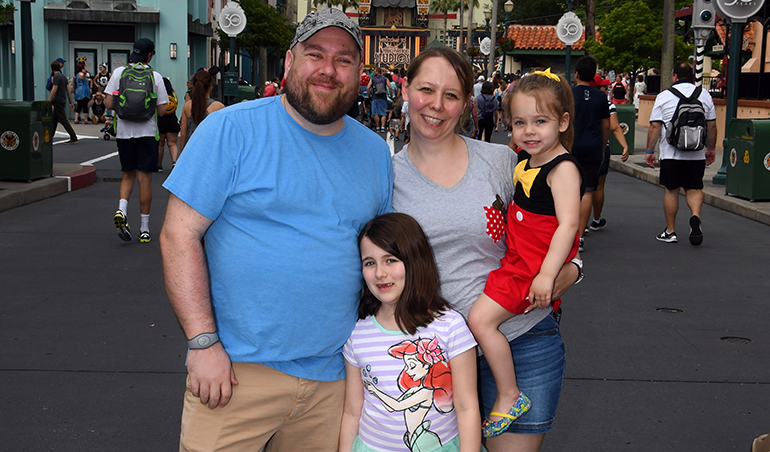 Get creative with food and drink delivery services
Jonathan Robertson, a Senior Technology Manager for TD in Maine, is a father to two daughters, including an 8-year-old who is diagnosed with autism. With extra planning, cost, and flexibility considered, his family has been able to fully enjoy multiple types of vacations.  The Robertson family tips include:
Getting creative with food and drink delivery services well before the trip
Making and living through social stories as frequently as possible
Stretching for flexible passes/tickets wherever possible
As an example, with a trip to Walt Disney World® in Florida, Jonathan's family ordered grocery delivery services to the resort for the day of arrival to ensure his daughter had multiple preferred snack, drink, and supplement options. The leftovers were donated to a local food pantry.  To help with character meet and greets, a social story was printed with photos of guests meeting the characters and YouTube videos were played to go over how an interaction might look or feel. 
"We did a three-month lead up with visual and social stories for our daughter to know what to anticipate and to build excitement for the trip." he said. "To support sensory overload, fast passes and flexible park schedules were used to give adequate build in time to adjust, react, and process what can otherwise be overstimulating scenarios. That said, for the extra planning and cost, our daughter still speaks fondly to her experiences over three years later and frequently asks to look through the photos from the trip."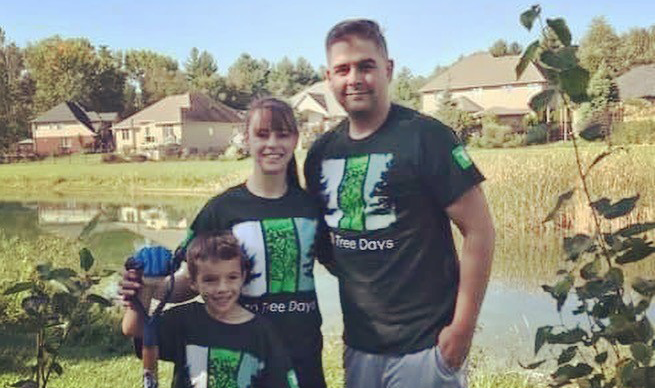 The key is communication
Brie Broadbent is a TD Mobile Mortgage Specialist Assistant for Real Estate Secured Lending based in London, Ontario, and the mother of a son, who has been diagnosed with autism at level one, high functioning. The most important action she takes is to make sure there is full communication whether it is for a vacation or even just a day trip.
"Providing him with expectations and timelines helped him do incredibly well even for a child not on the spectrum," she said. "We discussed where we are going and showed him on a map and the website to see what was available at the destination for him to do. When we recently travelled to Jamaica, we set the expectation that our first day would just be spent travelling and the next day we would go to the pool/beach."
Her family also set expectations around proper airport behavior and explain about how they may seem short or stressed due to everything involved with having to go through airport security. They do this to reassure him that they are not mad at him.
"We need to be professional and direct and keep up the pace for others traveling as well," she said. "Contacting the airline for accommodations to board first or last can also be helpful."
Here are some other tips from the Broadbent family:
Making sure you have lots of snacks, gum, a tablet with pre-downloaded shows and a charging cord and battery backup. Also, earphones (preferably over the ear vs ear buds which tend to be uncomfortable) can be helpful.
Be prepared to have a day here or there to just rest in your room; the sun/heat or additional stimulation can really drain those on the spectrum.
Take advantage of room service when free and available.
Make a schedule for the week but give notice if there is a change in the schedule.
Bring a comfort item from home such as a blanket they sleep with or small stuffed animal. The Broadbent family often checks out the resort shops on the second or third day to find a small stuffed animal that can be used as reward for good behavior on the trip and is also great keepsake.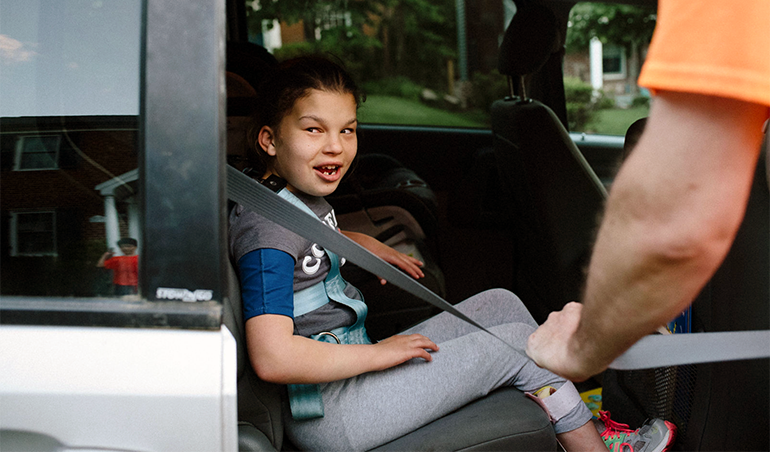 Check in before you arrive
It can be very advantageous to let the hotel where you are staying know your needs before you arrive," said Apoorva Gandhi, Marriott International, Senior Vice President, Multicultural Affairs, Social Impact and Business Councils and board member of Disability:In, a national organization committed to empowering businesses to achieve equality and inclusion.
"Information about meals, guestrooms and recreation in particular can be helpful," he said. "Awareness of preferences allows the hotel property to ensure a great experience for the entire family. An email or a phone call with the hotel works very well."
More strategies to plan and save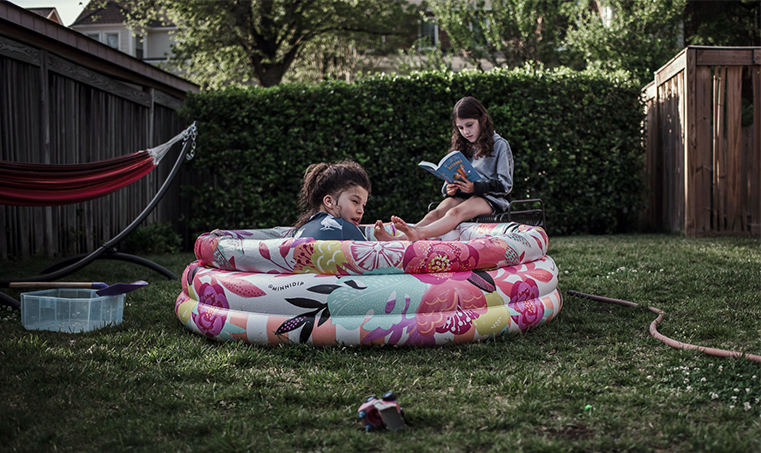 Aim for meaningful rather than many trips: To create a successful trip, it may be worth considering spending more money on fewer vacations. Choosing a location based on a child's special interest, for example, may cost a little more but it's likely the child will be happier, more engaged. It can also be helpful to spend more on larger hotel rooms that will feel less crowded and quieter, which can help autistic children feel more comfortable in a new location.
Planning longer vacations may also be helpful to give your child a day or two to adjust to a new routine instead of planning full days right away. It can be helpful to start researching what an ideal vacation looks like, then setting a monthly savings budget to reach that goal. One great vacation every one or two years is a better option for some families than multiple vacations that are not as well-considered for their child's needs.
Save using credit card points: Because traveling with a child with autism may cost more, strategically using credit cards and loyalty reward programs can make a trip more affordable. Those with good credit scores may be able to open new credit cards with high sign-up bonuses. These bonuses provide points that can be used towards upgrading airline seats and hotel rooms that may work better for a child that gets overwhelmed easily. Users continue to earn points the more they use the credit card. Similarly, showing brand loyalty towards a certain airline or hotel can help travelers accrue points they can use to help make travel more comfortable and manageable for a child with autism at no extra cost. 
Save by traveling off season: Traveling during non-peak times for your preferred location is a great way to save you money. Because sites will be less crowded at less popular times, it's also a great way to explore somewhere new with fewer crowds, which can be more manageable for many children.
Arriving at venues or locations early before the crowds arrive and the noise levels are higher can help make it a better experience for your family. Many times, the overstimulating experience of a new place can be exhausting so by avoiding the crowds, it allows your family to make the most of your time.
Seek out autism certified locations: Some resorts, attractions and even entire cities have sought out autism certification, with locations mainly in the US to date. Requirements for becoming autism certified vary by location. However, a common thread is that all autism certified places have staff that have completed autism sensitivity training and have committed to being autism friendly. Planning a trip to one of these locations can help ensure a smooth trip with a lot of value.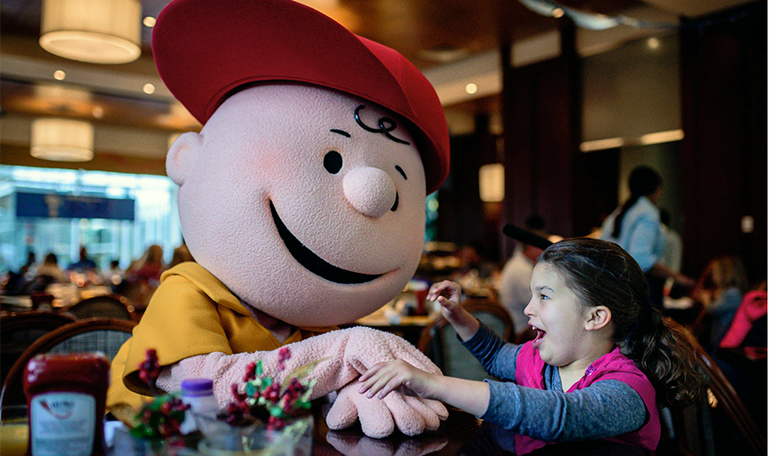 Save for a resort: Resorts are a great option for children with autism. Most resorts have activities, food and lodging close together. That helps autistic children adjust more easily to being away from home and makes it easy to go back to the hotel room for a break when one is needed. To make things easier, look for resorts that are autism certified, ensuring that their staff is equipped to provide support when needed. At some resorts, childcare from specially trained caregivers is available making it possible for parents to have respite while on vacation. Because some resorts offer discounts and other perks for return visitors and those who hold branded credit cards, investigate these options before booking a stay. Repeat visits have the additional benefit of being familiar resulting in an easier adjustment on subsequent vacations. 
Look for no-cost supports: Many accommodations for children with autism are free, but it's a good idea to ask about them in advance. For example, most hotels will give families with a sound sensitivity issue a room in a quieter floor if they request one in advance. Some museums offer sensory-friendly hours at no additional cost. Because these are generally not offered every day, some research is needed so that families can plan to take advantage of these programs. Many attractions offer accommodations if requested, including the ability to skip the line and sensory rooms. However, using some of these programs require documentation so it's best to investigate what is offered in advance so you are prepared when you arrive.
 For more on personal finance topics
If you have more questions about other personal finance topics that matter to you, visit the Learning Center on TD Bank's website.
We hope you found this helpful. This article is based on information available in April 2023 and is subject to change. It is provided as a convenience and for general information purposes only. Our content is not intended to provide legal, tax, investment, or financial advice or to indicate that a particular TD Bank or third-party product or service is available or right for you.
For specific advice about your unique circumstances, consider talking with a qualified professional.
Links to third-party sites do not constitute an endorsement or an approval by TD Bank of any of the products, services or opinions of the corporation or organization or individual. TD Bank bears no responsibility for the accuracy, legality, or content of the external site or for that of subsequent links. Any third-party trademarks or service marks mentioned herein are the property of their respective owners. Contact the external site for answers to questions regarding its content. See our website Terms of Use for more information.