As many of us continue to embrace online shopping to avoid the crowds associated with in-store shopping and with the holiday season in full swing, scammers know this is an opportunity to target unsuspecting consumers. With higher volumes of online shopping and advertisements around the holidays additional risks present themselves and understanding how these risks work is key to keeping your money and personal information safe.
From grocery stores that offer online ordering and pickup or delivery services, to smaller local businesses that are working hard to pivot to online sales, there are nearly endless opportunities for consumers to shop online.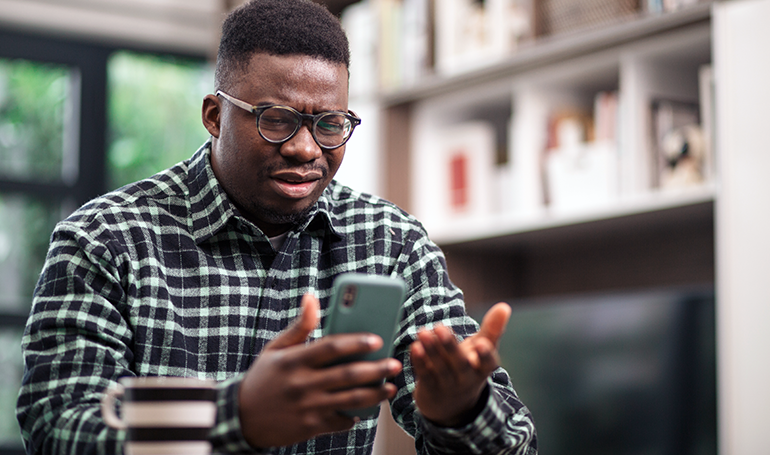 The Federal Bureau of Investigation's Internet Crime Complaint Center's (IC3) 2021 report showed that non-payment or non-delivery scams cost people more than $337 million. Credit card fraud accounted for another $173 million in losses.
If you've never shopped online before, a good place to start is with an established retailer you are familiar with.
Check out sellers: Conduct independent research before you buy from a seller you have never done business with. Some attackers try to trick you by creating malicious websites that appear legitimate, so you should verify the site before supplying any information. Locate and note phone numbers and physical addresses of vendors in case there is a problem with your transaction or your bill. Search for merchant reviews.
Make sure the site is legitimate: Before you enter your personal and financial information to make an online transaction, look for signs that the site is secure. This includes a closed padlock on your web browser's address bar or a URL address that begins with "shhtp" or "https". This indicates that the purchase is encrypted or secured. Never use unsecured wireless networks to make an online purchase.
Protect your personal information: When making a purchase online, be alert to the kinds of information being collected to complete the transaction. Make sure you think it is necessary for the vendor to request that information. Remember, you only need to fill out required fields on a vendors checkout form. Before providing personal or financial information, check the website's privacy policy. Make sure you understand how your information will be stored and used.
Understand the tactics used
Consumers need to be vigilant in opening unsolicited messages that are received via email or text. Always use extreme caution when receiving messages with links or attachments as this is a common tactic to have the consumer click on links or pages that allow the scammer access to devices utilized or ask for personal information to be shared.
Beware of online ads as they may not be legitimate, or they might redirect you to a malicious webpage – rather than clicking into them directly, go to the retailer's website and look for the product
Scammers prey on your emotions to trick you into acting quickly using fear, greed secrecy or empathy as the reason to act quickly. A common shopping scam text's that you made a purchase (that you did not) and informs you that you must act quickly to stop the charge using a supplied link.
It is important to understand that this tactic may be to attain your personal information for financial gain.
For more information
To learn more about how to keep yourself safe from online scams throughout the year, check out TD Bank's Learning Center article on Scams: Phishing, Vishing and SMShing.