No one can forget where they were at 8:46 a.m. ET on Tuesday, Sept. 11, 2001 when the first plane struck the World Trade Center North Tower.
As a native New Yorker, I remember how that day impacted my community and me, and the feeling of shock and despair as we gathered around a TV to watch the second plane hit the South Tower. It was immediately evident to everyone that the United States was under attack. We then witnessed another plane collide with the Pentagon: a direct attack on our nation's capital. Our world had forever changed on that day.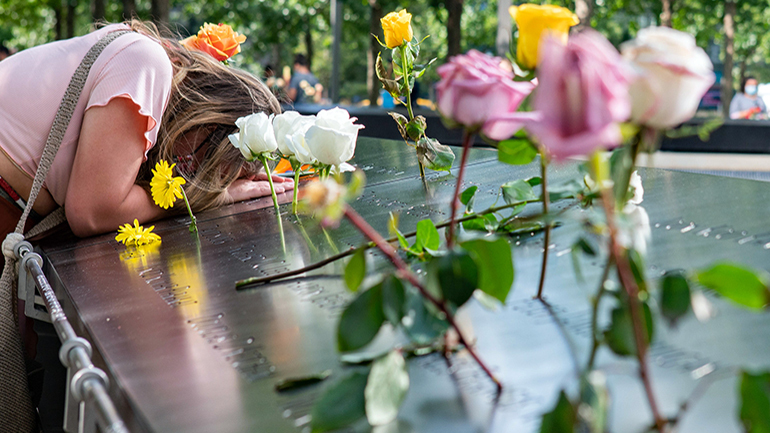 Twenty years later, the pain of this tragedy continues to echo. Today, I encourage you to take a moment to remember those impacted who may have lost loved ones, family members and friends on that day and in the ensuing years. Remember not only the tragedy of that day, but also the courageous actions of the passengers on Flight 93, who died while fighting back against hijackers. I recall the bravery of the first responders in New York City and Washington D.C. – firefighters and police who saved countless lives at their own peril. I remember those first responders who made the ultimate sacrifice and did not return home to their families.
But what I also recall from that moment in time, is people helping other people in need: Our nation met the difficult challenge of recovery because of the efforts of so many individuals who pulled together to focus on what unites us. That continues to inspire me every day.
So, today, it is my sincere hope that we can all lend support to each other, our Customers and Communities, giving a little extra grace and compassion to one another.
Because I will never forget. None of us ever will.