The celebration of Black History Month in 2021 comes at an unparalleled time in the United States. It follows a year when we as a nation could not turn away from racial injustice.
In the wake of everything, the question arises as to what Black History Month is supposed to be and why we still need to commemorate the month. The answer to that question in the Black community and overall can vary greatly depending on different experiences, including generational. But in recent interviews with three TD colleagues of different ages and backgrounds, one thing was agreed upon – history is the key to the future.
"What is really important about Black History Month is Black history. Don't overlook our history, if we do, we are doomed to repeat it," said Jay Martin, TD Bank's Head of Operational Support, U.S. Contact Centers. "We must continue to build on what's been done. We cannot forget what has happened, we are not there yet. We can't forget the past; it must be a building block to move forward."
The Evolution of Black History Month
The roots of Black History Month were planted in 1915, only 50 years after slavery was abolished in the United States, by Carter G. Woodson and Rev. Jesse E. Moorland with "Negro History Week." By the late 1960s, it evolved into Black History Month on many college campuses.
President Gerald Ford officially recognized Black History Month in 1976. He noted that this was a way to "seize the opportunity to honor the too-often neglected accomplishments of Black Americans in every area of endeavor throughout our history."
Although its official recognition by President Ford brought about more attention, in those early days, the commemoration continued to be fully celebrated only in the Black community. As the month's celebrations entered the mainstream more, it made a significant difference in how new generations perceived it.
We spoke with three colleagues to get their personal perspectives for what Black History Month has meant to them and how 2021 is different.
Out of the Turmoil Things Progress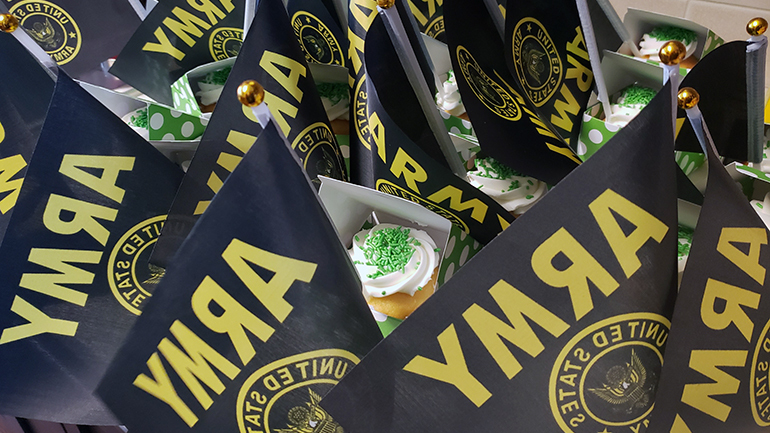 For Michele LarMoore, TD Bank's Head of Business Transformation, her early memories of Black History Month meant the joy of performing on stage at churches and community events to share the meaning of the month. Her parents enrolled her in many community organizations where she was taught about Black history through the various art forms.
"There seemed to be little interest in the Black History outside of the Black community" said Michele, who wrote a book, Unfolding our Past, about the history of her family in America. "At school, there would be discussions about the popular historical names (Martin Luther King Jr. and Frederick Douglas) but the textbooks contained a couple of pages about them, and the school curriculum only allotted a few days learning about them."
Once she became a mother, the commemoration took on a different meaning. She made sure that her son Brandon had a deeper understanding of American history and the contributions that Black people made by taking constantly taking him to public and historical libraries to expand his knowledge.
"The events of the last year has brought Black history to the attention of a larger audience," she said. "Out of the turmoil, things progress."
This year's Black History Month is a time of transition for Michele both as an American and a parent.
Her son Brandon decided to enlist in the Army and left for basic training in Georgia last month. She notes the experience of attending college virtually due to COVID-19 gave him time to think outside the box as to how he can help people on a broader scale.
Brandon's goal is to become a nurse. "By joining the Army, he can help people on an even larger scale while defending our country," she said. "Everything going on the past year, has provided an opportunity to see the importance of the rules of law and democracy, so this decision made sense for him."
Her pride also connects with the deep meaning in learning about the heroes in the Black community during her youth. There are still many heroes today such as her son Brandon who has "made a decision to be brave enough to defend the freedoms we all hold so dear."
It was Bigger than What They Told You in School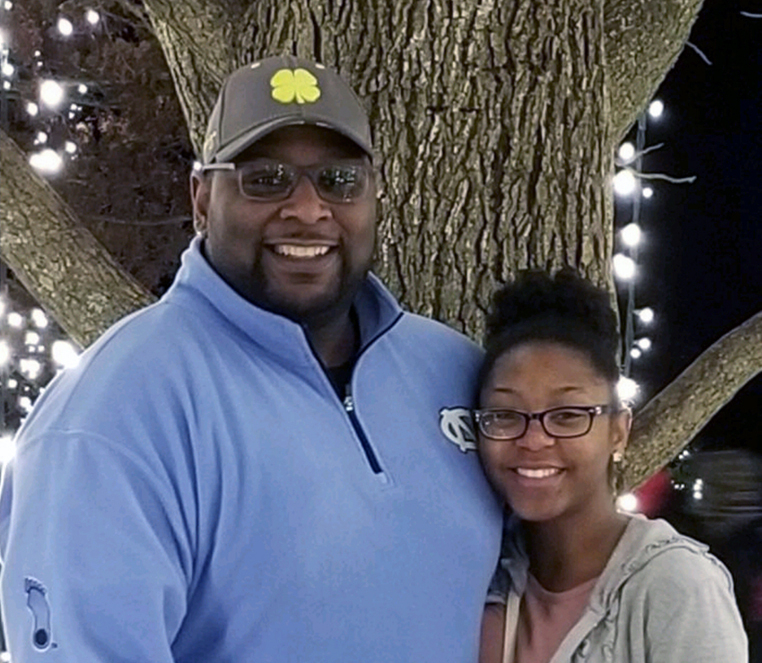 For Jay, who spent his formative years in many places including the south and northeast, Black History Month was a time when schools would simply scratch the surface about the deep history of a few famous Black leaders.
"It wasn't in the sense of how my family talked about Black history," he said. "There was so much more than what you read in textbooks."
This year's Black History Month is different, according to Jay.
"I don't think Black History Month or state of Black people has become more important; it's always been important" he said. "The current times are focused on where we are. The events last year were not new to us. But the state of the Black community is viewed differently, now there's video proof. It pushed our history to the forefront. It said, here's the state of things for us, let us show you."
Jay is also encouraged by TD Bank's efforts to address racial injustice and looks forward to seeing the progress. He continues to advocate for the bank to make financial contributions to "move the dial."
"It starts with economic equality, to get more people of color on sound economic footing," he said.
Best Path is Education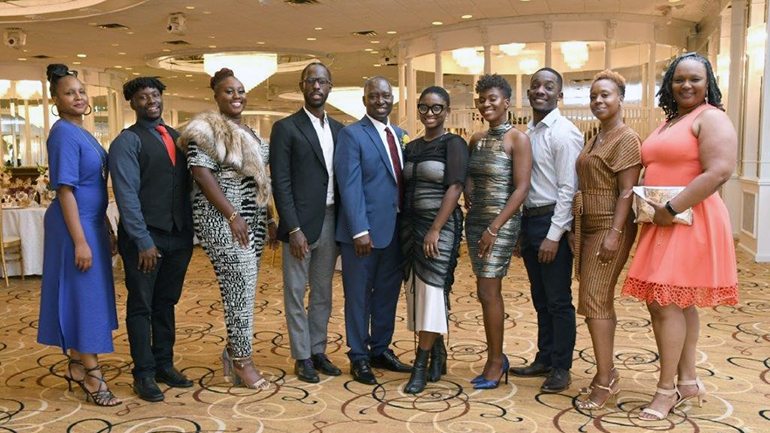 Taj HoChoy, TD Bank Commercial Credit Analyst, grew up in Brooklyn NY, and attended a high school that fully celebrated Black History Month.
"Black History Month was a celebration of culture influence and achievement, for friends and family, everyone in community," said Taj, who has been at the bank for two years. "It was absolutely a big deal. It was very important to shine the light on Black history."
In the ensuing years after graduating from college, Taj was surprised to learn how little some people knew about Black culture and the everyday experiences of the Black community. That's why Taj feels it's critical to celebrate Black History Month and support educational programs throughout the year.
"I look for events to attend to hear leaders who have more experience. I use it as time to sit back and listen, " he said about this year's Black History Month. "It's a time for me to serve and soak up the moment being around Black excellence and culture. I can witness Black achievements that happened before I was born. "
Taj is very encouraged by the bank's efforts in striving for equity and inclusion. He particularly commends the new educational programs that bank employees are being offered to discuss the important issues of race and the impacts of racism.
"It plays an immense role," he said. "It's education that addresses topics that sometimes people of color feel uncomfortable talking about. But it's very, very important for people of all races to address. The best path is education. As we think about Black history and our path to inclusion, education is the first step to challenge systems of oppression and create safer communities for all."
---
Want to learn more about Black History Month?