Even before COVID-19 fundamentally changed how we live and work, TD Bank was dedicated to meeting Customers' changing expectations. This included making adjustments to the Store model and enhancing digital and mobile capabilities to engage with Customers via whatever channel they choose
Prior to and especially during the pandemic, consumers began expecting more from their mobile, web and other digital channels, especially as stay-at-home orders were on the rise around the world. The pandemic seemed to accelerate a drive to digital, not only for retailers but for banking and service industries, as well.
Even TD—a brand known for its high-touch, Human interactions—saw a 6% increase last year in active digital users and a 14% increase in active mobile users. And while some of that was likely due to circumstance—stay at home orders; minimizing face-to-face interactions, etc.—these numbers also reflect our Customers taking advantage of our self-service capabilities during this period.
"We're always looking at how we can best meet the evolving needs of our Customers, particularly as adoption of our self-service capabilities, including online, mobile, and ATM, grow," said Ernie Diaz, TD's Head of Consumer Distribution, Wealth and TD Auto Finance. "We know Customers still love coming to see us, and we love having those Unexpectedly Human interactions. We're a growth company, and with that, we know it's critical to balance the investment in our physical Store network with investment in our critical digital platforms and capabilities to be sure our Customers have the same Legendary experience across all of our channels."
Building the Bank of the Future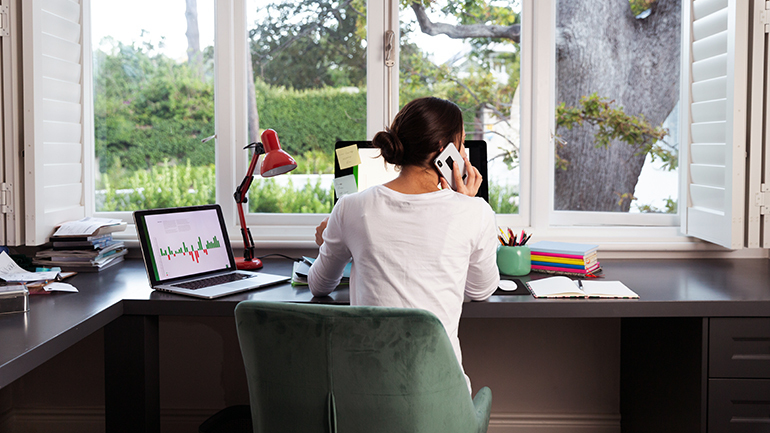 TD wouldn't have seen such a huge increase in digital users if we hadn't given our Customers the options they needed and wanted from our digital platforms.
Last year, we launched our TD Virtual Assistant "Chatbot" to provide answers to common Customer questions, which in turn relieved stress placed on our U.S. Contact Center at the height of the pandemic. With that tool, we've responded to more than 2.8 million requests from over 1.7 million Customers since its inception in April 2020.
Self-service continues to be a priority. Our Customers continue to leverage tools like mobile deposit, recording 25% more transactions in 2020 than the year prior, but we also remain focused on building omni-channel capabilities that provide convenient options for Customers. For example, Customers can now leverage Curbside Debit Card Delivery to order a debit card online and pick it up outside one of our Stores. This service combines the speed and convenience of digital with the in-person experience our Customers value.
"We know how important our digital platforms are to our Customers, and we're making investments to provide a Legendary Customer experience in new ways," said Lino Catana, Head of Digital Performance & North American Public Sites at TD. "We're closing self-service gaps for Customers by increasing options such as the ability to lock or unlock a lost card, or order a new card via Online Banking. We're also driving highly personalized connected Customer experiences with our TD for Me implementation to help provide Customer-targeted and relevant content and services within the TD Mobile App."
The Future is Now
Investing in digital self-service options will be a continued priority for the bank throughout 2021, as will introducing new ways to more deeply connect the Customer experience across all channels—be it Store interactions, calls to the Contact Center or activity on our mobile app. TD's commitment to Personalization will also be a focus this year as the Bank leverages deep consumer insights to inform Customer interactions across new and existing channels. We'll work to engage with our Customers in meaningful ways, no matter what channel or where they are on their financial journey.
"As we aim to build the bank of the future, we continue to optimize the business and make investments that help us respond to shifting Customer preferences and expectations," Ernie said. "Our investments help us to remain competitive and enable future growth—this includes responding to our Customers' growing need to bank with us digitally, while continuing to reinvest in our Store network and other Distribution channels to deliver Legendary service and advice."
Want to learn more about Innovation?