TD Bank celebrates Black History Month by honoring and amplifying the work and experiences of colleagues, customers and communities across North America who continue to "March Forward" for equality. We acknowledge the incredible achievements of the past during this incredibly important month, with an eye on forward progress and the bank's lasting mission is to support those who are creating the foundation for a better future for all. This includes colleagues making a difference within TD, customers inspiring so many outside the bank and organizations who continue to be change-makers in the communities they serve.
Yani Talley has never been at a loss for words. At nine months old, she was already having full conversations with adults. Yani has been using her voice ever since in the mission of improving the lives of her colleagues and all those she has met throughout her life.
"I started talking when I was around five or six months. By the time I was nine months, I was having full conversations with adults. That's where I found my voice," she explained. "My mom allowed me to be curious and ask hundreds of questions."
Yani has not stopped using her voice or asking questions since. TD Bank has benefited from Yani's voice in her role as Diversity and Inclusion Corporate Communications Manager at TD Bank. But perhaps even more importantly, Yani has been a powerful advocate in her role as a mentor.
Graduating from Hampton University in 2016, Yani joined TD roughly two years later eager to start a career in communications.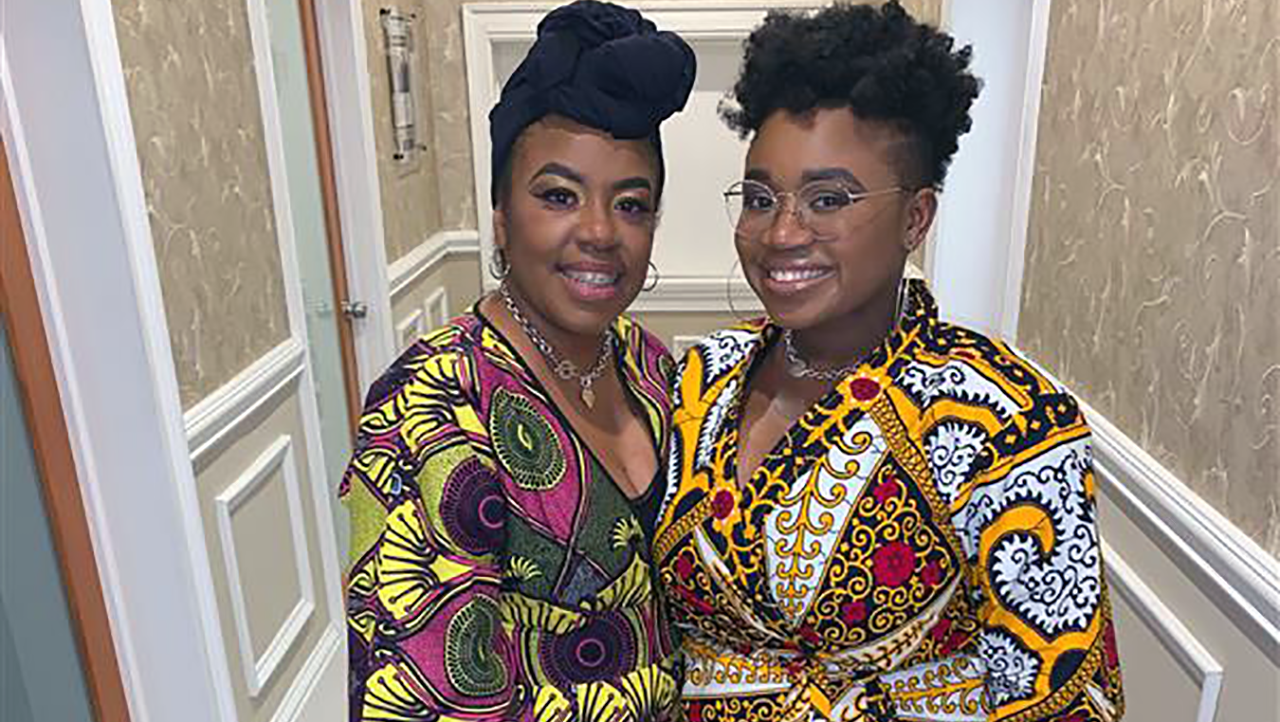 "I had no interest in banking, but I was pretty burned out at the time. I would freelance in Philadelphia and travel to New York three days a week to work as a magazine designer. I also worked in the restaurant industry at the time, so you can only imagine how stretched thin I was." She goes on to say, "That's when my mom told me to give TD a shot and see where it goes. So, I took the leap. I knew I would need to put myself out there, probably have some uncomfortable conversations and start working on my brand because, again, I went to school for communications, not banking or finance."
Yani also credits her mentor, Shelley Sylva, Head of Corporate Citizenship for helping to shape her perspective on corporate America and show her how to navigate through a workplace without losing sight of yourself or your people.
"When I first started here at TD, Shelley told me that it is critical to lift others up as you find your way because they may need help just as I did," she explained. "As women, particularly Black women, we often find ourselves in a constant battle of stereotypes and systemic obstacles. I want to be on the side of the table that changes that narrative."
Ever since that discussion, Yani has made it an effort to work in her community and workplace to pull others up by providing mentorship to help people reach their full potential.
Nina Conteh, Business Management Analyst for Consumer Bank Business Management and Governance, at TD Bank, met Yani soon after starting her career at TD. Sitting a row apart, they met after recognizing they both were wearing sorority shirts from historically Black Greek letter sororities.
"Having someone like Yani as a mentor has tremendously helped me in navigating corporate America as a person who joined TD right out of college, " Nina said "She has shown me the value of relying on your network for support and how to fully utilize the resources the bank has to offer to expand my skill set."
A passion for helping others
As Yani continued to grow her network and explore different opportunities at the bank, she also discovered her true passion project – mentorship. After leaving the Contact Center, she knew that wouldn't be the last time she talked to her colleagues at the business.
One of Yani's current mentees, Jasmine Barber, Sprint Manager for TD's creative agency, started in the Contact Center and met Yani during TD's League of Excellence event, created to celebrate top employees across the organization. During their time in the Dominican Republic celebrating their accomplishments, Yani vowed to Jasmine that she would help her find her next big career step.
"When it comes to my career, Yani has gone above and beyond in making sure I am meeting the right people and taking every opportunity to grow at TD. She has prepped me for interviews, found mentors that aligned with my career goals, and always made sure that I was up for any challenge," Jasmine explained. "When it comes to Yani's ability to pour back into black colleagues and communities, the one word that I could think of is: selfless. Her goal has always been to elevate the Black experience at TD by making sure we are heard and seen in every space. Yani's dedication to serving the community inside and outside of TD is admirable and inspiring. She finds every opportunity to give back and takes the initiative to show others the blueprint for showing value in that experience. Having a person like Yani in your corner means that you will always win."
Yani's mentorship doesn't stop there. She has mentored with Project SEARCH, a program focused on providing career training and education to young adults with intellectual and developmental disabilities, since joining the bank and took a college student under her wing last year supporting D&I communications.
This dynamic woman's activism takes many forms, including an upcoming scholarship program.
"I am also a member of a sorority and have been working with my sorority sisters to build out a new initiative. We're officially launching our scholarship and mentorship program during Black History Month this year. I get the most joy just finding ways to support my people, especially those who started off in similar steps as me towards the end of college and post-graduation," she explained.
The guiding star

Yani is proud to carry on her mother's legacy. No stranger to the banking industry, Yani's mother, Tiffanie, exemplified how to be a successful Black woman in America.
Yani said her mother was the inspiration for her professional maturity. For example, Tiffanie showed her the importance of having your company colors in your closet, knowing how to counter an offer, and how maximizing the benefits of a company can expedite your personal and career growth.
"My mother is my rock. She was a single mother with three little rascals, and she found a way to still make her dreams happen," Yani said. "She owned restaurants, dance schools and electronic stores while working full time and taking care of her children. She also made sure we were involved in the community in some way. From inner city sports to passing out canned goods, she showed me what it means to stand with your community and do more than send donations."
Tiffanie showed Yani and her brothers how to lead by example and stick together. Yet Tiffanie also emphasized the importance of each of her children to find their own way and voice in life. This everlasting guidance continues today.
"Am I the only one that still calls their mom for just about everything?" Yani asked. "My mother is a part of my journey — personal and professional. She guides me daily because I see her in myself. From navigating corporate America to finding the right board to sit on, she's done it and pays it forward by sharing her experiences with me."
Yani has hopes that the journey of full equality continues to progress this year, and she believes everyone has a role to help achieve this goal.
"As we move forward, my ask to everyone is to lend your support, a hand, or even just listen to Black women, Yani said. "I want 2023 to be the year of Black Women! It starts by society taking ownership of their unconscious bias and selfishness and committing to changing their ways to create true equality. Commit to paying it forward, not just in February, but March and forward."
Want to learn more about Black History Month?