Money Matters Monday celebrates this Black History month by looking at topics that have relevance in the Black community.

Generational wealth can provide your family with a strong financial foundation – and the security, freedom and opportunity that come with it – well into the future.
Building that financial legacy may feel daunting for those juggling financial demands today. The goal may seem especially daunting for Black families who, on average, have lower net worth than that of white households. Long-standing racial inequities contribute to this wealth gap, which includes historically lower wages and a disparity in inheritance; white households are far more likely to inherit family assets with higher economic value, and to receive significantly larger bequests, than Black families.
Despite these challenges, you can take steps to create wealth that will position your children and grandchildren for financial wellbeing. No matter where you sit now on the wealth spectrum, you can build a generational legacy – including cash, stocks, and real estate – by budgeting, planning, investing, and making efforts to protect your assets.
Here are recommendations from Parris Hall, Head of Wealth Banking Solutions at TD Bank on how to start your wealth-building journey.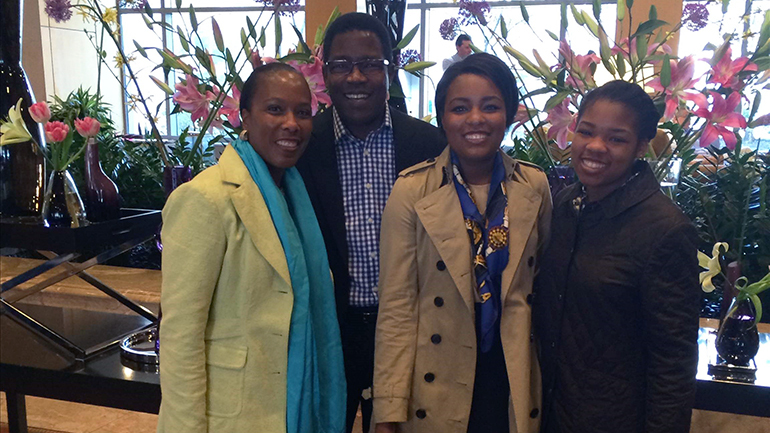 Budget with Purpose
Your financial journey starts with knowing where you are and where you're going. You need to know where you are and what you have now. Take stock of your current circumstances, from income and cash to securities and real estate. From there, you can set your financial goals and plan a course forward.
You've got to plan with a clear understanding and differentiation between your needs and your wants, and it's got to be goals based. This allows you to stay focused through the storm.
The key lies in making efforts to protect and enhance income while managing debts and expenses. Whether your income is $40,000 or $400,000, You've got to know where your money is going and direct it with purpose.
Take on debt only where it makes sense. Debt can be a useful tool if you're using it for increased purchase leverage of appreciating assets, such as purchasing or improving real estate. While even the housing market doesn't always go up, a home can often be an appreciating asset that can provide a foundation for building wealth.
Paying for college can also represent a beneficial investment. When you spend on an education that enables a higher paying job, that's an appreciating asset that pays off through generations.
On the other hand, avoid debts that increase your burdens and drain your finances. Credit cards and other high-calorie debt should be carefully monitored and limited in your financial diet.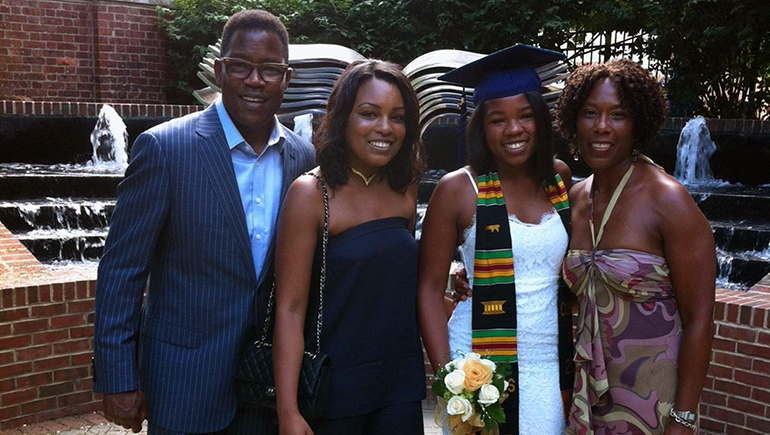 Learn and Invest
Many of us didn't grow up learning about investing and other financial services as a topic of discussion at our dinner table or in our homes. Others distrust financial institutions because of previous discriminatory practices.
By tapping into expert resources, though, you can gain the tools and knowledge to enhance your wealth.
Banks offer various resources – free or low-cost digital apps, experts at neighborhood branches and wealth management advisors – that can help you as you move up the wealth curve. Consumers can benefit greatly from seeking goals-based advice and investment strategies.
Protect Your Wealth
No matter how much wealth you amass, it only takes one slip and fall to have that go right out the back door. It's important to take steps to protect your assets against accidents and other risks and to ensure your wealth is properly transferred to heirs.
Property, life, and disability insurance can shield your assets should adversity hit. Insurance is your friend.
Make sure you have a will and that your assets are held in a way – in trusts, for example – that may help to protect them and aligns with your long-term goals. That's where expert financial advisors, accountants and lawyers can become important partners.
No matter where you are, understand your assets and leverage experts around what you need to do to protect your wealth.
While job loss, unexpected expenses, market swings or financial disappointments can place hurdles in your way, your wealth management, the way you're saving and investing and the assets that you're buying and where you're headed, that's really a long-term journey, and you must work to stay on course.
Do for Others
As your financial situation improves, invest in your family and community by helping others do better too.
In other words, when you're on the economic rise or "come up", you're also responsible for the "pull up" to help others along the way.
For more on personal finance topics
If you have more questions about other personal finance topics that matter to you, visit the Learning Center on TD Bank's website.
We hope you found this helpful. Our content is not intended to provide legal, tax, investment, or financial advice or to indicate that a particular TD Bank product or service is available or appropriate for you or your circumstances. For specific advice about your unique circumstances, consider speaking with a qualified legal or tax professional.
Want to learn more about Money Matters Monday?