It's a day that many dread each month. That's the day when rent is due.
More people struggle to make rent each month says Joyce Pisnanont, Deputy Director at the National Coalition for Asian Pacific American Community Development (CAPACD), a national coalition of nearly 100 community-based organizations spanning 21 states and the Pacific Islands.
While people across the country struggle to keep up with rising housing costs, the issue is particularly acute for members of the Asian American, Native Hawaiian, and Pacific Islander (AA & NHPI) community.
Twenty-six percent of Asian renters and 27% of Native Hawaiians and other Pacific Islander (NHOPI) renters are severely cost-burdened, paying almost half of their income towards their housing costs. This is because almost 55% of AA & NHPIs in poverty live in high housing cost regions, more so than any other racial or ethnic group and over double the proportion of the general poverty population.
"The pandemic increased financial and housing instability for many low-income AA & NHPI households, and so our work empowering local organizations advocate for and organize around some of the most important issues in low-income AA & NHPI communities and neighborhoods, like housing costs and economic development, is more critical than ever," said Joyce.
To help advance National CAPACD's work, the TD Bank's Office of Charitable & Community Giving awarded a $225,000 grant in July 2021 specifically focused on helping to expand the organization's education and organizing activities that help keep people in their homes as well as work to shift the narrative on housing affordability in the AA & NHPI community.
"While the COVID-19 global pandemic gave rise to anti-Asian sentiment, I am encouraged by TD's first philanthropic investment to the AAPI communities. One year later, TD continues to demonstrate its strong commitment in not just combatting anti-Asian racism but also working to bring greater diversity, equity, and inclusion into AAPI communities," said Kathy Wong, Senior Manager, Policy, Corporate Defense Group and Diversity & Inclusion Regional Council Co-Chair, Metro PA/NJ at TD Bank.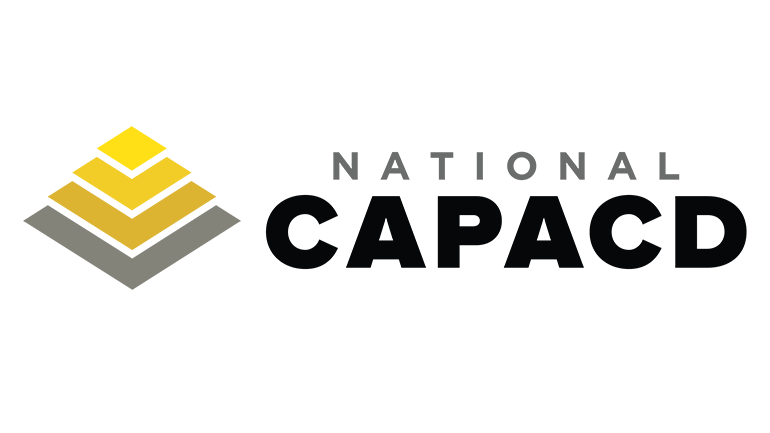 Working to Keep People in their Homes
The AA & NHPI community is often overlooked when it comes to housing issues according to Joyce because while AA & NHPIs are geographically concentrated within metro regions, they don't live in concentrated neighborhoods and have many linguistic and cultural differences.
"The cultural and language barriers are huge. When I was an organizer in Jackson Heights, Queens, I remember one community meeting where several organizers had to translate into three or four different languages. If we're only translating to the most spoken languages at a city-level, we're potentially leaving a lot of people out," said Nahida Uddin, Director of Communications at National CAPACD.
The pandemic brought on even more challenges to organizing. COVID-19 restrictions meant transitioning in-person meetings with organizations and government agencies online. It was particularly difficult given a lack of access to and ability to use technology among many members of the community, resulting in high rates of renters facing evictions and limited access to government programs specifically designed to help.
The grant from TD Bank supported National CAPACD's efforts to help keep many of the AA & NHPI community's most vulnerable members in their homes. The funds have coordinated best practice sharing among coalition members, supported advocacy efforts around renter protections and housing affordability and created resources and materials that reflect the linguistic and cultural diversity of the community. In addition to supporting individuals, National CAPACD's work has also focused on preventing the closure of small businesses which has become an increasingly important issue in the low-income AA & NHPI community.
"The COVID-19 restrictions have been difficult, but we've been really encouraged by the results. Organizations are really learning from one another about what is and isn't working, and how to overcome some of these barriers and making sure that these really important voices have a seat at the table," said Joyce.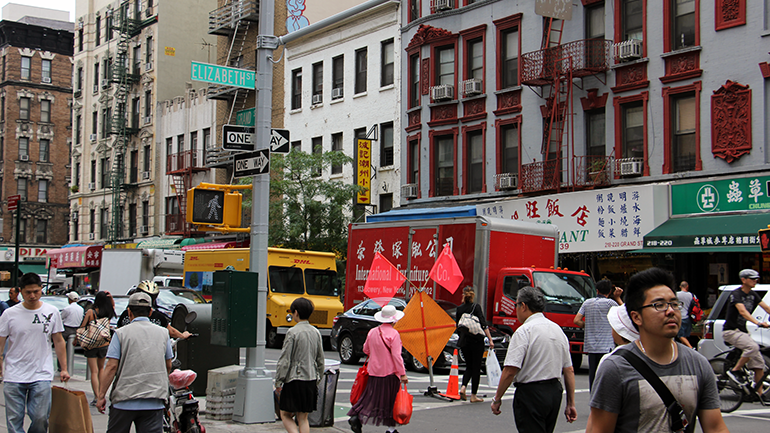 Changing the Conversation Around Community Needs
One of the most difficult, but important challenges National CAPACD is working on is shifting the narrative on how housing and economic challenges impact the AA & NHPI community.
"Lots of people have a preconceived notion about the AA & NHPI community, and, from my perspective, it has prevented our community from being seen, and prevented the investments we need to make in our communities to really thrive," said Joyce.
National CAPACD is using the TD grant to collect and publish stories of impact from residents and commercial tenants who are at risk of eviction and displacement. The goal of sharing these stories is to increase visibility and knowledge of the AA & NHPI experience as well as sharing strategies of how displacement can be mitigated.
National CAPACD will also expand their AAPI anti-displacement toolkit to include local case studies, research and highlights of effective tactics and strategies that are being employed to win local campaigns and build multi-lingual, multi-generational movements for neighborhood preservation.
"We know it is important to uplift these voices. The challenge before us is to figure out the right way to do," said Joyce. "But this work is laying important groundwork to change the way people see the AA & NHPI community, and ultimately further economic and social justice for more than two million AA & NHPIs living in poverty nationwide," Joyce said.
For more information on National CAPACD, visit https://www.nationalcapacd.org/