When Kia Ford learned she was a COVID-19 long hauler, she was eager to share her experiences on her social media accounts. She talked about initially losing her hair, lingering breathing issues and loss of taste and smell, chronic fatigue, a kidney ailment, and other effects.
But Kia, Senior Manager for Social Impact Marketing at TD Bank, was initially reluctant about letting her employer know the full extent since of her illness which began in August 2020.
"When I first thought about work, it caused me a lot of anxiety," Kia said. "I had a fear of what would people say or think. I thought this might hinder me getting other jobs and moving up. A lot of things went through my head."
But then she had a realization.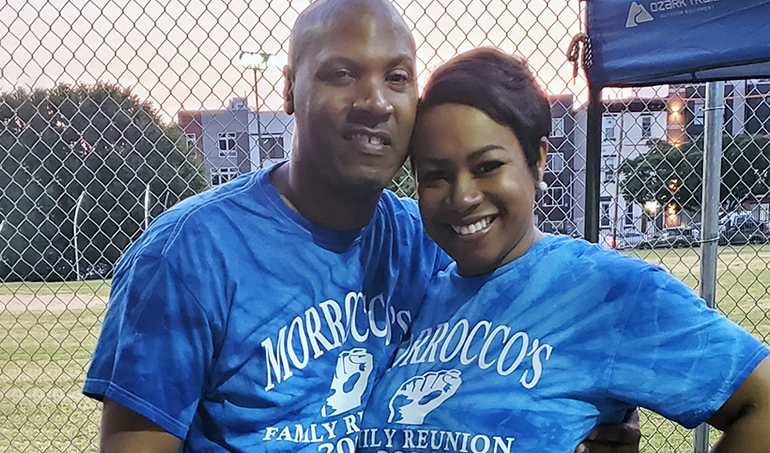 "It just kind of dawned on me, sometimes we turn off the professional from our personal lives. But I have one life," she explained. "There may be some people within my organization who might be going through something similar. Hopefully I can help them have the courage to speak out. So, I decided to self-identify with a disability at work this year."
The response to her self-identification from TD Bank surpassed Kia's expectations.
"TD has been phenomenal in that area, and I never would've known that had I not self-IDed," she said. "I may have just been sitting here suffering in silence for no reason, and not getting the help and the treatments that I needed from day to day."
TD Bank is on a mission to encourage and support colleagues to self-identify
It's the one minority group that all of us can join at any time in our lives. The Centers for Disease Control, estimates that 61 million adults in the U.S. have some kind of disability – that's 26% of the adult population, or 1 in 4 adults.
The American with Disabilities Act (ADA) defines an individual with a disability as a person who has a physical or mental impairment that substantially limits one or more major life activities, has a record of such an impairment, or is regarded as having such an impairment.
Meanwhile, the number of employees nationally who have disclosed their disabilities to their employers has been quite low historically.
"We've made a concerted effort over the past few years to steadily improve the percentage of colleagues who have self-identified to having a disability," said John Pluhowski, Chief Communications Officer, AMCB, and Executive Lead for the bank's Individuals with Diverse Abilities (IwDA) area of focus. "The more we know the more we can do to ensure that our colleagues are set up for success. And nothing gives us greater pleasure than to be there when we're needed most."
The results are paying off. In the fourth quarter of 2021, the percentage of colleagues who have self-identified with a disability climbed to its highest level at America's Most Convenient Bank.
This achievement is one to be celebrated on International Day of Persons with Disabilities on December 3, 2021.
"If I was giving you one word (about TD's progress), I would say, outstanding. There are few companies we are aware of at Disability:IN who have experienced such steady and strong momentum over a relatively short period of time," said Jill Houghton, President & CEO of Disability:IN, the foremost global organization driving disability inclusion and equality in business.
Jill credits TD Bank's success to many actions, including:
Using the power of storytelling on its websites that are "really a beautiful depiction of how disability crosses every area," such as TD Bank Chief Auditor Jeff Keller decided to disclose his disability that limits his mobility and Natalie Lawrence, who overcame many challenges throughout her life.
Year-round events that TD Bank hosts in support of those with disabilities. The most recent IwDA summit last month featured major headliners, America's Got Talent Golden Buzzer contestant, Mandy Harvey and internationally recognized civil rights activist, Judy Heumann.
Hiring programs such as TD Bank's Project SEARCH High School Transition Program.
TD's partnership with Specialisterne – an organization that helps companies hire individuals on the autism spectrum.
The bank's job postings, which include language that says the bank is committed to fostering an inclusive, accessible environment.
Signing onto the Joint Investor Statement on Corporate Disability Inclusion to urge the companies they invest in to create inclusive workplaces by hiring and supporting people with disabilities.
Greg Braca, President and CEO, TD Bank signed the CEO Letter on Disability Inclusion in July 2020, encouraging Fortune 1000 businesses to participate in Disability Equality Index (DEI).
"At TD we keep people at the center of the stories and the conversations we have about self-identification so that colleagues can see how it makes a difference and why it's important," said John Patton, TD Bank's U.S. Diversity & Inclusion Lead.
Who benefits?
Banks who are federal contractors (i.e., participate in programs such as U.S. Small Business Administration (SBA) loans) are asked to report data about diversity and inclusion hiring to the government. Therefore, it benefits the bank to be informed about the diversity of its workforce.
More importantly, TD Bank can't help colleagues if they don't know about their needs. Rachel Witkin, TD Bank Contact Center Representative, knows this firsthand.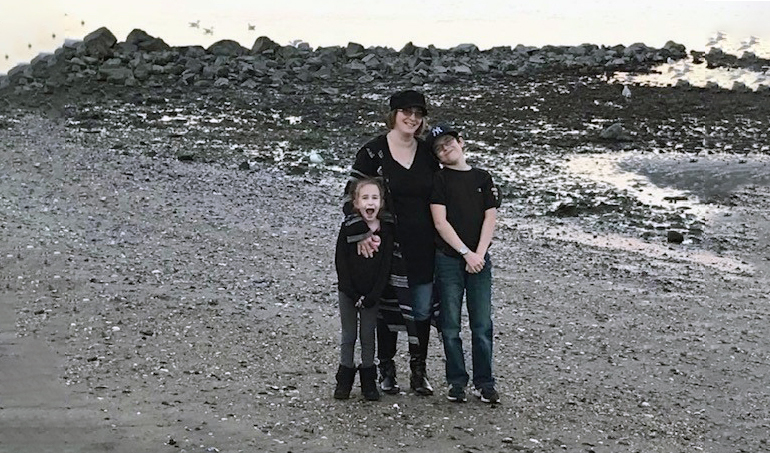 Rachel has been with the bank for the past 15 years. She worked in three TD stores in Long Island and was always open with her managers about her disabilities that include her diagnosis of Familial Mediterranean Fever (FMF), a genetic autoinflammatory disorder that causes recurrent fevers and painful inflammation, and three other autoimmune diseases.
"I've always been very upfront about it," Rachel said. "I've always been happier doing that. I don't have to hide. I don't have to pretend if I'm not feeling well."
The onset of the COVID-19 pandemic created a difficult situation for Rachel when the stores reopened for customers. Her ailments make it very difficult to recover from any illnesses, and COVID-19 could be life-threatening. She was able to transition to a role with the TD Contact Center, which allowed her to work from home.
Rachel notes that had she not self-identified none of the accommodations would've been possible since the bank wouldn't have known the seriousness of her conditions. She concluded with some important advice for everyone.
"Accept yourself for who you are, with disabilities," she said. "I'd rather somebody just ask me than make assumptions. I'm very open about my health and the struggles that I've been through. You never know if somebody might see themselves and realize they might be suffering from something and they don't even realize it. Also, never make somebody feel less than for having certain conditions. Empathy and kindness go a long way."
Want to learn more about Diversity & Inclusion?