TD Bank has been recognized on the prestigious Seramount Best Companies Lists for the first year ever for its strong support of colleagues who are working parents.
Seramount, formerly known as Working Mothers, is an organization that offers Diversity, Equity and Inclusion (DEI) thought leadership and subject matter expertise to organizations within various industries. Their mission is to enhance and empower inclusive workplaces by helping companies create strategies and solutions to maximize business impact.
TD Bank was recently recognized as one of Seramount's 2022 100 Best Companies. The 100 Best Companies list highlights organizations committed to providing support and benefits to working parents. The benefits and support include parental leave options, fertility and adoption offers, flexible work scheduling, mentorship and sponsorship, and others. Seramount has expanded its awards to be more inclusive, including what is now the Working Parents of the Year award, formerly known Working Mother of the Year award.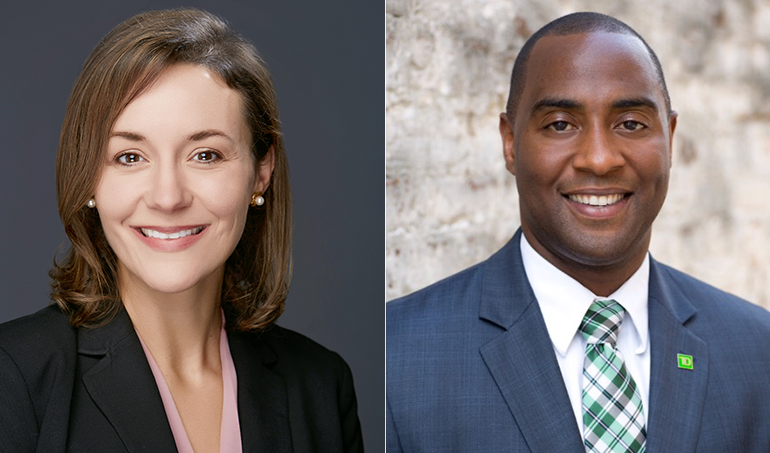 As a result to making it to Seramount's 100 Best Companies list, TD Bank had the opportunity to nominate two TD Working Parents of the Year to be recognized at Seramount's Work Beyond Summit conference in New York City along with the other companies who participated in their benchmarking survey. This year, Courtney Mitchell and Brandon Rainer, a TD Bank Retail Marketing Manager, were nominated to be TD Bank's Working Parents of the Year.
Being a Working Parent of the Year highlights our colleague's strong passion for internal D&I efforts as well as external community engagements, all while balancing being a working parent.
"It was an honor to be selected knowing that I work side by side with amazing working parents every day, said Courtney, who is Head of TD Bank's Consumer Product Growth. "I am constantly in awe of what my team and partners are balancing between both their professional and personal life day to day. The accomplishment is a recognition for TD as well in the support they've provided to working parents like myself to help enable flexibility and empowers parents to balance both their career and family life. I hope this award shows other parents the focus and commitment that companies are continuing to make towards better support for working parents. There are moments where I and I imagine many parents have questioned whether they can do both. I hope will continue to give others the confidence that it is possible."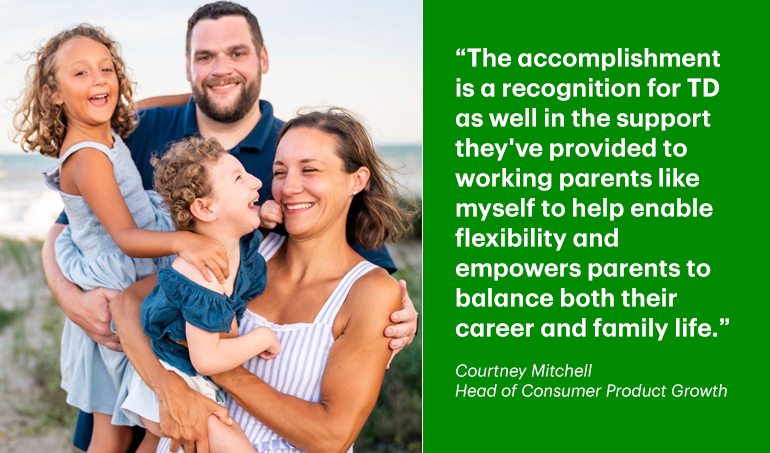 Courtney's family also played an important role for this award.
"The recognition not only means a lot to me but also my family who has allowed me to prioritize work when necessary and pick up the slack when I can't be at my best on the parenting side of things," she said.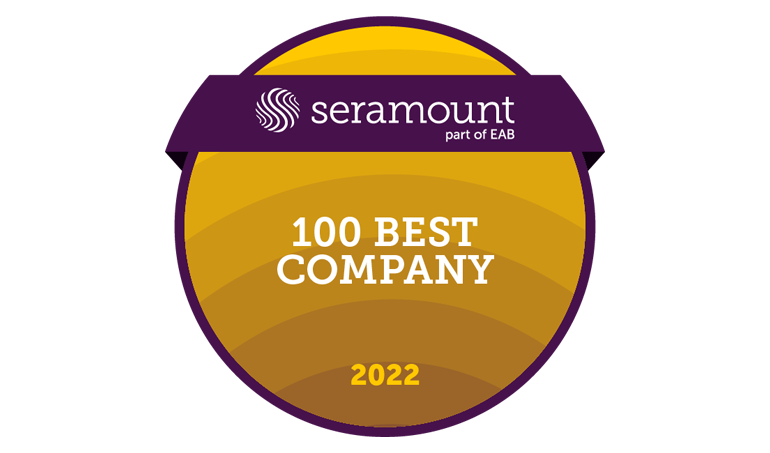 Below are the other Seramount Best Companies Lists that included TD Bank.
Ankana Carpenter, TD Bank Senior Vice President, Consumer Products Technology Solutions and the Executive Lead for Women at TD Bank, America's Most Convenient Bank (AMCB), spoke with pride about the honor, particularly for the recognition on the list for Top Companies for Executive Women.
"It may not be apparent but there's a village supporting different initiatives, events, programs that elevate women at all levels at TD," Ankana said. "This award just means everyone else outside of TD will know what I experienced all along; which is that there are many people who advocate for impactful policies and change that help women at TD to chase their aspirations. We need to continue to live up to the expectations of how we support our community throughout 2023 and years ahead."